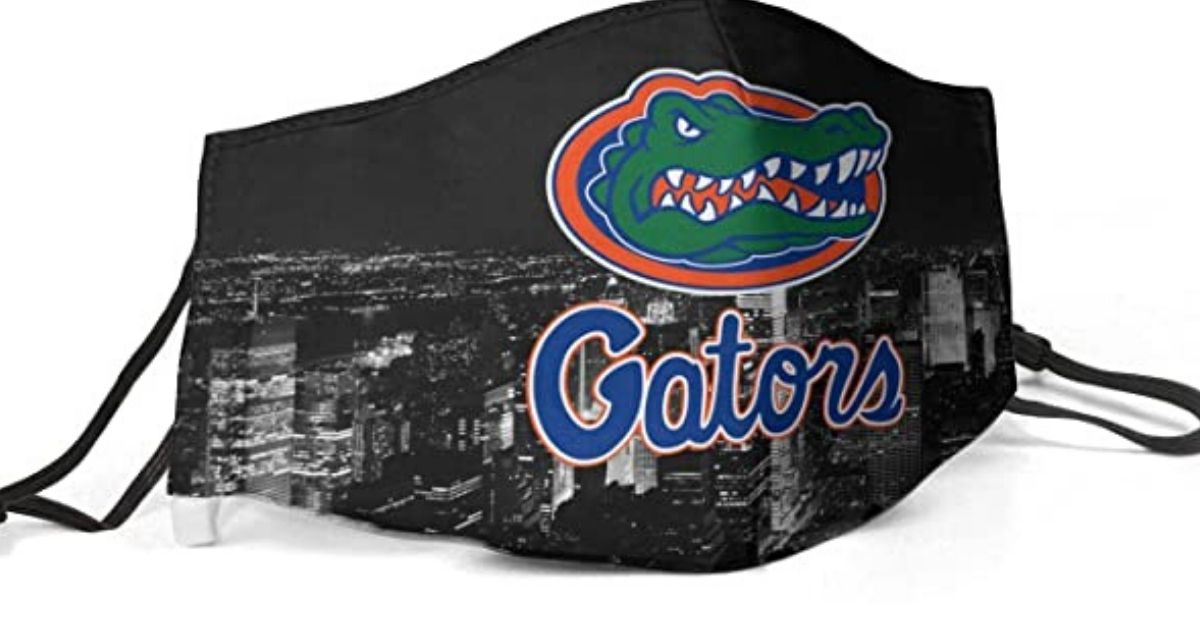 Amazon
Amazon
At some point, we were all rooting for the University of Florida. Tim Tebow is one of the greatest college quarterbacks of all time (how could you not love him?), and well, it doesn't hurt to be part of a fanbase that's truly one of the best in the nation.
You may have an old Florida T-Shirt or ticket stub as Florida memorabilia. If you're looking for some new fan gear, consider a Florida Gators face mask. Our brave COVID-19 frontline workers need N95 masks, so let's do our part and wear some high-quality cotton face masks. Don't worry, some are versatile, so you'll be able to wear them after the pandemic ends.
Florida Gators Masks

This Amazon Best Seller can be worn as a neck gaiter, headband, and more. It's under $15, which is a total win. You can order this washable mask in adult and youth sizes.

I've been loving the half-face mask covers. They are breathable, and the earloops feel comfortable. You'll want to use this handmade mask for all of your grocery store runs.

Bandanas are a must-have for anyone who attends outdoor events. Use it as a dust mask while coronavirus is still prevalent, and keep it for outdoor concerts, football games, and more.
Customer reviews are great.

This fabric face mask is moisture-wicking and machine-washable. If you're already experiencing sweltering hot days in Florida, this is your best pick. There are 12 ways to wear it. For $7, you'll get the best bang for the buck.

University of Florida students will like this option. The graphic of the main campus is impeccable. There are buttons to adjust the tightness of the mask, which is great if you're concerned about sizing.
It's under $10 and is reusable.
The CDC recommended the use of cloth masks in early April, so be sure to use face coverings anytime you leave your home.
Stay home, stay safe, and go Gators.
Be sure to visit fanatics for all of your NFL fan gear!
This post was originally published on April 24, 2020.