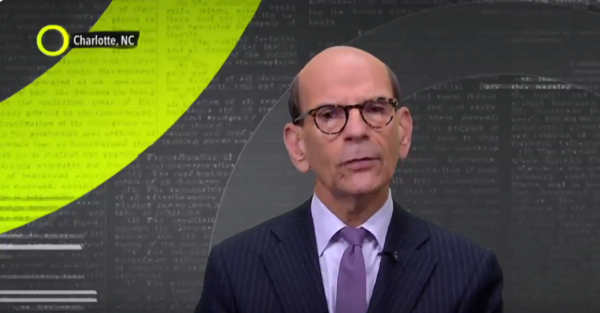 @OTLonESPN/Twitter
@OTLonESPN/Twitter
Florida could have a serious public relations problem on its hands after head coach Jim McElwain revealed earlier in the week that he and his family were receiving death threats and then he reportedly didn't offer any more details on the matter. SEC Network's Paul Finebaum believes that is causing some serious trouble for both parties and said on Outside the Lines that there is some underlying issues at work:
Finebaum then went on to give examples of why McElwain's tenure at the school is not as good as the record might indicate. They haven't beaten rival Florida State once, they got blown out by Alabama in both SEC Championship games they went to and this year has spiraled out of control due to the suspensions of 10 players to start it.
It has been speculated that the school fire could McElwain with cause and not have to pay the $12 million buyout in his contract because of the situation with the death threats. Basically, the case being made for the firing is that McElwain was directly insubordinate by not elaborating on his death threats remark or that he was outright lying when he said it.