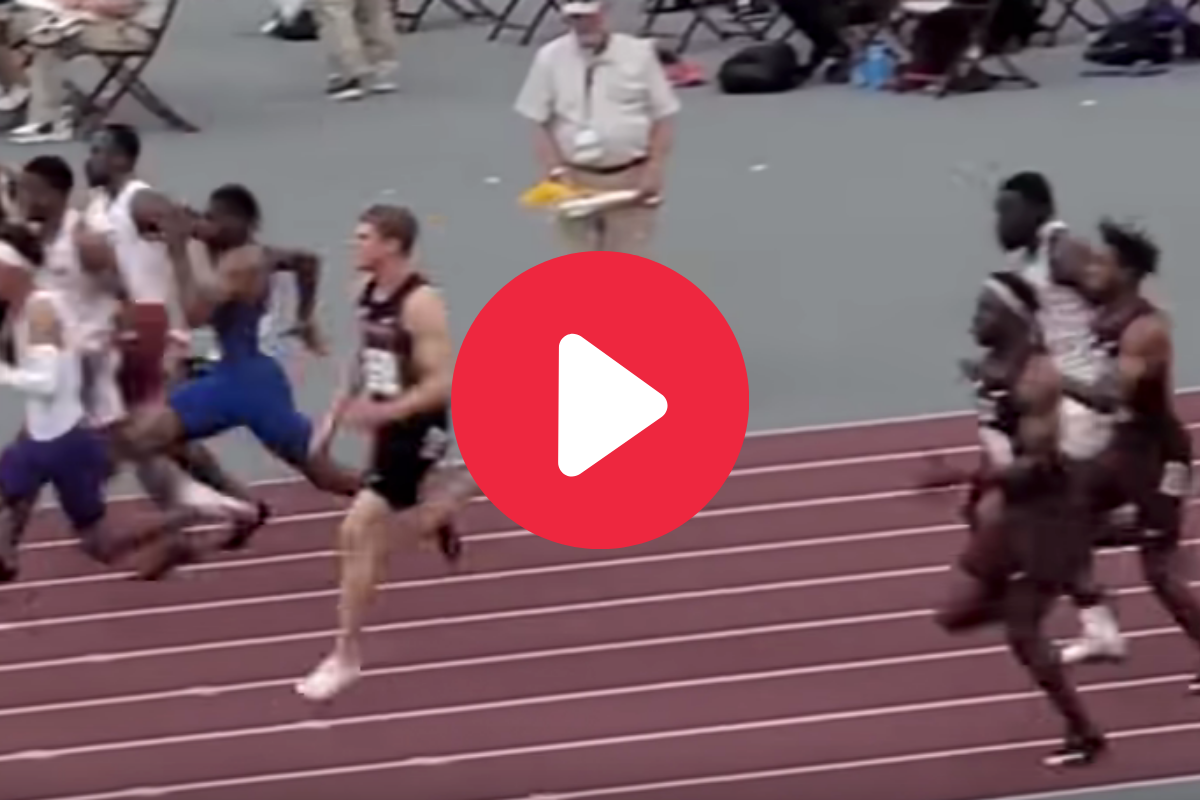 Screenshot from YouTube
There's football speed, then there's track speed.
University of Georgia wide receiver Arian Smith has both.
Smith is known for being hard to catch in the open field. In the 100-meter dash, he proved he's just as difficult to keep up with.
WR Arian Smith's SEC 100-Meter Dash
RELATED: Why Are Georgia?s Colors Red and Black?
Coming out of Lakeland High School in Lakeland, Florida, the four-star recruit was the 58th-ranked player and ninth-ranked wideout in the 2020 college football recruiting class, according to 247Sports.
Smith saw action in the last four games of his freshman season while still maintaining a redshirt. He compiled only two catches on the year, but his first college grab ever was a 31-yard touchdown and his second was a 55-yard bomb.
The pass catcher was limited in Georgia football's G-Day spring game with a wrist injury.
His legs were just fine.
At the SEC Outdoor Track and Field Championships in College Station, Texas, Smith finished in eighth place in the 100-meter dash with a time of 10.18 seconds. Not bad for his first collegiate event.
His teammate Matthew Boling finished second with a 9.97.
Smith, Boling, Elija Godwin, and Delano Dunkley teamed up on the 4×100-meter relay to finish in second place with a time of 39.02 seconds.
Smith ran the first leg in the UGA record-setting performance that beat the previous mark by .19 seconds.
The SEC is far from easy competition. In the latest U.S. Track & Field and Cross Country Coaches Association rankings, the conference holds eight of the top 25 spots including LSU at No. 1. Smith's blazing display proves he can hang with the best sprinters in the country.
The redshirt freshman doesn't slow down much when wearing full pads. His ability to beat corners on the deep ball will open up the offense for quarterback J.T. Daniels.
Georgia Bulldogs head coach Kirby Smart has to love having that big-play threat.