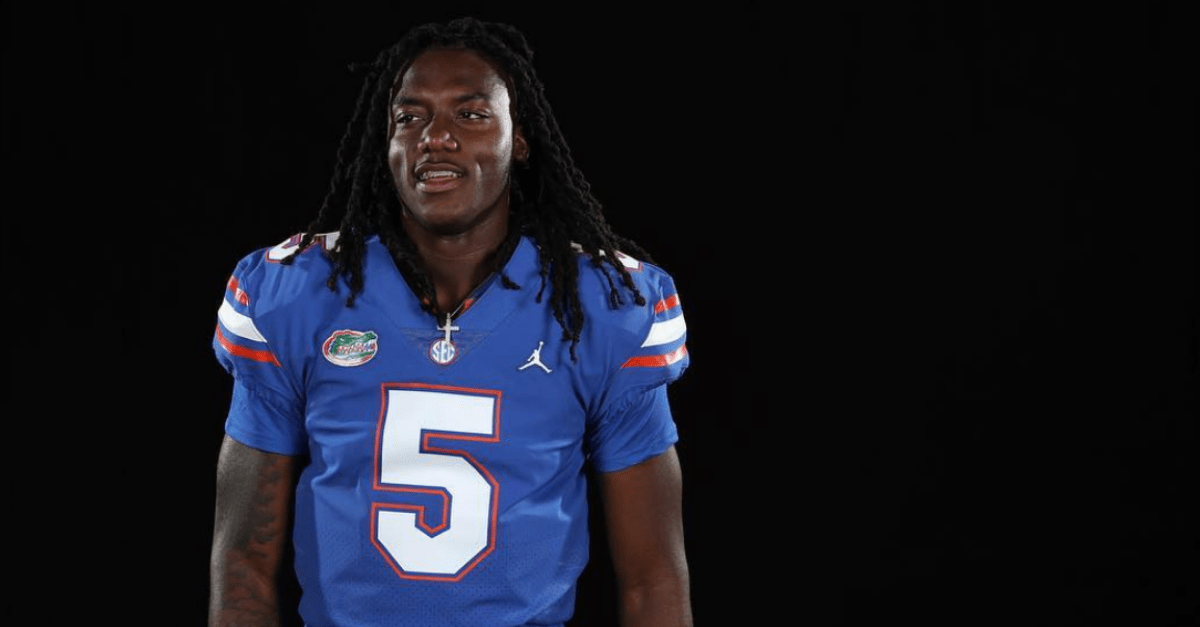 Instagram: @emory.jones5
Florida's quarterback room has been a revolving door over the last decade or so since the Tim Tebow days. John Brantley, Jacoby Brissett, Jeff Driskel, Tyler Murphy, Skyler Mornhinweg, Treon Harris, Will Grier, Luke Del Rio, Austin Appleby, Feleipe Franks, and Malik Zaire have all started a game since 2010. Even after listing those names, I feel like I forgot some.
And after every loss, Gator fans love to cry for the backup quarterback. He instantly becomes their favorite player and saving grace, even if fans have no clue how well he performs in practice or how well he knows the playbook. Current starter Feleipe Franks was once that guy. And now, we have a new name thrown into the mix: Emory Jones.
Jones is just a freshman with limited snaps in two games thus far, but he's winning over some fans. Against Georgia, the dual-threat, former four-star prep prospect rushed for gains of five, six and eight yards. His lone mistake came on a botched option play that resulted in a fumble, in which he may have tried to toss it too late.
Related: Florida's Playoff Hopes May Be Gone, But This Season Isn't a Wash
Jones also showed off his arm on his one pass attempt. Wideout Van Jefferson nearly hauled in the 45-yard spiral before a Georgia defender was flagged for pass interference.
He is still very much a developing prospect, but there's plenty of reasons Florida fans should be excited. Dan Mullen loves dual-threat quarterbacks and has the ability to develop them. Tim Tebow and Dak Prescott are evidence of that.
Jones is also a more dynamic runner than Franks. He ran a 4.67 40-yard dash in high school, per 247sports, and possesses a shiftiness to him that Franks doesn't.
That being said, Florida still plans to redshirt Jones this year. Per NCAA rules, he can play in two more games (he's appeared in two already) and still keep his redshirt. Mullen mentioned during his Monday press conference that Jones will play in two more games.
As for next year, Florida will undoubtedly host a quarterback competition in the fall, as it's been for the last few years. Jones, Franks and Kyle Trask will all take part in it, assuming none of them transfer in the offseason.
So two questions remain: Will Jones prove he's starter material by next fall? Or will Franks show in UF's final stretch of the season that he deserves to lead the Gators once again in 2019?