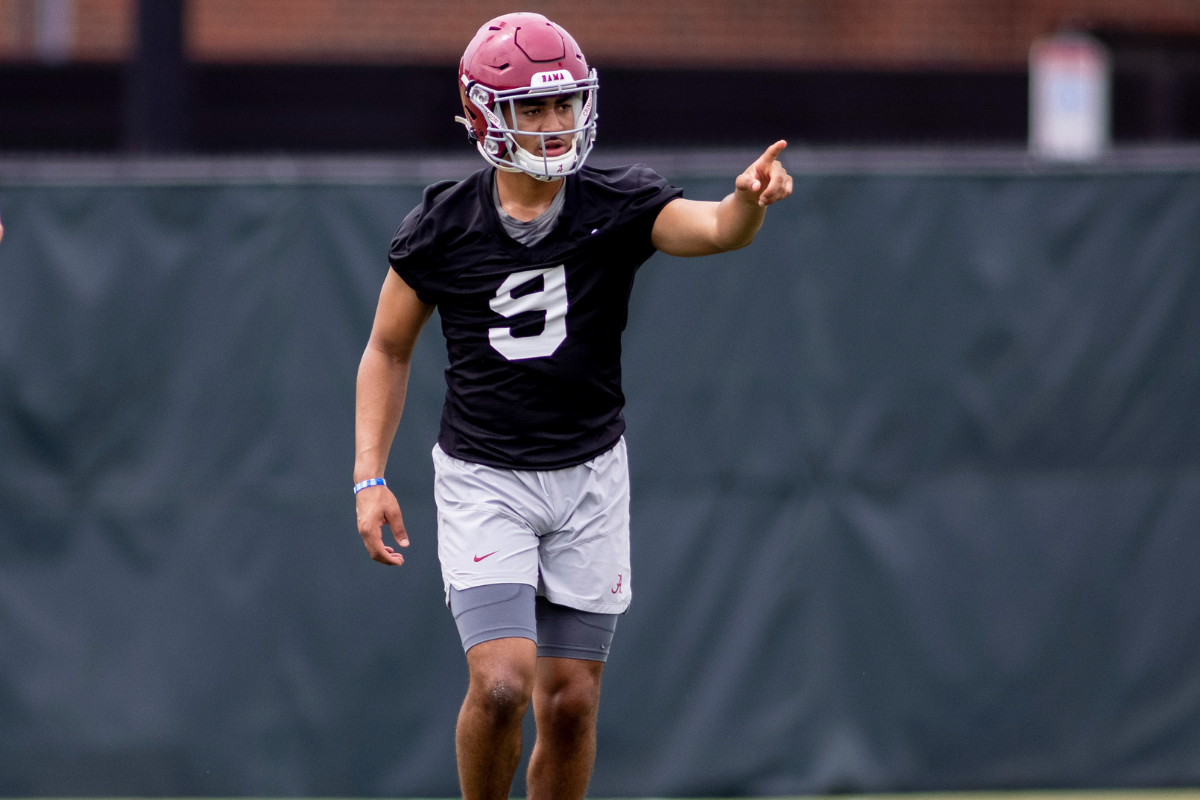 AP Photo/Vasha Hunt
The NCAA's new name, image and likeness rules that went into effect on July 1 ushered in a new era of college athletics.
Years of debate over the issue of whether college athletes should be able to make money have been put to rest. Most importantly, we're getting EA Sports' "NCAA Football" series back and I can't wait to start my dynasty.
Many players have already taken advantage, signing NIL deals with local businesses and national brands.
No player seems to have benefited more from these rules than Alabama Crimson Tide quarterback Bryce Young.
Alabama QB Bryce Young's NIL Endorsements
RELATED: Alabama's 10 Highest-Rated Recruits of the Nick Saban Era
Alabama coach Nick Saban wowed the college football world at SEC Media Days in July. Yes, he subtly reminded us that 'Bama will probably win the next 100 national championships by his mere presence and that the College Football Playoff expansion is actually a determent because it cuts into his recruiting season.
What Saban really surprised reporters with is how much his starting quarterback is expected to earn in endorsement deals.
"Our QB has already approached ungodly numbers, and he hasn't even played yet. If I told you what it is…it's almost 7-figures," said Saban.
Per 247Sports college football writer Chris Humer, Saban said the quote at the Texas High School Coaches Association convention the the day before his SEC Media Days session, but the story went viral when he took the podium in Hoover.
ESPN's Alex Scarborough reported that Young, who wasn't directly named by Saban but can be safely assumed is the Tide's starting QB, has inked more than $800,000 in deals.
His only public deal is with Cash App. It's reported he also has deals with trading card and memorabilia companies Leaf, Wild Card and Onyx. Young is a client of Creative Artist Agency (CAA), one of the biggest entertainment agencies in the world.
Oh yeah, Young has only thrown 22 passes in his college career and has yet to start a game.
It's absolutely no coincidence the Alabama football head coach casually slipped in the tidbit on the national stage. The man is already a recruiting master, and adding the fact that players can make close to a million dollars before even starting a game is a trump card.
The sophomore quarterback spent last year backing up now-New England Patriots rookie Mac Jones. The former five-star recruit is effective with his arm and his feet, putting Alabama in prime position to defend its national title.
He'll welcome a lucrative payday along the way.
Related Videos