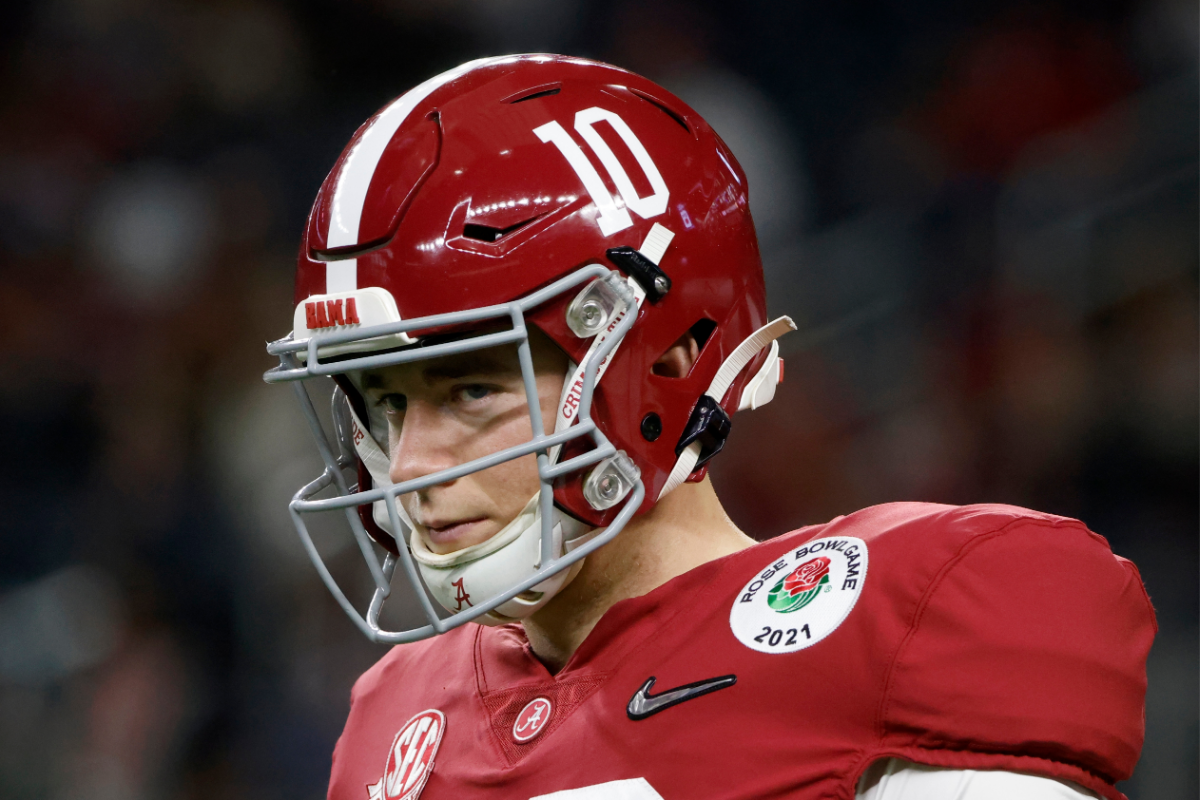 AP Photo/Michael Ainsworth
Mac Jones has been the face of Alabama football during this wild and wacky 2020 NCAA season. Of course, the University of Alabama Crimson Tide football team is still head coach Nick Saban's baby, but Alabama's starting quarterback is the key cog as they navigate a 10-game SEC season against teams like LSU, Georgia and Auburn in the Iron Bowl.
Jones, a junior who played his high school football at The Bolles School in Jacksonville, Florida, has taken the reigns from Tua Tagovailoa after he departed for the NFL. The 6-foot-2 signal caller earned four starts during the second half of last season after a hip surgery ended Tua Tagovailoa's season, and he played to the tune of 1,503 passing yards, 14 touchdowns and just three interceptions (let's focus on the Citrus Bowl win over Michigan instead of the loss to Auburn).
Mac Jones has taken the college football world by storm and became a Heisman Trophy finalist. He fended off back-up freshman Bryce Young for the starting gig to lead the offense with running back Najee Harris and wide receiver DeVonta Smith and has Alabama thinking national title.
It's Jones' girlfriend who may wind up being a more familiar face at Bryant-Denny Stadium in Tuscaloosa this season, however.
Who Is Mac Jones' Girlfriend Sophie Scott?
RELATED: Katherine Webb Stole America's Heart at 2013 Title Game
Alabama quarterback Mac Jones is dating Sophie Scott, a fellow Bama student. Scott is from St. Louis, Missouri, and arrived on campus in 2017, according to her Facebook.
Scott is a member of the Alpha Chi Omega sorority and posts about it often on her Instagram. She's also a brand ambassador for Vestique online fashion who has modeled earrings for Trois Gift Boutique and outfits by The Ivory Label on her social media accounts.
Jones and Scott have been Instagram official for quite some time.
On September 6, 2019, Jones posted a photo with her accompanied with the caption, "September babies @sophiescott9 ❤️❤️"
More than a year later, the two celebrated their one-year anniversary of dating. Scott posted a photo on Instagram, writing "One year with you ❤️ @macjones_10" on September 19, 2020.
She Works at an Orthopaedic Clinic
Scott must be a pretty smart girl judging from the work she does.
Per her LinkedIn, she works at the University Orthopaedic Clinic & Spine Center as a part-time physical therapy and occupational therapy aid, a position she started in August 2019.
Scott previously interned for Alabama's football team as a sports medicine intern in the summer of 2019. That may have been how she met Alabama QB Mac Jones, but that's still unknown.
Earlier this year, she announced on her Facebook that she had been chosen as a finalist for an orthopedic clinical research internship at the Children's Hospital Colorado in Aurora, Colorado. However, the summer internship had was canceled due to the coronavirus pandemic and COVID-19 outbreak.
"I feel for all of the college students who are missing out on opportunities similar to mine, but I am grateful for my health at this time and looking forward to applying again next summer," she wrote in a public Facebook post.
As Sophie Scott continues her trending career, she may have to prepare to become the next Katherine Webb. Everyone in Tuscaloosa is about to know her name.
When kickoff comes on each Saturday night, from the SEC Championship in Atlanta to the star-studded matchup against the Ohio State Buckeyes in the College Football Playoff National Championship Game in Miami on ESPN, she will be ready to cheer on the Crimson Tide.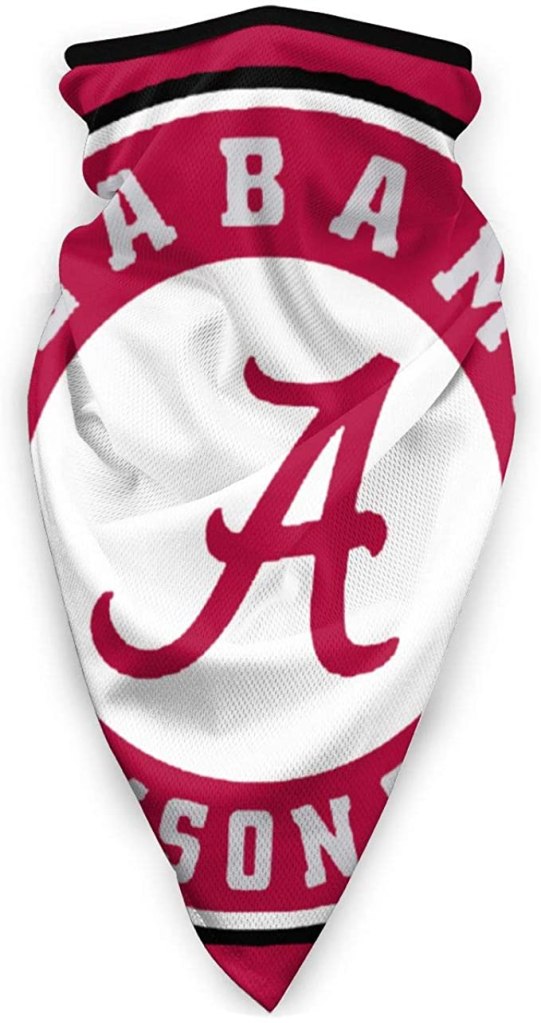 This post was originally published on September 21, 2020 before updating.