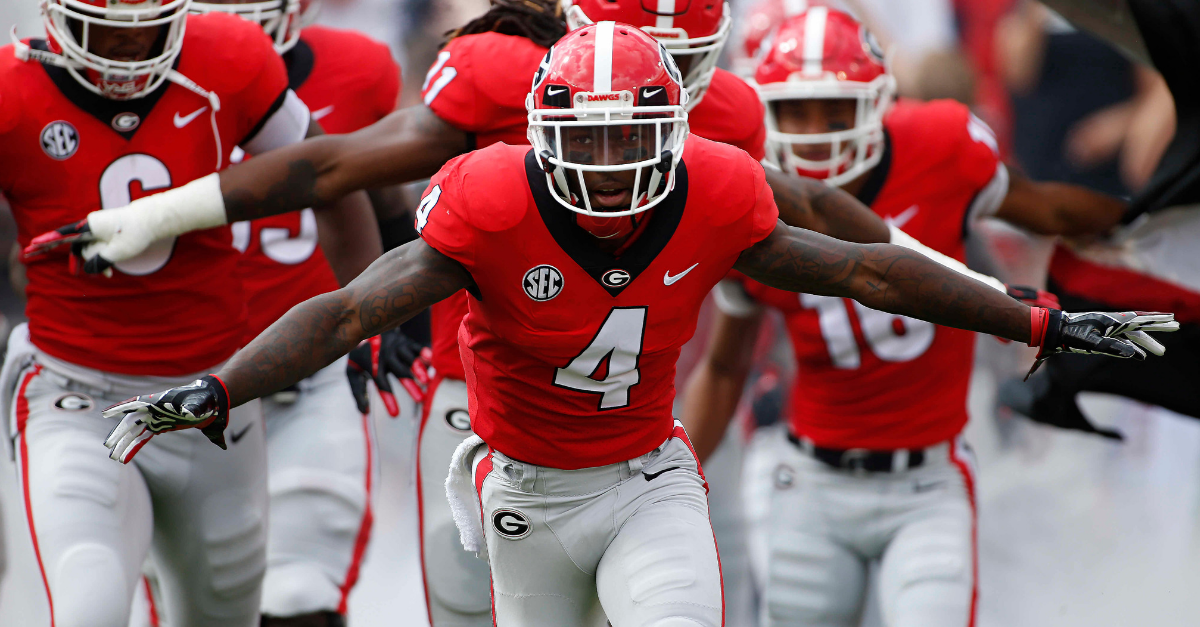 Joshua L. Jones/Athens Banner-Herald via AP
The Georgia Bulldogs played in last season's College Football Playoff National Championship game and currently rank No. 2 in the Associated Press Top 25, but one analyst believes the best years are still to come in Athens, Georgia.
ESPN radio host Will Cain predicted Georgia will be the next big football power for at least the upcoming five years. One of the big reasons, he believes, is the recruiting base the Bulldogs have been able to draw from.
READ MORE: Georgia Has 9 Players Who Can Run Faster Than 20 MPH
Tom Luginbill, ESPN?s National Recruiting Director echoes Will?s sentiment.
?When I?m asked about the big three which everyone assumes is Texas, California, and Florida, I actually think it?s Texas, Florida, and Georgia. Georgia surpasses California in relation to the caliber of player and the influx of other programs trying to infiltrate the state.?
Though it?s important to note the Bulldogs do face challenges as their backyard is a recruiting hotbed that attracts SEC foes and other top programs like Ohio State, Penn State, and Michigan. Because of this, head coach Kirby Smart knows they won?t be able to retain all the top players in the state.
Instead, he told Luginbill that when they pick an in-state prospect to recruit, they better chose the right one. So far, Smart?s staff has done a tremendous job in building a foundation that?s much closer to Alabama than some might think.
Women?s Volleyball Stages a Tenacious Comeback
On Wednesday, Georgia women?s volleyball team topped the Auburn Tigers in a thrilling five-set match. After losing two of the first three sets, the Bulldogs went on the attack winning sets four and five behind the stellar play of Rachel Ritchie and T?ara Caesar, who had 25 and 23 kills, respectively.
Another player integral to Georgia?s success was Meghan Donovan. Donovan set personal bests in kills (19) and assists (62). Following the win, head coach Tom Black told GeorgiaDogs.com, ?It?s the most composure we?ve shown in a hard-fought match. It was great to see that grit and it?s something we can really grow from.?
With the win, the Bulldogs move to 12-4 on the season, with a 3-2 mark in SEC play. Their next challenge will also be on the road when they face No. 11 Florida on Sunday at 1 pm. The match airs on the SEC Network.