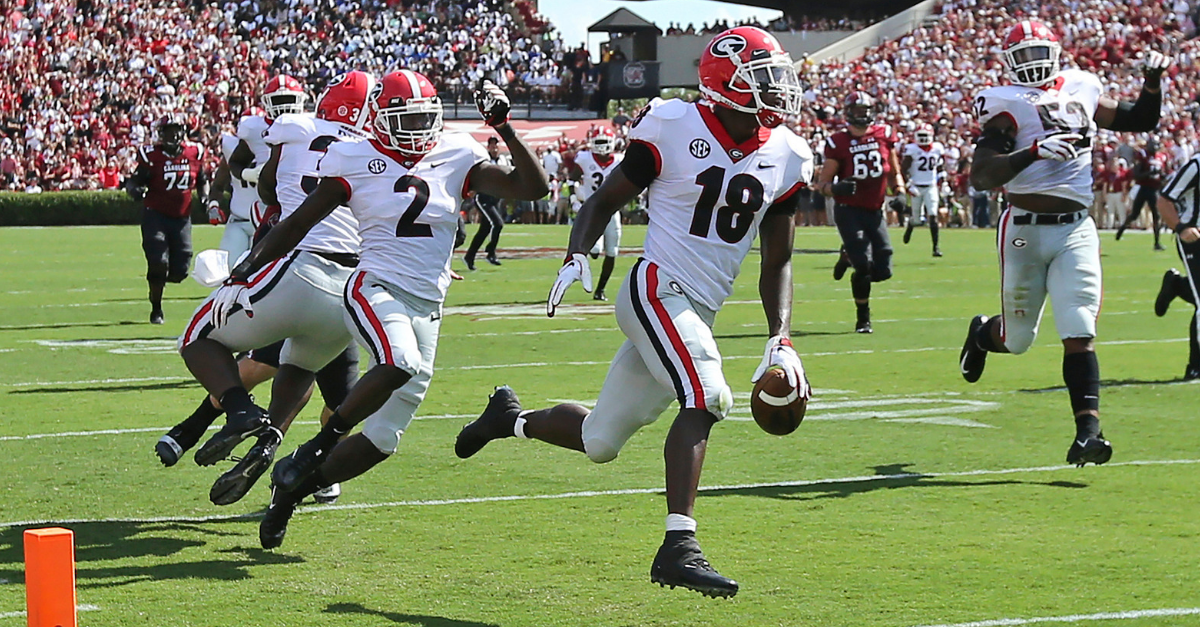 Curtis Compton/Atlanta Journal-Constitution via AP
So far this season, the Georgia Bulldogs have taken care of business by winning their first six games by an average margin of victory of almost 30 points per game. Now, the pressure ramps up as their schedule becomes more difficult.
On Saturday at Tiger Stadium in Baton Rouge, Louisiana, the No. 2 Bulldogs face the No. 13 LSU Tigers in an SEC showdown with College Football Playoff implications. For Georgia, this is the first time this season it will play a Top 15-caliber team. And the team it faces has their season on the line.
RELATED: Is Georgia College Football's Next Superpower?
The Tigers enter this contest more battle tested than the Bulldogs. LSU has already faced Miami (FL), Auburn, and Florida — winning two of those games. Moreover, the Tigers have been in high pressure environments with the game on the line, defeating Auburn 22-21 and losing to Florida 27-19 on two stalled offensive drives to close out the game.
LSU provides a unique challenge to Georgia, too.
Although the Tigers have limitations, particularly with their offensive line as it showed an inability to stop the Gators? pass rush and the wide receivers have shown bouts of inconsistency, they have faced adversity multiple times this season. And games of this magnitude come down to execution and mental toughness.
Georgia faces a battle-tested opponent eager to right the wrongs of last week. The Tigers know they still have a path to the College Football Playoff, but their loss last week erased their margin of error.
For the Bulldogs to be successful on Saturday, they must dictate the game from the opening snap. They need to throw the opening haymaker and make that baby count. They cannot be complacent or else it will give the Tigers and their rabid fanbase an opportunity to create an unpleasant environment for Georgia.
And when you consider the Bulldogs have a young roster playing on such a big stage in a hostile environment, we?ll find out quickly how mentally tough Georgia is.