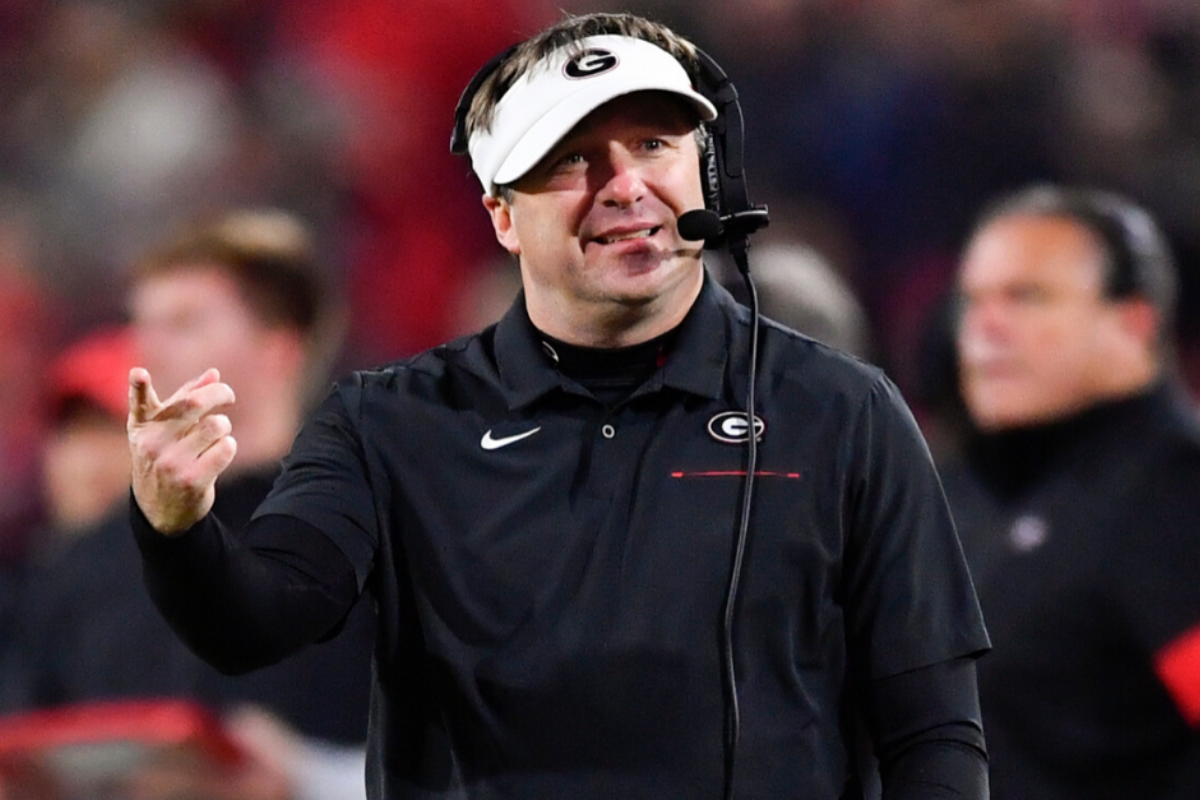 AP Photo/John Amis
When four-star cornerback Nyland Green is on the field, opposing quarterbacks are in danger. The standout defensive back from the 2021 recruiting class has a knack for being a playmaker and forcing interceptions.
Green attended Newton High School in Covington, Georgia, and has proven that he can compete at a top-tier college football program.
On December 8, 2020, he moved to the next level of his playing career and committed to the Georgia Bulldogs.
Nyland Green Signs With Georgia
RELATED: 5-Star Linebacker Could Elevate UGA's Defense Right Away
Green fielded offers from Alabama, Auburn, Clemson, Florida State, Georgia Tech, Indiana, LSU, Miami, Michigan, Oklahoma, Oregon, South Carolina, and Tennessee as well.
UGA head coach Kirby Smart has a propensity for recruiting in-state players to join the Dawgs in Athens, and Green is just the latest example.
Despite Green's standing in the eyes of scouts, it is interesting that he didn't receive an offer from Ohio State. The program churns out NFL-caliber defensive back talent yearly, and they are usually in on top prospects like Green.
In any case, Bulldogs fans must be happy to land their guy.
Nyland Green Highlights
As seen in this video, it looks like Green has a magnet in his hands. Whether he's intercepting a pass on defense or catching one as a wide receiver, Green has the ball skills to follow the action and make big-time plays when it counts.
Green is a part of the 2021 Under Armour All-American roster, and the 247Sports composite lists him as the nation's No. 5 cornerback.
If Green reaches his potential, it would not be surprising to hear his name called during the NFL Draft in a few years. The Bulldogs have a promising recruit on their hands.
Football recruiting in the age of COVID-19 is much trickier than it used to be, but Georgia football hasn't suffered. The Bulldogs are ramping up their efforts to beat teams like Alabama, Florida, and LSU, and Nyland Green will be along for the ride.