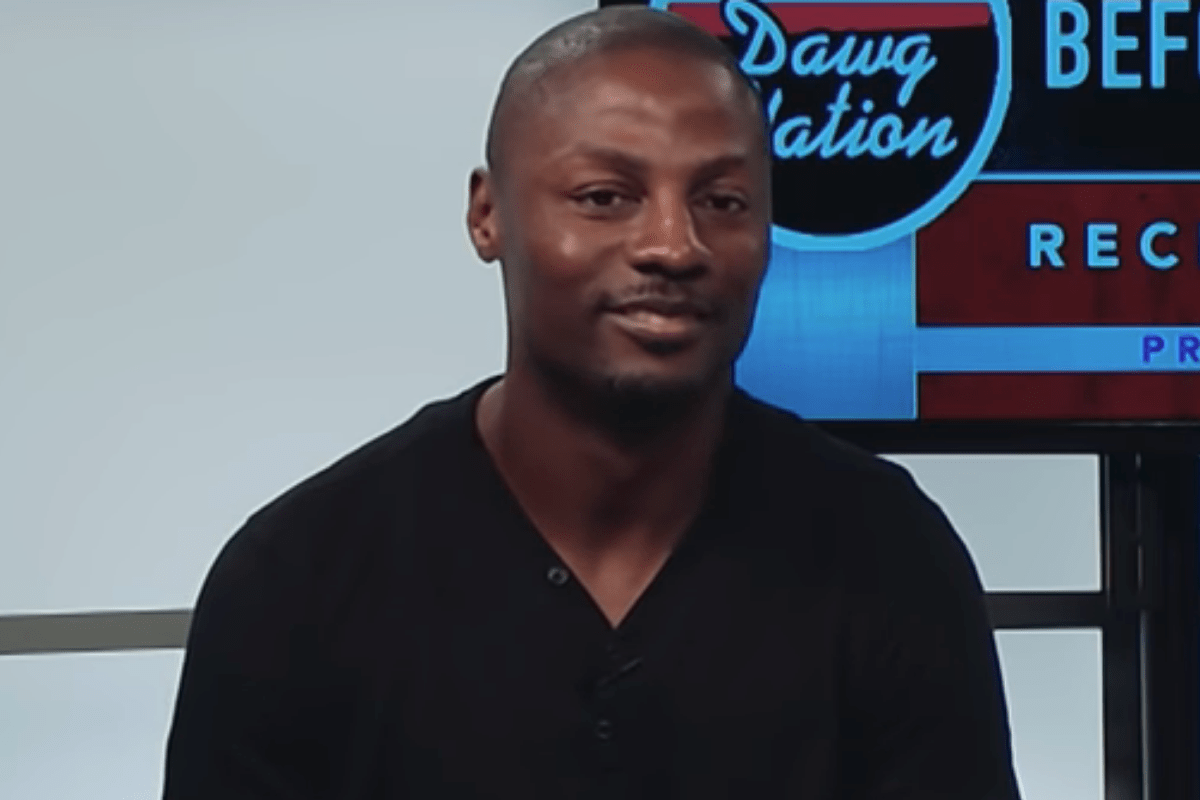 Screenshot from YouTube
Wherever you looked inside Sanford Stadium at the turn of the century, wide receiver Terrence Edwards was hauling in a catch.
A stop, a stop-and-go, a go, Edwards' route-running was also a stoplight. There's an opening in the secondary? Edwards found it.
Edwards broke receiving records in Athens. He's teaching kids to do the same today.
Terrence Edwards Football Career
RELATED: David Greene is a Georgia QB Legend, But Where is He Now?
Edwards grew up in Tennille, Georgia. He was a stud at Washington County High School. After graduation, he followed his older brother Robert Edwards to play college football at the University of Georgia.
His ability to separate himself made him a favorite target of Dawgs quarterbacks Quincy Carter and David Greene. For his career, he accumulated 3,093 receiving yards on 204 receptions and scored 30 touchdowns. His yardage total ranks 4th in SEC history, and his receptions total ranks 10th.
He sits atop the Georgia football record books as the all-time leader in both categories.
Edwards stellar UGA career didn't affect his NFL Draft stock. He went undrafted and signed with the Atlanta Falcons as a free agent. He had one reception for 10 yards as an NFL player.
He moved on to the Canadian Football League after the Falcons released him prior to the 2004 regular season. He was signed and quickly released by the Toronto Argonauts. The wideout played two seasons with the Montreal Alouettes, practicing his French along the way.
Edwards found the most professional success with the Winnipeg Blue Bombers. Over seven CFL seasons in Manitoba, Edwards caught 469 passes for 7,200 yards and 46 touchdowns.
He retired from pro football in the 2014 offseason.
Terrence Edwards Now
According to his LinkedIn, the former Georgia Bulldogs standout has owned and operated Terrence Edwards' Wide Receiver Academy in Atlanta since 2015.
The about section on the company's Facebook page reads: "TE Wide Receiver Academy is out to help young wide receiver to become a better student-athlete. If you willing to learn, I'm willing to teach!"
Edwards works with young receivers in group and individual settings.
Looks like we know the spot where Kirby Smart's future pass catchers will develop.