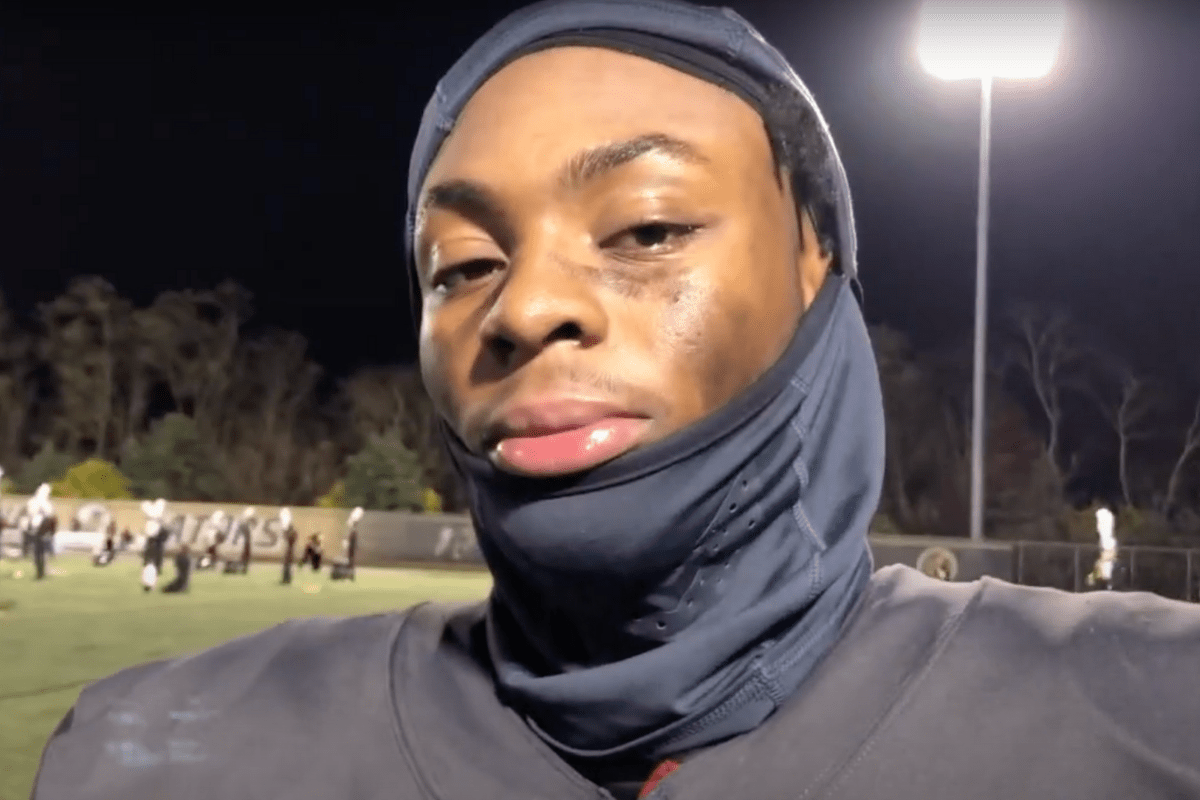 Screenshot from YouTube
Pennsylvania is not known as a hotbed for football talent like California or Florida, but that doesn't mean much to four-star safety Derrick Davis Jr.  He played for Gateway High School in Monroeville and vaulted up the 247Sports rankings.
Davis Jr. shows some impressive physical qualities on the gridiron and will be playing his college football for an elite, championship-winning program.
In December 2020, Davis Jr. signed his Letter of Intent to move to Baton Rouge and play for the LSU Tigers.
Derrick Davis Jr. Commits to LSU 
RELATED: Nation's No. 1 Safety, Kevin Faulk's Cousin, Commits to LSU
Many teams expressed interest in signing Derrick Davis Jr., including Alabama, Auburn, Cincinnati, Clemson, Georgia, Notre Dame, Ohio State, Oklahoma, Penn State, Pittsburgh, Temple, Tennessee, USC, and Wisconsin.
The Buckeyes and the Panthers were two of the finalists. Davis Jr. even visited Columbus, but OSU couldn't convince him. Pitt rarely signs players of this caliber, so it is clear there was a bit of a geographic advantage during his recruitment.
Fresh off of an NCAA title in 2019, head coach Ed Orgeron has been able to attract talent with ease. LSU football may have had a rough 2020, but their upcoming recruiting class will likely help get them out of their rut next year.
Derrick Davis Jr. Highlights 
Derrick Davis Jr.'s physicality is what pops out right off the bat. He can play any position in the secondary, but his future is as a safety or nickel cornerback.
While primarily known as a defensive back, Davis Jr. also has experience as a running back. In one game this season, he scored a touchdown on offense and returned an interception on defense. The 247Sports Composite lists Davis Jr. as the nation's no. 3 safety.
Together with Sage Ryan, the Tigers are set to succeed in the SEC once more. After losing many of their stars to the NFL, the team will look to reach the College Football Playoff again.
If they succeed, Derrick Davis Jr. will be one of the reasons why.