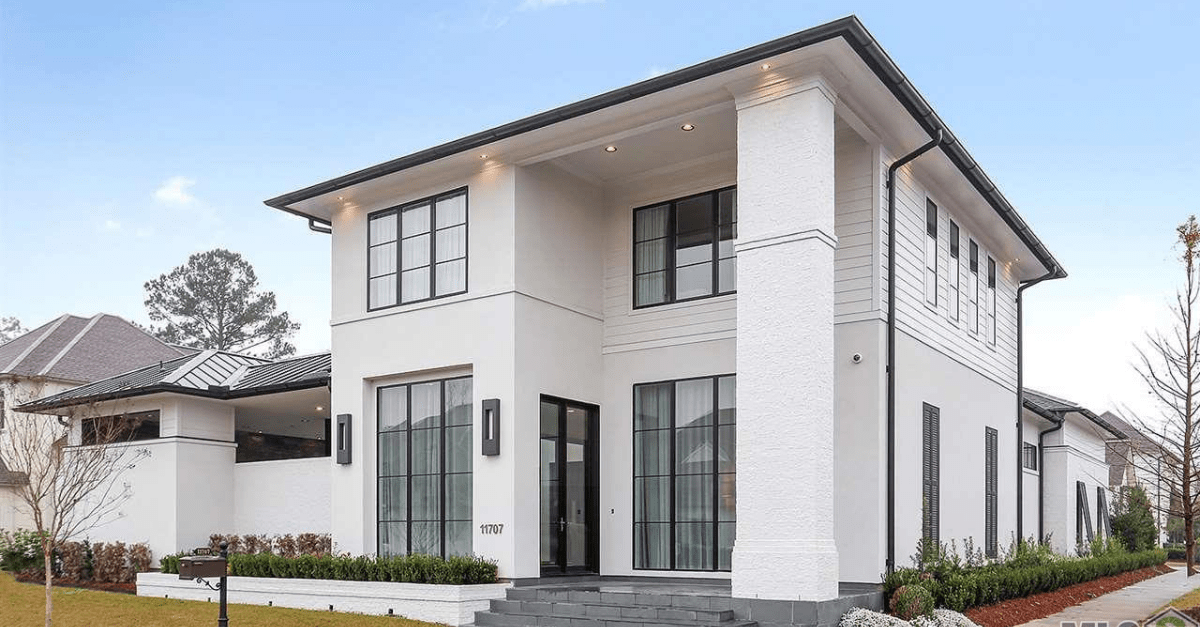 Realtor.com
When Les Miles took the vacant head coach position with the Kansas Jayhawks, there is no doubt he understood the tough task at hand. Taking over one of the worst college football programs in the country and making it relevant again is hard work, and so the 65-year-old decided to cut ties with one of his most beautiful assets.
On a corner lot of The Settlement at Willow Grove in Baton Rouge, Louisiana sits a beautiful home of 4,375 square feet with four bedrooms and four-and-a-half bathrooms that Miles used to call home. Now, the former LSU Tigers head coach and local celebrity is looking to sell the one-year-old house to anyone with enough cash to buy it.
So what?s price tag for this ?California Cool? home on Realtor.com? A whopping $1.495 million.
RELATED: Les Miles Honors Social Media Bet, Dons Steve Spurrier?s Gators Visor
With an annual salary north of $2.7 million to be the football coach at the University of Kansas in Lawrence, there?s a chance Miles, who compiled a 114-34 overall record and 62-28 mark in the SEC in a little more than 11 seasons with LSU at Tiger Stadium, could have kept the home. Looking at the pictures, he definitely probably wanted to.
Why would anyone ever want to get rid of the real estate at 11707 Silo Drive? Perhaps no one, but the Miles family will never know the answer.
Miles, who won two SEC titles and the national championship in 2007, hasn?t coached since the start of the 2016 season. He was out of college football for both the 2017 and 2018 seasons, and The Mad Hatter moved into this beauty before getting the itch to coach again.
The mansion on the market, which would cost you approximately $7,595 per month in mortgage, has some pretty incredible amenities, too.
From tall metal windows to a courtyard with an L-shaped pool to a huge living room to a master bathroom with marble floors to a game room, there?s enough space to host one amazing party at the Baton Rouge home once occupied by the former LSU coach.
Take a look at some pictures of the Baton Rouge mansion from Realtor.com:
So if you ever wanted to live like head football coach Les Miles, now is your chance.