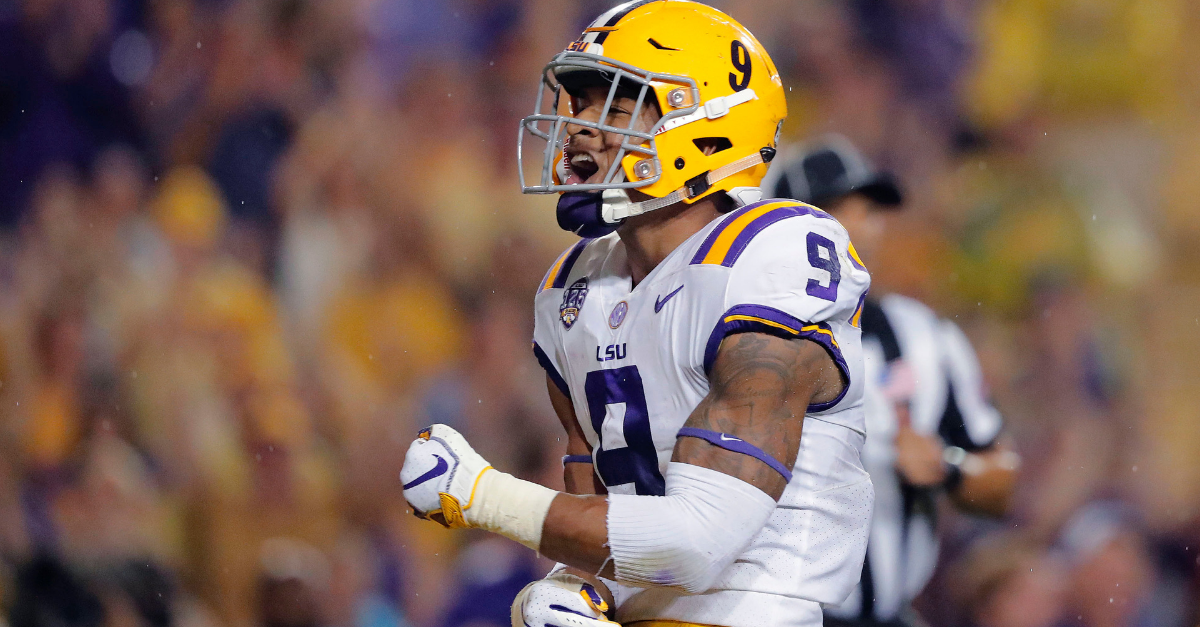 AP Photo/Gerald Herbert
AP Photo/Gerald Herbert
It's been an interesting week leading up to the Alabama-LSU game. We saw the suspension of LSU linebacker Devin White for the first half of the upcoming Alabama game and that single call sent shockwaves through each team's fan base. LSU alum and Democratic strategist James Carville suggested, in a scathing op-ed in The Advocate, that Alabama is in collusion with the SEC office in Birmingham.
Does Carville have a point? After all, Tuscaloosa, Alabama is about an hour away from Birmingham. He felt that this close distance would allow officials from the University of Alabama and the SEC office to have long, luxurious dinners together to apparently collude, specifically, against LSU and the rest of the SEC.
Whether or not you believe him, his words struck a chord with LSU fans. Let?s take a look at Carville?s claims. It's up to you decide what you believe, but I will point out how quickly he and LSU fans have forgotten that they had several pass interference calls near the end of their Auburn game with that clearly worked in their favor.
I suppose that on that particular day, LSU officials had dinner at the Highlands Restaurant with SEC officials in Birmingham before the game so they could get several calls going their way.
Speaking of other questionable referee calls across the league, how about the play in the Auburn/Ole Miss game when an Auburn player wasn't called for targeting on his Ole Miss tackle? Now, this wasn?t a big deal to most because Ole Miss ended up losing, and the call (or lack thereof) didn?t have a major impact on the outcome.
So what does that Ole Miss hit have to do with LSU and Alabama? Whether Carville said this tongue-and-cheek or not, this missed call proves that refs miss key calls all of the time, even if Carville and LSU fans want to imagine that Alabama mostly gets the benefit of bad calls.
He points to a call in the LSU-Alabama game nine years ago where apparently cornerback Patrick Peterson intercepted a pass, but the refs missed the call.
My response, as a longtime fan, is this: So what! Referees miss calls, it happens all the time. My guess is that LSU fans like Carville aren't really upset about those missed calls. They're upset over losing to Alabama seven years in a row. The thing is that most of these losses weren?t because of miss calls, but the Tigers' poor showings in these all-too-important games.
So what's causing this grief now? Well, we're looking at what's probably the best LSU squad on the field in years and now, their best player will be missing for the first half of this pivotal game. That must be why LSU fans and Carville imagine that all hope is lost.
In truth, this suspension should be a rallying call for this team because if they are depending on only one player to make a difference in the game then LSU has already lost.