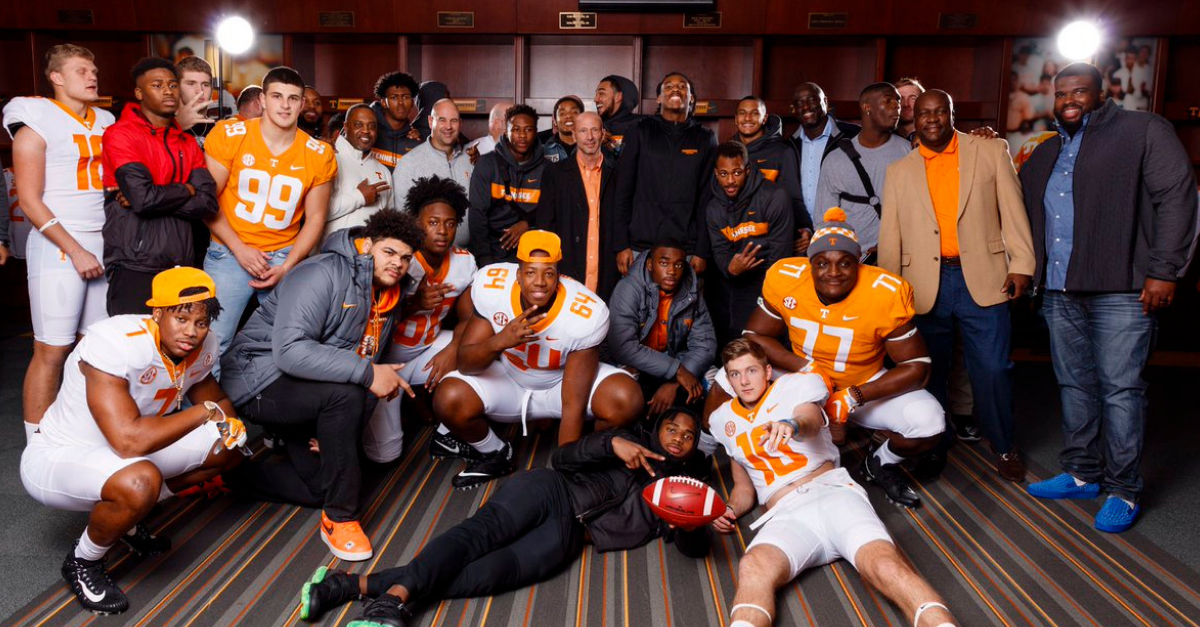 Twitter: @wanyamorris64
From top prospects to high-profile transfers, recruiting is as much of a grind as preparing for the next opponent. Sure, it?s part of the job description and one thing fans can oftentimes care too much about, but it?s important, and nobody takes it more seriously than the SEC.
With the Early Signing Period here again for only the second time in history, some of the biggest programs in college football are preparing to ink the future stars of their school to a National Letter of Intent instead of waiting until the NCAA?s National Signing Day in February.
From December 19-21, chaos will ensue. There should be a larger amount of prospects to sign the dotted line than last year, and that?s likely because programs across the country have spent more time on the recruiting trail during the season than normal to get an advantage.
The SEC has clearly given out way more offers to 2019 prospects than any other Power 5 Conference in college football, too.
RELATED: Alabama?s Top Recruit Passed on Crimson Tide, and That?s a Huge Red Flag
According to 247, and compiled by The Athletic?s Max Olson, the average number of offers by a P5 school is 232. You won?t believe how many scholarships the SEC has awarded.
Tennessee sits atop the list with 440 total offers, while Syracuse (437), Nebraska (413), Louisville (406), Ole Miss (403), and Kentucky (402) all eclipsed the 400-offer mark.
Here?s the full breakdown of SEC teams:
1. Tennessee ? 440 Offers
5. Ole Miss ? 403 Offers
6. Kentucky ? 402 Offers
8. Florida ? 350 Offers
15. Missouri ? 289 Offers
17. Alabama ? 285 Offers
19. Georgia ? 281 Offers
20. Vanderbilt ? 279 Offers
23. Mississippi State ? 253 Offers
24. Arkansas ? 245 Offers
26. LSU ? 241 Offers
27. South Carolina ? 238 Offers
29. Auburn ? 225 Offers
43. Texas A&M ? 193 Offers
Most of these numbers are based on need and the size of class, of course, but the SEC having all but two teams ? Auburn and Texas A&M ? handing out more offers than the Power 5 average means they are casting their net much wider than other conferences.
— In the SEC, 14 percent of teams (2 of 14) handed out less than 232 offers.
— In the Big Ten, 50 percent of teams (7 of 14) handed out less than 232 offers.
— In the ACC, 57 percent of teams (8 of 14) handed out less than 232 offers.
— In the Big 12, 90 percent of teams (9 of 10) handed out less than 232 offers. Only Iowa State surpassed the average.
— In the Pac-12, 91.6 percent of teams (11 of 12) handed out less than 232 offers. Only Oregon surpassed the average.
At the end of the day, these numbers might not mean anything. Then again, they might mean everything. It?s fascinating that the SEC certainly hands out a considerable amount of offers by comparison to other Power 5 programs in order to get exactly the prospect they want for the future.