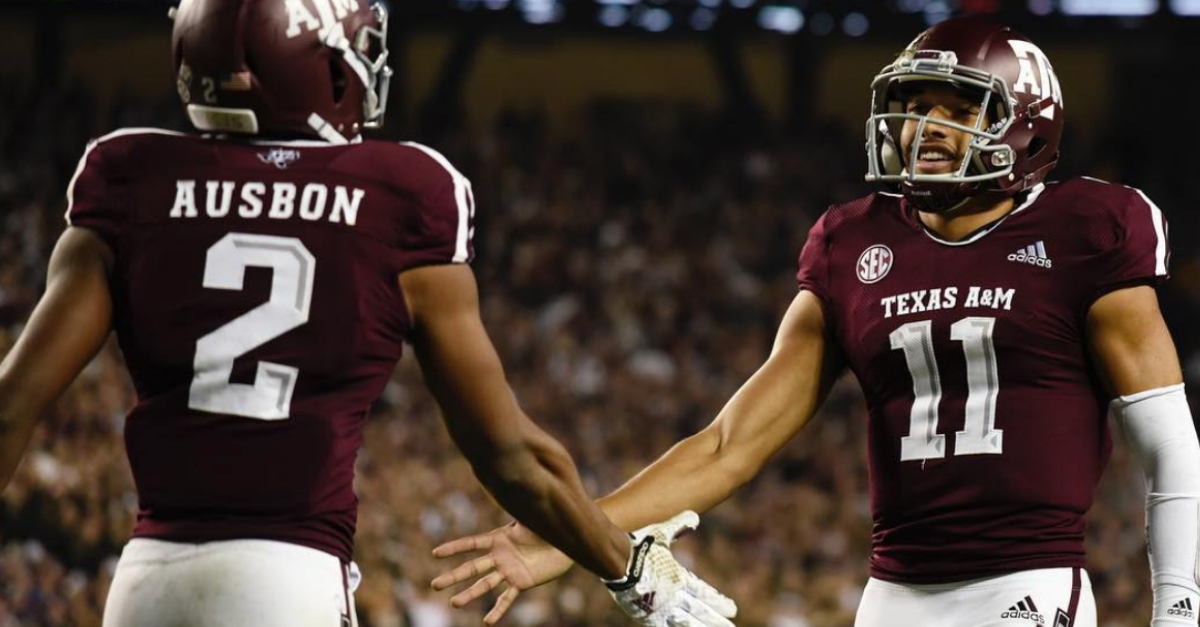 Instagram: @aggiefootball
With the TaxSlayer Gator Bowl coming up on New Year's Eve, Texas A&M is favored to beat North Carolina State by at least a touchdown. Aggies fans have to feel good about their chances in Jacksonville, Florida, but the Wolfpack may be trying to catch Jimbo Fisher's team slipping.
In addition to the Aggies being the favorites, the stew got thicker when it was announced that the Wolfpack will be without two of their best players — one on both sides of the ball — for the Gator Bowl. Both wide receiver Kelvin Harmon and linebacker Germaine Pratt decided to sit out of postseason play to avoid injury and preserve their NFL Draft potential.
RELATED: Trayveon Williams Will Be the NFL Draft?s Biggest Steal. Here?s Why.
Pratt, the Wolfpack's tackling machine, led his team with 104 tackles and 10 tackles for loss, including six sacks, in 2018. NC State had a top-15 rush defense this season and Pratt was a big contributor, and it was likely assumed that he would be a big key to slowing down Texas A&M star running back Trayveon Williams.
Harmon led the team with 81 catches for 1,186 yards and seven touchdowns this season.
Both Pratt and Harmon were named All-ACC performers and don?t want to risk an NFL Draft setback like Jaylon Brown did back in 2016 when he tore is ACL and LCL.
While both of these players sitting out is good news for the Aggies, this is no reason to not take this team as seriously as before.
NC State still has its quarterback Ryan Finning, who recently threw for 409 yards and three touchdowns against East Carolina. The Wolfpack's second receiver is also a solid No. 1 receiver on most teams. Jakobi Myers is coming off a big game with 13 receptions for 163 yards and two scores.
The issues with the Aggie secondary are still an issue and should be an area of focus. Jimbo Fisher has to make sure his team doesn't let their guard down because the road looks a little easier. This team will still be able to throw on the Aggies.
This game is still about the legacy of Coach Fisher and the future of the program. No matter who plays, Texas A&M has to take them seriously and try to blow out whomever the Wolfpack puts out on the field.
The Aggie goals are still clear: 1. Win the Game. 2. Continue building the program. 3. Have the seniors and draft prospects put on a show for the NFL scouts. Having these two key players out will help the Aggies, but NC State is still dangerous and Texas A&M still has to go show out.