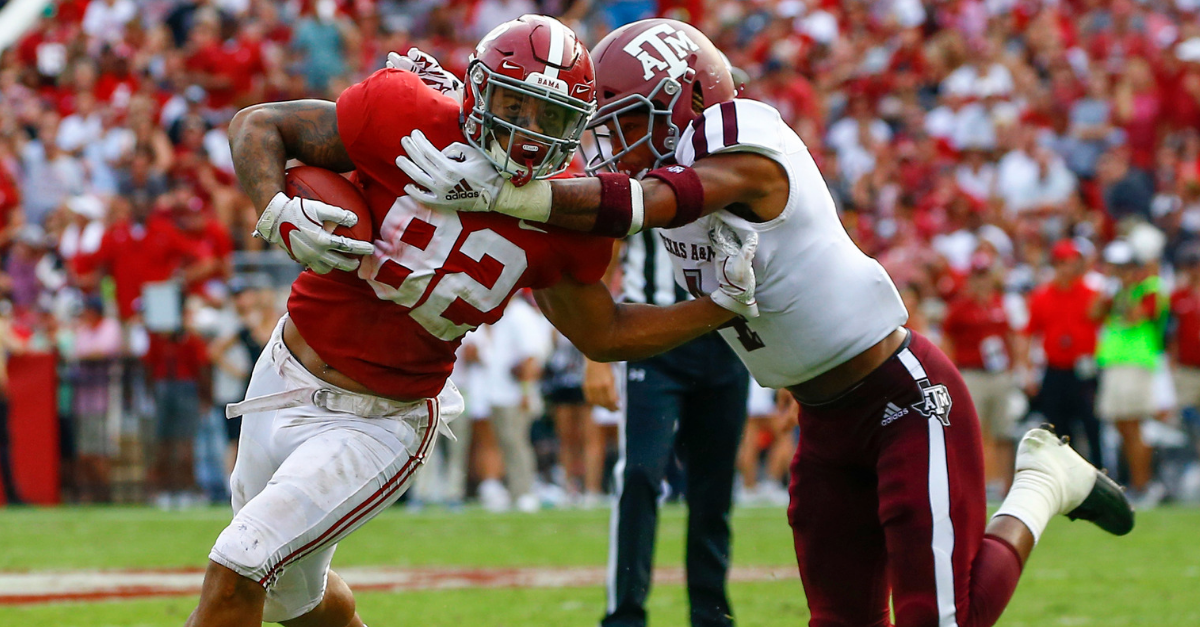 AP Photo/Butch Dill
Welcome to the college football offseason, where we have is bold predictions, uniform debates, and hype videos to get us through the dog days of summer. We also have some crazy news stories and what happened with Texas A&M Aggies defensive back Derrick Tucker certainly fits that category.
In late March, the junior safety was in the Northgate district of College Station when he got into a dispute with another man. According to the police report, via Dallas Morning News, the two males were having a ?disagreement over tacos when they got into a mutual altercation.?
Well, that fight over tacos landed Tucker in jail. He was arrested and charged with misdemeanor assault.
RELATED: Iowa Lineman Arrested After Thinking Cop Car Was Uber
The court document, via DallasNews.com, states that as the victim was waiting for an Uber, Derrick Tucker allegedly struck him in the back of the head, knocking him to the ground. The victim also showed a quarter-sized swelling on the back of his head when he reported the altercation to the College Station Police Department.
And nearly three months later, he was arrested, charged, and released that day from the Brazos County Jail on $5,000 bond.
Tucker, a consensus four-star recruit from Manvel High School in Manvel, Texas, has been a key piece to the Texas A&M defense since he arrived on campus.
He made seven starts as a true freshman, recording 55 tackles and an interception, before starting eight games and registering 21 tackles and a pass breakup in the SEC under head coach Jimbo Fisher.
?Coach Fisher has been made aware of the situation surrounding Derrick Tucker. We will continue to gather details surrounding the situation and have no further comment at this time.?

? Texas A&M Athletics statement, via KHOU
An argument over tacos that leads to assault charges is never a good thing, especially when you are a starting Texas A&M defensive back like Derrick Tucker.