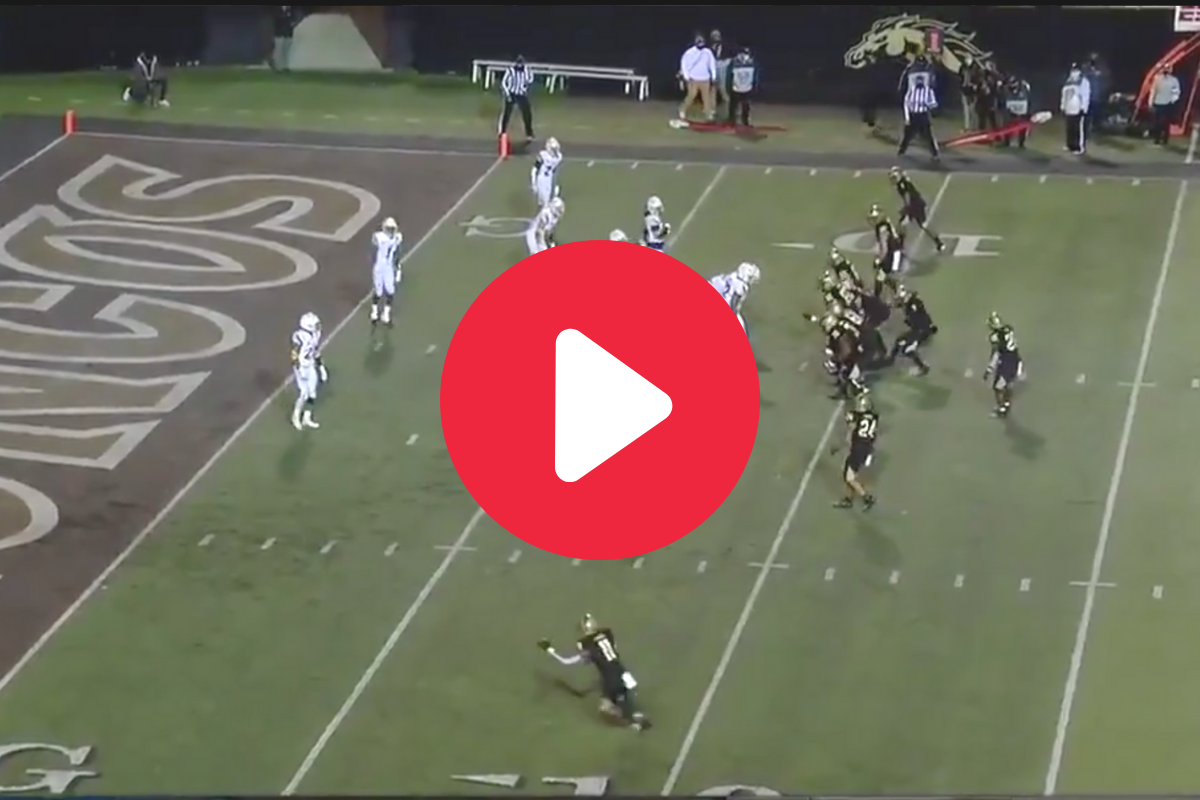 Screenshot from Twitter
There's a reason the Mid-American Conference is the most exciting in all of college football. The conference's website even says "Get Some Maction" and constantly delivers terrific and wild football games in the middle of the week.
Remember Central Michigan's incredible Hail Mary hook-and-ladder game winner of Oklahoma State? How about Ohio's 300-pound lineman cartwheel trick play that confused the heck out of the defense? Maction never disappoints, and that's fact.
Let us all thank the football gods for the conference having a 2020 season after initially cancelling, because plays like what Western Michigan University pulled off against Toledo would've never happened.
Western Michigan's Fake Spike
RELATED: 300-Pound Lineman's 'Cartwheel' Trick Play Never Gets Old
The Western Michigan Broncos found themselves down 38-34 to the Toledo Rockets with less than a minute to go Wednesday night in Kalamazoo, Michigan.
WMU had a sliver of hope after recovering on onside kick with 43 seconds left in the fourth quarter. They drove down inside the red zone thanks to a D'Wayne Eskridge reception and broke out a timeless trick play when Toledo was expecting a spike on first-and-goal with 20 seconds left.
Instead, Western Michigan quarterback Kaleb Eleby faked the spike and caught the entire Toledo defense snoozing as wide receiver Jaylen Hall caught the easiest game-winning touchdown of his life. Really, there wasn't man within 20 feet of him in the end zone.
WMU head coach Tim Lester said he's been waiting a long time to use that play.
"I've had that play in the arsenal for 20 years," Lester said after the game. "We practice it every day. I told the offense at the beginning of the drive that if it came up I was going to use it. I have not in 20 years called It and to see our offense execute the play, I was very proud of them."
The fake spike play, of course, isn't Lester's baby. Dan Marino made it famous when playing for the Miami Dolphins. NFL quarterbacks like Matthew Stafford and Aaron Rodgers have executed it since.
The MAC will have you on the edge of your seat at all times. Western Michigan and Toledo proved that once again with this crazy fake spike touchdown ending.