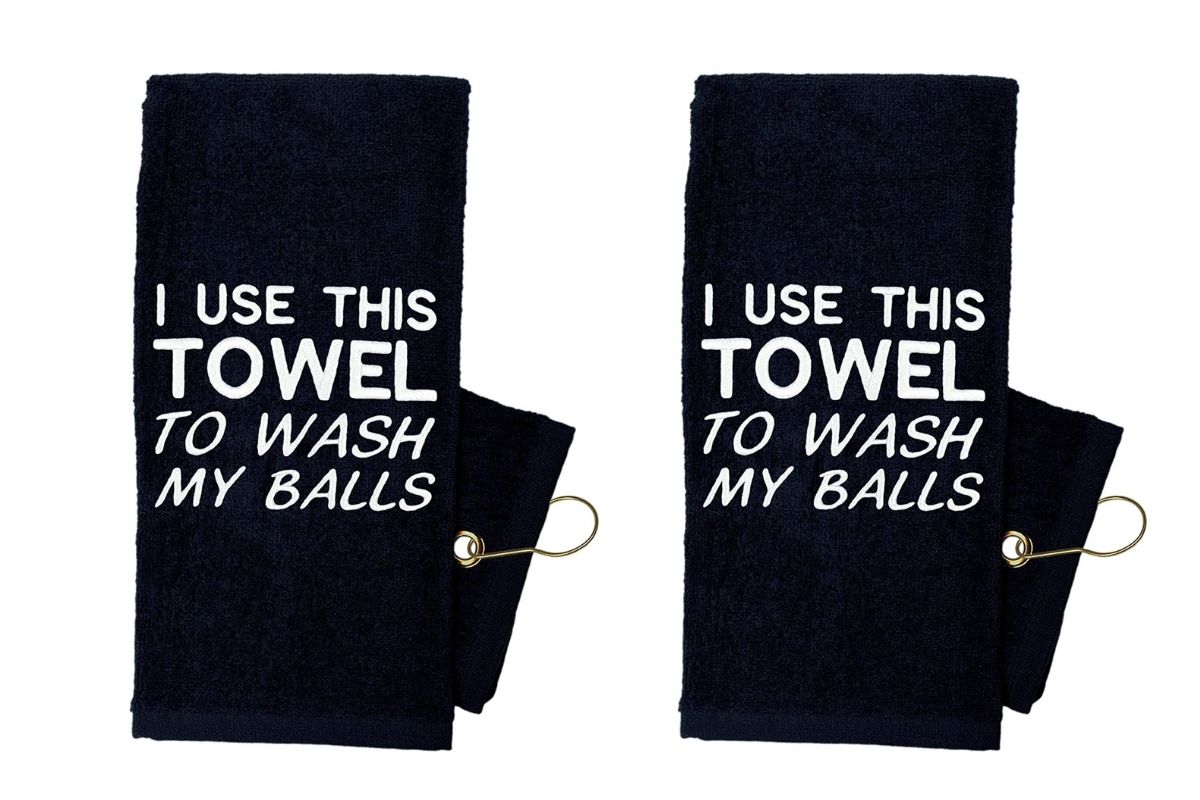 Amazon
Amazon
Guys, it's getting warm, which means it's time to get outside and play golf with your buddies. There's nothing better than golf, cold drinks, and catching up with old friends. The only downfall to golfing in the spring and summertime is dirty balls. Oh, get your head out of the gutter. I'm talking about golf balls, which is why we found a funny golf towel to get your golf clubs and balls sparkling clean again.
This funny golf towel is the perfect towel for your friend with a dirty mind. If you fall into the category of people who love a dirty joke, you'll also love this funny golf towel. It's a great gift for your dad, brother, husband, or your cool boss that you like to golf with.
Best Golf Towels for Funny Golfers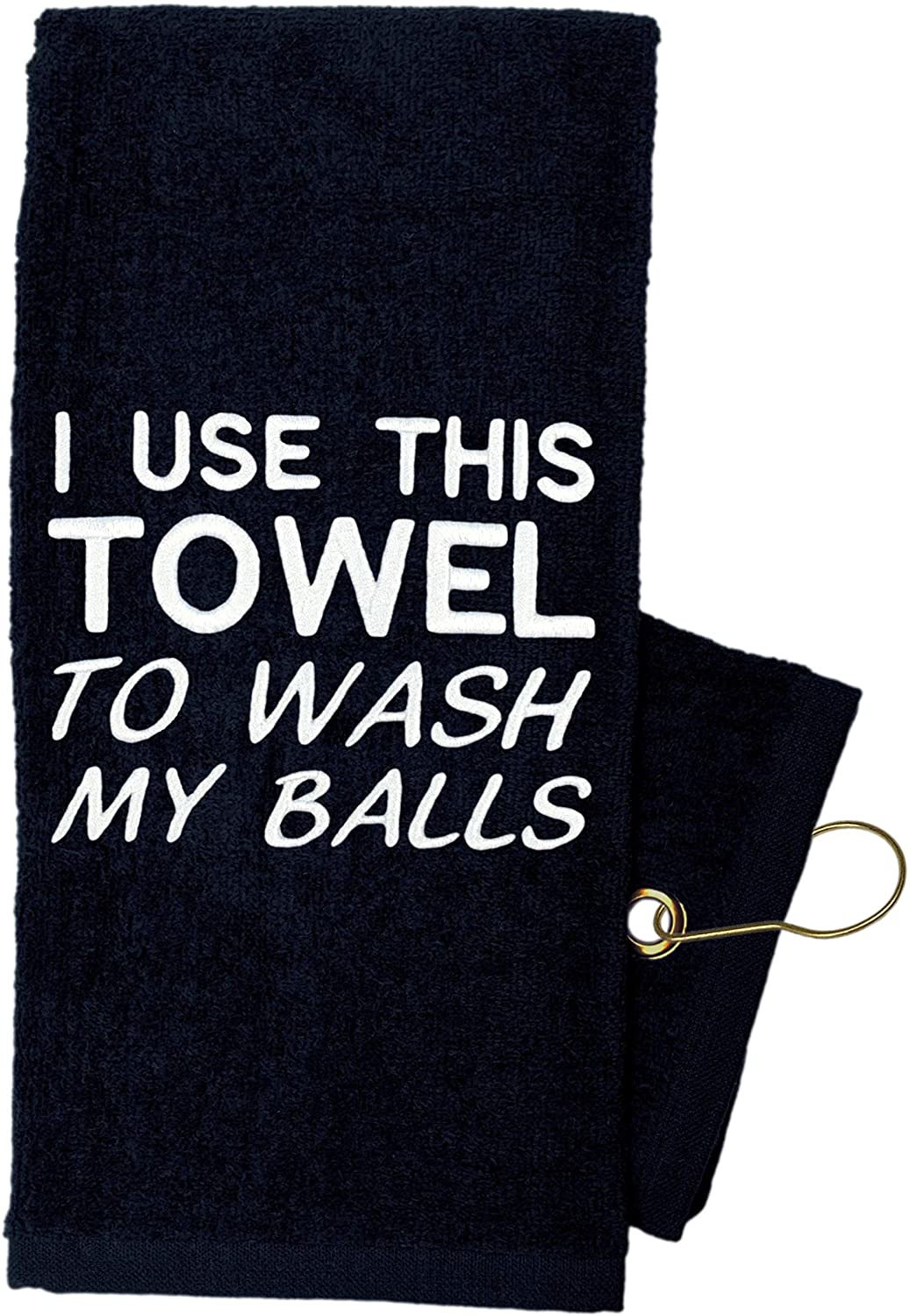 Father's Day or Mother's Day gift
Perfect gift for Christmas parties
Amazon's Choice for funny golf towels
Golfing gift under $19

The funny gift is the perfect addition to your golf accessories collection. The high-quality microfiber golf towel will definitely turn some heads at the country club this summer. The golf towel gift has plenty of Amazon reviews that prove it. One customer gave the custom golf towel five stars and wrote, "What better then having this on ur golf bag. Catches everyone?s attention."
I bet! If you're not tickled by this towel, consider these next two absorbent towels for your next outing. Golf lovers will get a kick out of these personalized gifts.
RELATED: This Motorized Golf Caddy is a Must-Have for Solo Golfers

Ladies golf too! This funny golf set comes with one towel, one golf tee bag, four tees, and one golf ball marker. It's a terrific gift idea for women who golf. Ladies at the golf course will ask where you got your towel from.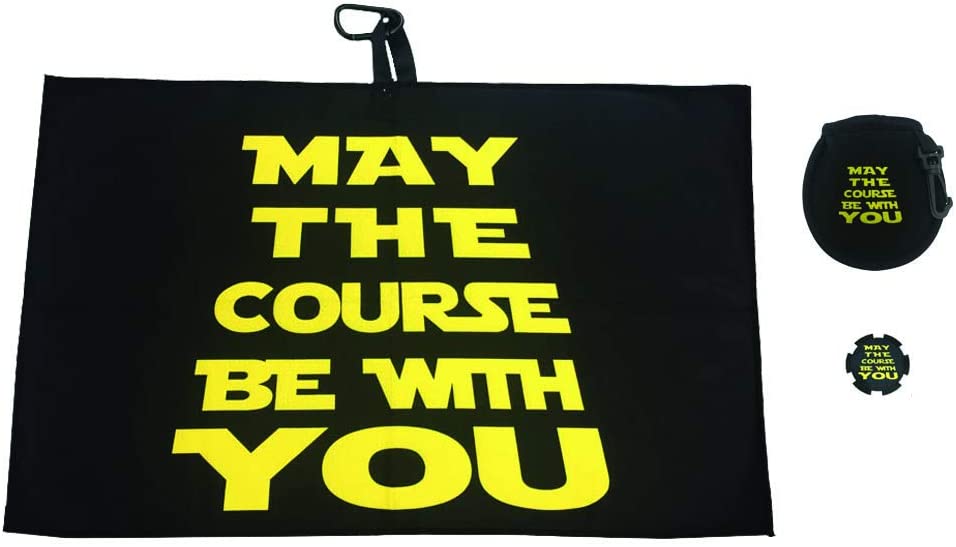 Star Wars fans will love this towel.
Visit Amazon for Callaway golf gloves, funny golf T-shirts, and more.