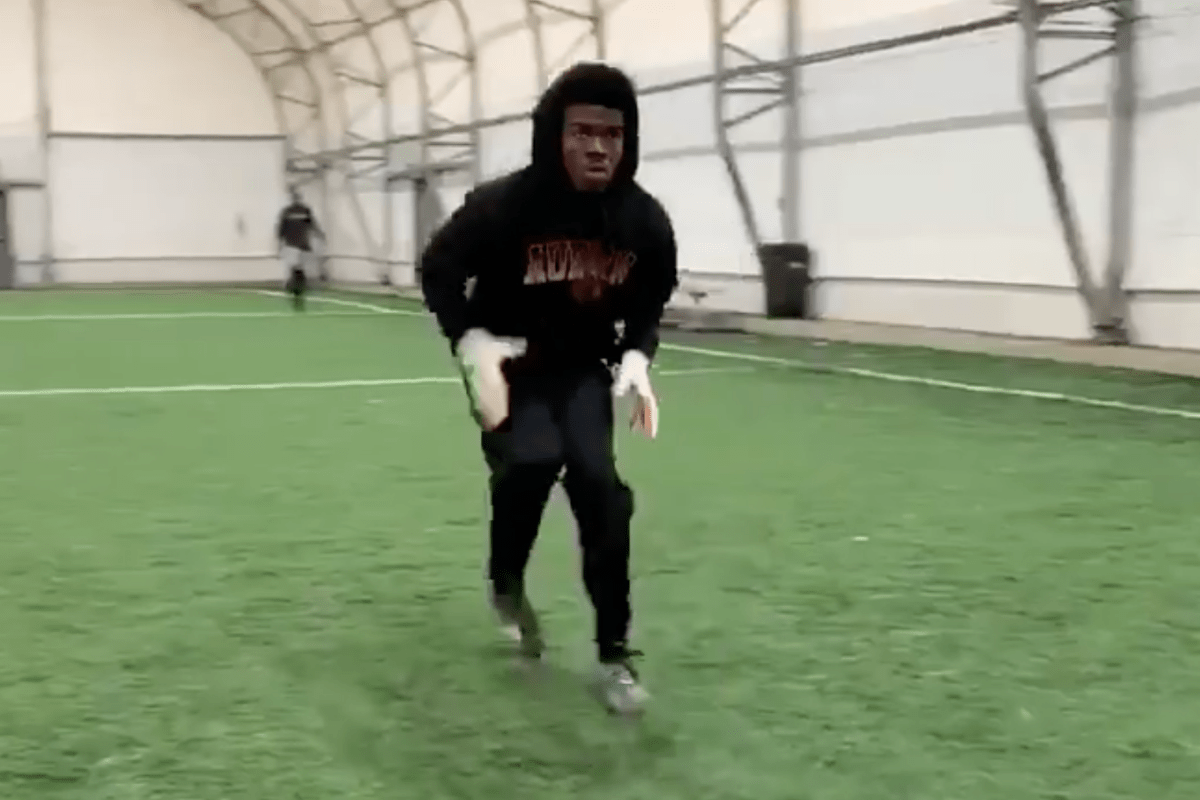 Screenshot from Twitter
Brookwood High School is quickly becoming a breeding ground for great cornerbacks. Marquis Groves-Killebrew and Andre Stewart are two of the best players in the 2022 recruiting class and both will be playing college football.
While Groves-Killebrew is taking his talents to Georgia, Stewart has committed to the Auburn Tigers.
Originally from Grayson, Stewart first attended Marietta High School — a program in the Atlanta area — but he transferred after his freshman year.
Andre Stewart Commits to Auburn
RELATED: 5-Star QB Has a Rocket Right Arm & Big-Time College Offers
In addition to the Tigers, Arkansas, Florida, Georgia Tech, Kentucky, LSU, Michigan State, Penn State, Pittsburgh, and Tennessee have reached out to Stewart.
The cornerback announced his commitment last year, so he was lucky to find a school before the COVID-19 pandemic struck. Many prospects in the lass of 2022 are unable to visit schools in-person, making the process a difficult one for players and coaches alike.
Auburn parted ways with head coach Gus Malzahn, so it will be interesting to see if recruits like Stewart decommit from the school as a result
Andre Stewart Highlights
Stewart can use his speed to his advantage; he keeps pace with speedy wide receivers and tackles them with force.
At Marietta, he was involved in 44 tackles and defended 10 passes. Stewart is a three-star prospect, so he may not be a surefire lock for the NFL, but if he can continue to be a weapon on the defensive side of the ball, he will breeze past that initial evaluation.
Andre Stewart is a name that can jump out and give Auburn immediate help when he joins the team in 2022.
Even though they haven't been able to compete with SEC teams like Alabama, Georgia, and LSU in recent years, a new coaching regime and intriguing prospects may be able to get them over the hump and into the College Football Playoff.