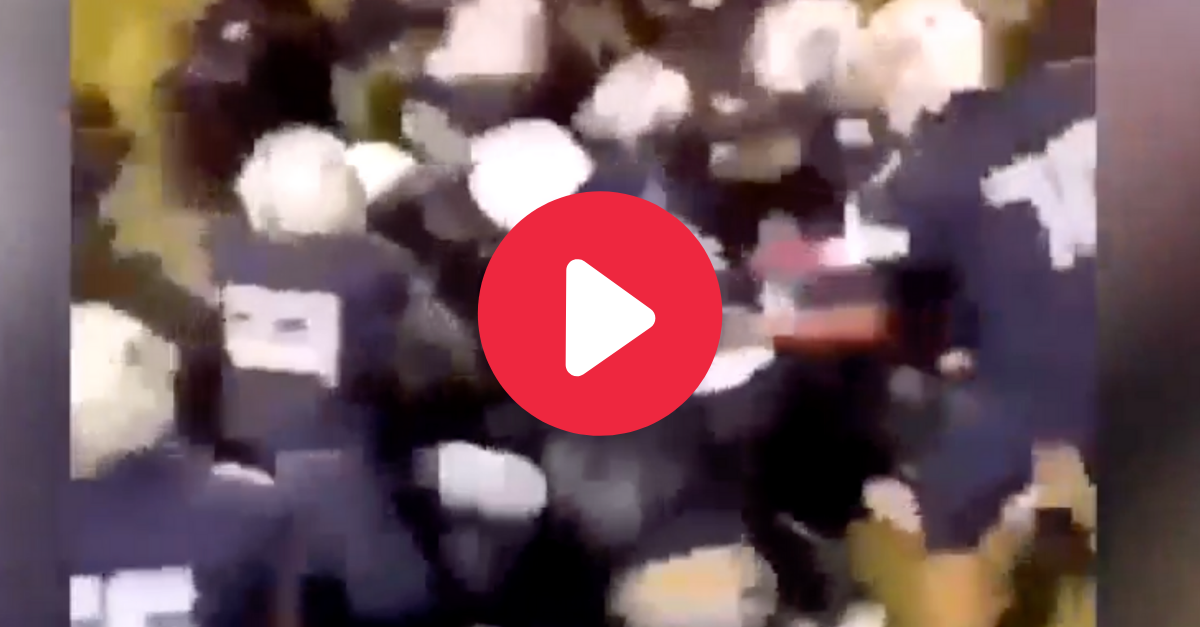 Screenshot from ABC 23
When J.D. Thompson took over as the head football coach of Delano High School in Southern California, the plan was to take the team to the next level. Everything seemed to be going in the right direction, too, but a brawl during a game this month proved to be too much.
The Delano Police Department is now seeking to press criminal charges against players after two high school football teams ? Delano and Mission Oak ? decided to fight on the sideline during a November 1 game. The video went viral on social media.
As a result, Thompson resigned, and the school is in major trouble.
Although no punishment will be handed down this season for the football game, Delano High School football will be on probation next year and will not participate in the section playoffs, according to 23 ABC News.
The school?s principal, Rene Ayton, reached out to the California Interscholastic Federation Central Section (CIF) to address the issue, and this was the result. Thompson, who came from Yucca Valley High School, according to Bakersfield.com, is gone, and the team needs a new head coach.
"The Delano Police Department initiated a criminal investigation surrounding an altercation that occurred on Friday, November 1st, 2019, between student athletes from the Delano High School and Tulare?s Mission Oak High School varsity football teams.

?This incident was captured by many different recording devices and from numerous angles, qualities, distances and resolutions. Video was obtained from various sources, including from both the Delano High School and Mission Oak High School football staff and coaches, social media, parents and spectators.

"After reviewing the many videos and conducting numerous interviews, the Delano Police Department will be filing the case with the Kern County District Attorney?s Office for review and requesting formal charges on players from both teams.

?We would like to thank the staff from both school districts for their cooperation in the handling of this sensitive matter.?
Only time will tell if charges will be pressed against the football players, but this wasn?t a good situation for anyone involved.