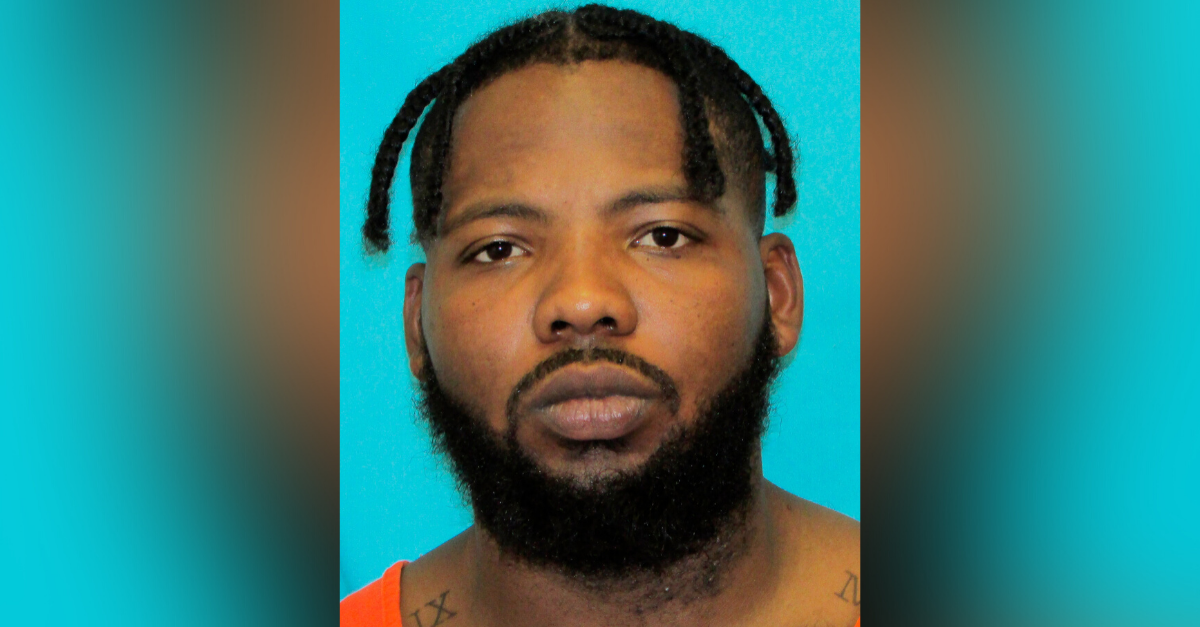 Frisco Police Department via AP
Dallas Cowboys defensive lineman Daniel Ross isn?t a household name in the NFL. In fact, unless you are a die-hard fan, there?s a chance you?ve never even heard of him. That might all change now.
On Wednesday morning, the 6-foot-4, 300-pound defensive tackle was pulled over in the Dallas suburb of Frisco, Texas. The traffic stop eventually resulted in Ross? arrest as he was charged on suspicion of possession of marijuana and unlawful carrying of a weapon, according to Frisco Police Department spokesman Evan Mattei, via the Dallas Morning News.
Finding marijuana and a handgun is the reason for Ross? arrest, but the reason why he was pulled over in the first place might shock you.
According to TMZ Sports, the 26-year-old Ross was initially pulled over in his silver Dodge Charger because? wait for it? his music was too loud.
RELATED: Giant Jar of Weed, Gun Found in NFL RB?s Crashed Corvette
Of all the ways to get pulled over, your music being too loud is definitely tough. Now, as a result, defensive tackle Daniel Ross faces charges of possession of marijuana and gun charges.
Ross hasn?t played for the Cowboys this year. He has been on injured reserve with a shoulder injury since the spring.
An undrafted free agent in 2017 after playing at Northeast Mississippi CC, Ross joined Dallas following a stint on Kansas City?s practice squad. He then got a chance to play last season, where he recorded 19 tackles, including 2.0 sacks, with one forced fumble and a fumble recovery in a backup role.
He's also been on practice squads for the Houston Texans and Detroit Lions.
More details from the traffic stop will likely come out, but getting pulled over for noise and loud music certainly wasn?t exactly ideal for the third-year player. Or really anyone, for that matter.