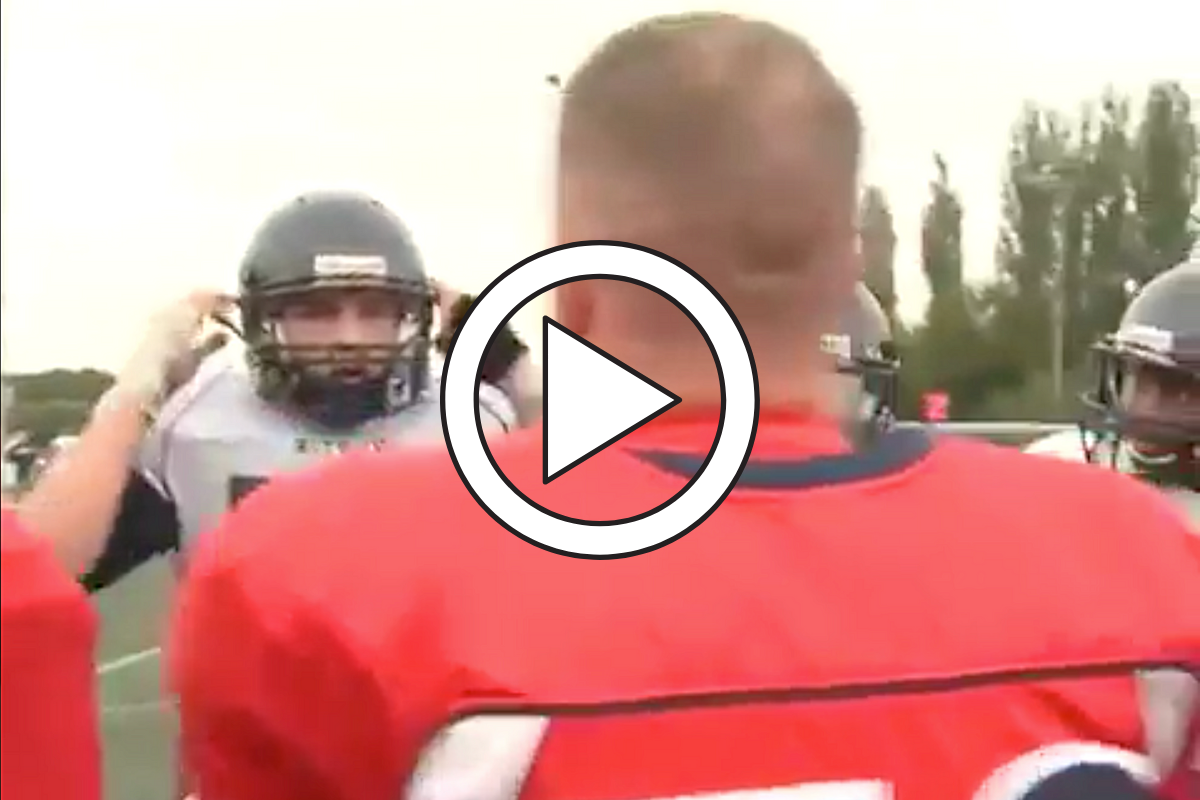 Screenshot from Twitter: MaxPreps
High school football is certainly an emotional sport. It?s a sport where team senior captains suffer season-ending injuries, female kickers break barriers and country-singing players sing national anthem renditions that will bring you to tears.
If you ask me, though, nothing will bring out the waterworks quite like the clip below. You?ve probably seen videos of military parents surprising their children or significant others, but I?ve got to give kudos to U.S. Air Force Master Sgt. Joseph Martel for doing it in the most creative way possible.
His son Justin never saw this one coming.
Military Dad Surprises Son at Football Game
RELATED: High School Coach Disarms School Shooter, Then Hugs Him
Martel?s son, Justin, was suited up for his football game in Brussels, Germany, thinking he was about to play a couple hours against an arch rival team. Boy, was he wrong.
Justin made his way to the 50-yard line for the coin toss and to meet his opponents and maybe shake a couple of their hands. Little did he know he?d be giving one of them a big bear hug.
Sgt. Martel, who is originally from Texas but was deployed in Afghanistan, dressed in his son?s opposing team in full pads and helmet, according to KNUE.com. When his son realizes who he?s looking at and his dad takes off his helmet, Justin instantly breaks into tears. I think all of us would do the same
The exchange lasts more than a few seconds, and it?s one that the two will remember for the rest of their lives. I?m not sure I?ve seen anything quite as raw as that on a football field.
I?m not sure how Justin played that game, but something tells me he played like his hair was on fire. To this day, this is still my favorite military homecoming surprise.