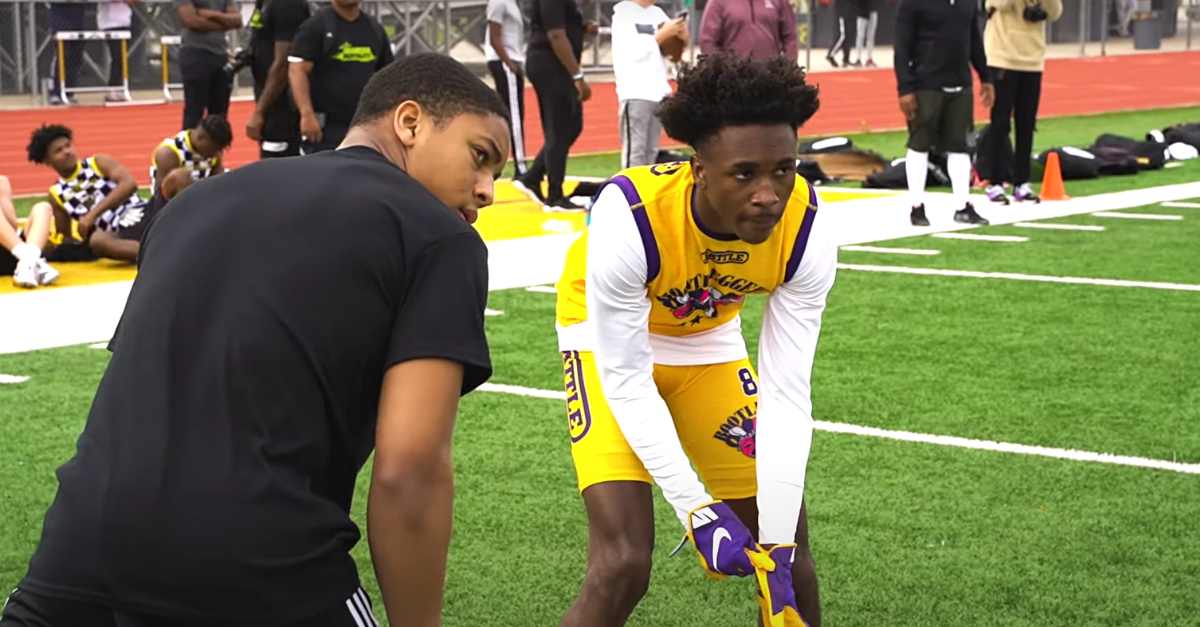 YouTube: Tiger Details
Louisiana State University is better known as "Defensive Back University." While Alabama, Florida and Ohio State fans probably have choice words about what school is the real DBU, the list of elite LSU Tigers both at the college and NFL level speaks for itself — Patrick Peterson. Tyrann Mathieu. Jamal Adams. Greedy Williams. Grant Delpit. Kristian Fulton. Derek Stingley, Jr.
That's only a small sampling of past and present LSU defensive backs, and the list only figures to grow with the success head coach Ed Orgeron's brought to Baton Rouge. IMG Academy's Elias Ricks, the No. 2 CB in America, is committed to LSU for the 2020 season. We're still a few years away from 2022, but DBU is already targeting big-time commitments for its secondary.
Holmes County Central cornerback Khamauri Rogers is only a high school junior in 2020, but the 6-foot Lexington, Mississippi, native is already an elite national prospect. Rated as the nation's No. 6 cornerback and No. 1 player in the state for the 2022 recruiting cycle, the four-star prospect holds at least 27 offers from D-1 programs including Arizona State, Auburn, Florida, FSU, Georgia, Miami, Mississippi State, Missouri, Nebraska, Ole Miss, Oregon, Penn State, Tennessee and Texas A&M, according to 247Sports.
However, one school stood out above the rest. On November 25, 2019, the MaxPreps Sophomore All-American committed to the LSU Tigers, calling the decision "a childhood dream."
Khamauri Rogers Commits to LSU
RELATED: LSU Commit Jacobian Guillory Squats 700 Pounds
According to stats submitted to MaxPreps, Rogers logged 46 tackles, 22 passes defended and four interceptions as his Holmes County Central Jaguars finished the 2019 season with an 8-5 record under head coach Marcus Rogers, who is Khamauri's father.
Rogers committed after an unofficial visit to Baton Rouge for LSU's 56-20 dismantling of the lowly Arkansas Razorbacks, which clinched the SEC West and trip to Atlanta for the SEC Championship Game against Georgia.
CB Khamauri Rogers Recruiting
The 2022 college football season is still a long way off, and Rogers is going to field offers from schools all over the country before he officially signs his National Letter of Intent. But from the look of things so far, it doesn't sound like Rogers intends on playing for any other team at the collegiate level.
"It also helps that [LSU is] the No. 1 team in the nation and they are DBU," the future five-star recruit said.
Joe Burrow and company set LSU's foundation for a high-powered offense, but we already know what that Tiger defense is all about, and it's definitely not slowing down in the near future.

This article was originally published November 25, 2019. It was updated to track Rogers' recruitment.