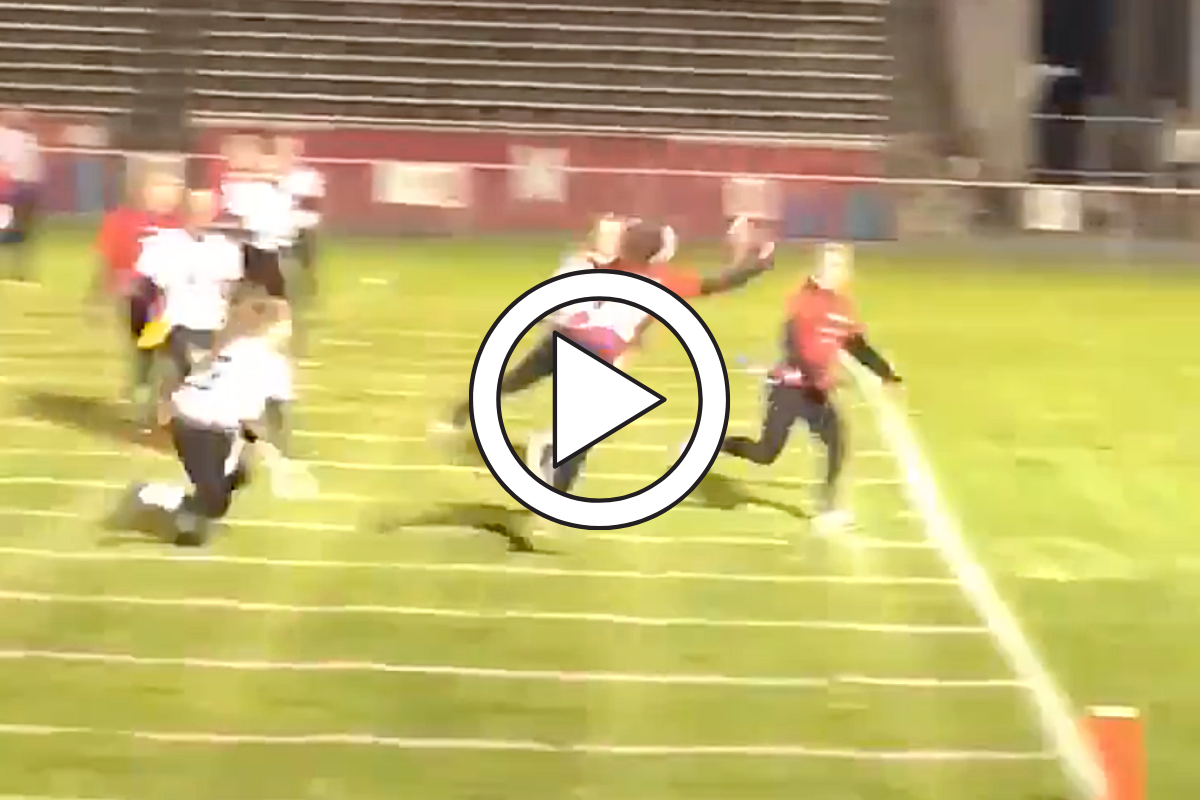 Screenshot from Twitter
Devonta Smith has nothing on Kyla Smith.
During a powder puff girl's football game between Easton High School and Phillipsburg High in Pennsylvania, a female wide receiver went viral, earned the top play on ESPN's SportsCenter and even gained praise from an NFL receiver for an amazing one-handed catch.
Kyla Smith darn near changed the Heisman Trophy to the Heis-woman with this touchdown grab.
Kyla Smith One-Handed Catch
RELATED: Female WR Makes Insane One-Handed Catch in Flag Football Game
It's not often you see incredible plays like this in a high school powder puff game. We've seen nasty hits and other tremendous catches, but Kyla's may take the cake.
The Red Rovers senior gave Odell Beckham Jr. a run for his money when she hauled in a pass in the back of the end zone. The ball was overthrown a bit, but Kyla had no trouble reaching out for the touchdown grab.
Kyla's catch drove all the boys on the sideline bonkers. It almost instantly went viral on social media.
"Proved a point this year," she wrote on Twitter.
I'd say so. ESPN's SportsCenter put the play No. 1 on its Top 10 that day. She must have been the talk of her school that week.
Even NFL wide receiver Mohamed Sanu took the time to give her praise on Twitter. Sanu has made a few one-handed catches himself.
"She did it better," the Atlanta Falcons receiver wrote.
One user on Twitter even asked Kyla if her dad was Randy Moss.
"It was pretty wild," Kyla told 69 News. "After I caught the ball, the energy was just there."
Every day, girls are proving they can do some incredible things on the gridiron. From varsity touchdown passes to clutch field goals and one-handed grabs like Kyla Smith's, I'm sure there will be plenty more that will take the internet by storm.