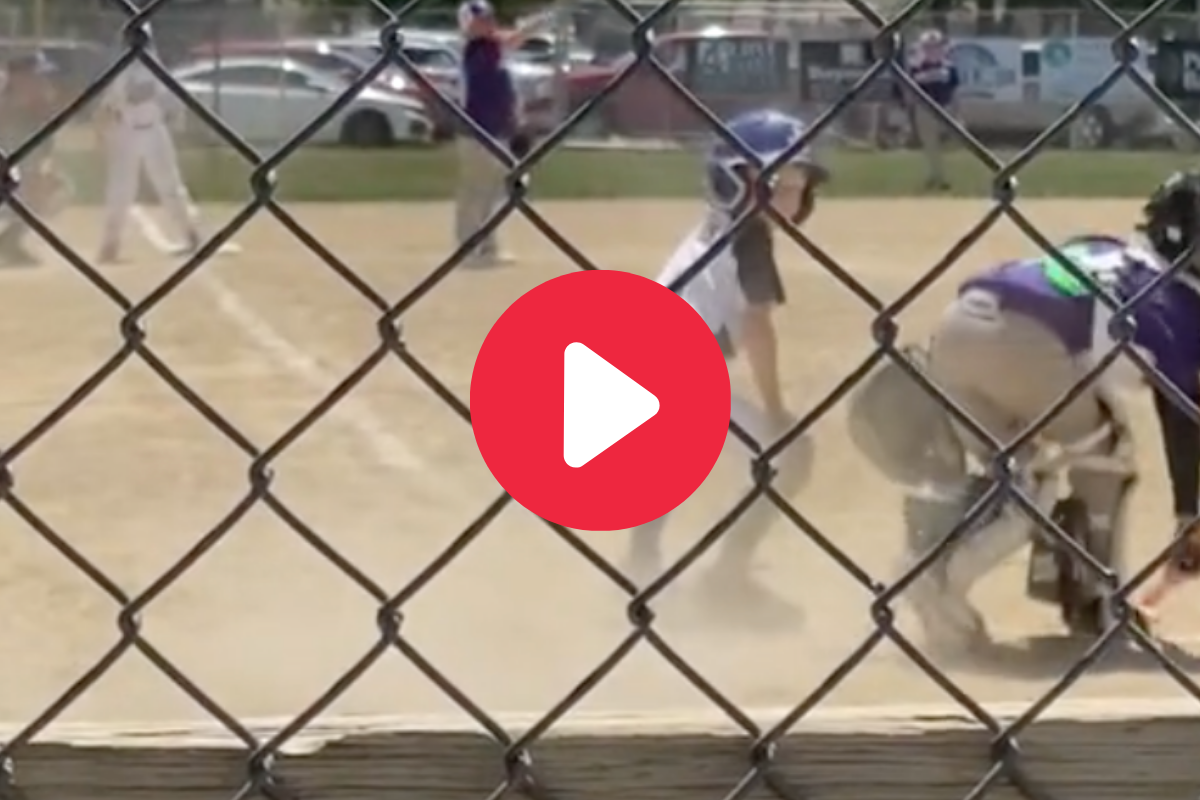 Screenshot from TikTok
If your kid isn?t having as much fun in Little League as this kid, they aren't doing it right.
Sure, youth baseball should be about teaching the fundamentals of America?s Pastime to our next generation ? especially if they can make diving catches and blast home runs. But at such young ages, these mini ball players should at the very least be having fun.
Why not turn the diamond into a dance floor like this little guy?
Little Leaguer?s Viral ?Twerk? Celebration
RELATED: Adorable Little Leaguer Busts a Move Before His At-Bat
In an 8-and-under game in Junction City, Kansas, a young player sprinted home and scored on a play. He slid into the plate, where a considerate catcher moved the bat for him so he could bust a hilarious dance move.
The twerk. Booty pop. Butt shake. Whatever you want to call it, this funny Little Leaguer broke it out in celebration and didn?t disappoint.
The video of Lance Twerkman went viral on social media apps. The original clip was posted on the [email protected]_fam? TikTok account, where it has more than 1.2 million views. ESPN and Bleacher Report posted it as well. Even the Pittsburgh Pirates commented on the video to give the kid kudos.
Mad respect to Twerk Gibson. It takes guts to make a fool of yourself and have some fun like that. While many commenters laughed at the little dude?s dance moves, some took issue with it.
?My husband is a little league coach. This wouldn?t fly in our league,? one said.
?So this is how baseball in the future will be,? another commented.
To that I say dancing should always be allowed in baseball. This Little Leaguer probably isn?t gonna stop busting a move anytime soon, and I can?t wait for his next celebration routine.