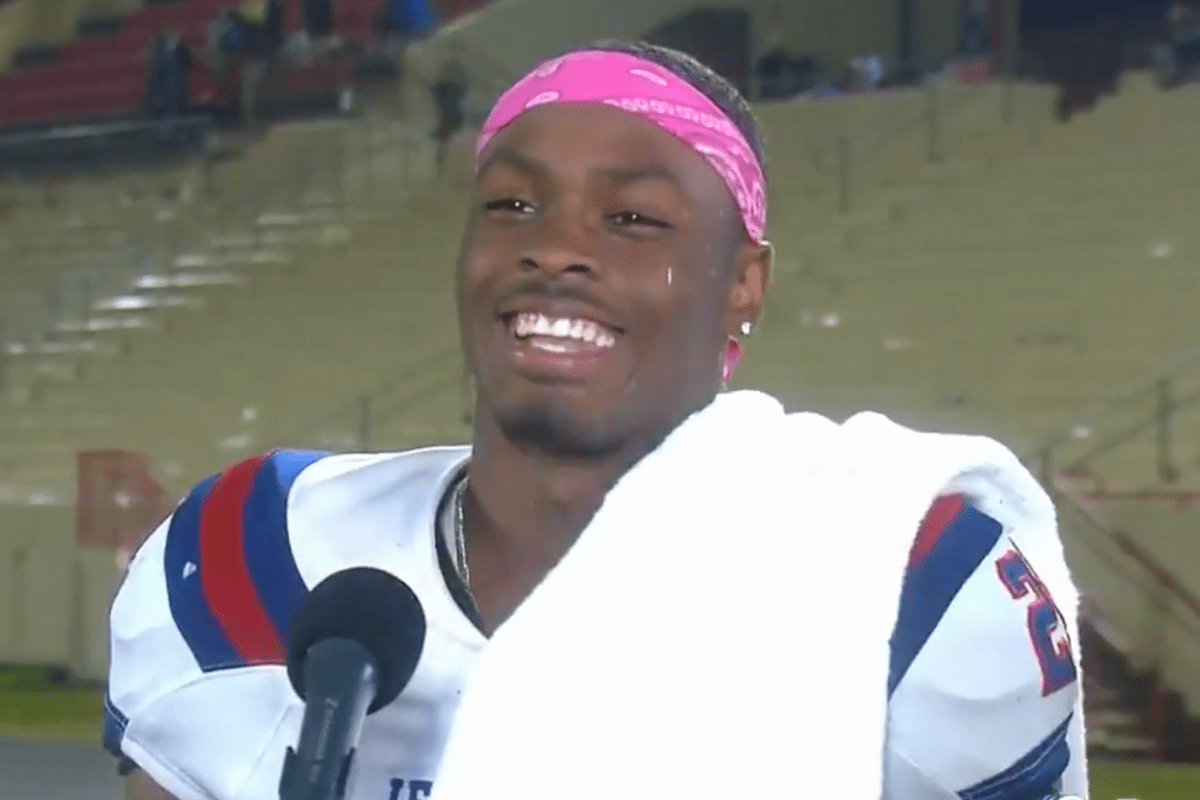 Screenshot from Twitter
Malaki Starks does it all for Jefferson High School. His standout athleticism has allowed him to be involved as a running back, wide receiver, defensive back, and even play quarterback.
Starks is a five-star recruit, according to the 247Sports Composite, and many scouts believe he is the real deal in Georgia.
ATH Malaki Starks Recruiting
RELATED: 5-Star QB Has a Rocket Right Arm & Big-Time College Offers
Alabama, Clemson, and Georgia are in the best positions to land athlete Malaki Starks, but there are many other interested teams to consider.
Auburn, Florida State, Georgia Tech, LSU, Nebraska, Notre Dame, Ole Miss, South Carolina, Tennessee, USC, and Virginia Tech are all still involved in the sweepstakes.
Of his three favorites, the Crimson Tide and the Tigers have more recent national championship victories, but UGA is great at snagging in-state athletes.
Athens may be able to get yet another five-star recruit from the class of 2022.
Malaki Starks Highlights 
High school football allows for this versatility when you're as talented as Starks is. If head coach Kirby Smart can bring Starks to the Bulldogs, he will have to assign a position.
Some scouts believe that Starks will make a great linebacker and should have a legitimate chance at making the NFL if he can be developed properly.
As a member of the Dragons, Starks rushed for over 1,000 yards and scored 17 touchdowns in 2020, his junior year. He also got to throw 35 passes and help lead his team to the playoffs.
On defense, he played safety and made some incredible tackles. His teammate, Jordan Perry, is an exceptional talent in his own right.
The hype is real: Malaki Starks has been all over the field in high school and should bring that firepower to the NCAA. Whichever team ends up signing him will be getting a tremendous talent who can change the pace of the game one play at a time.