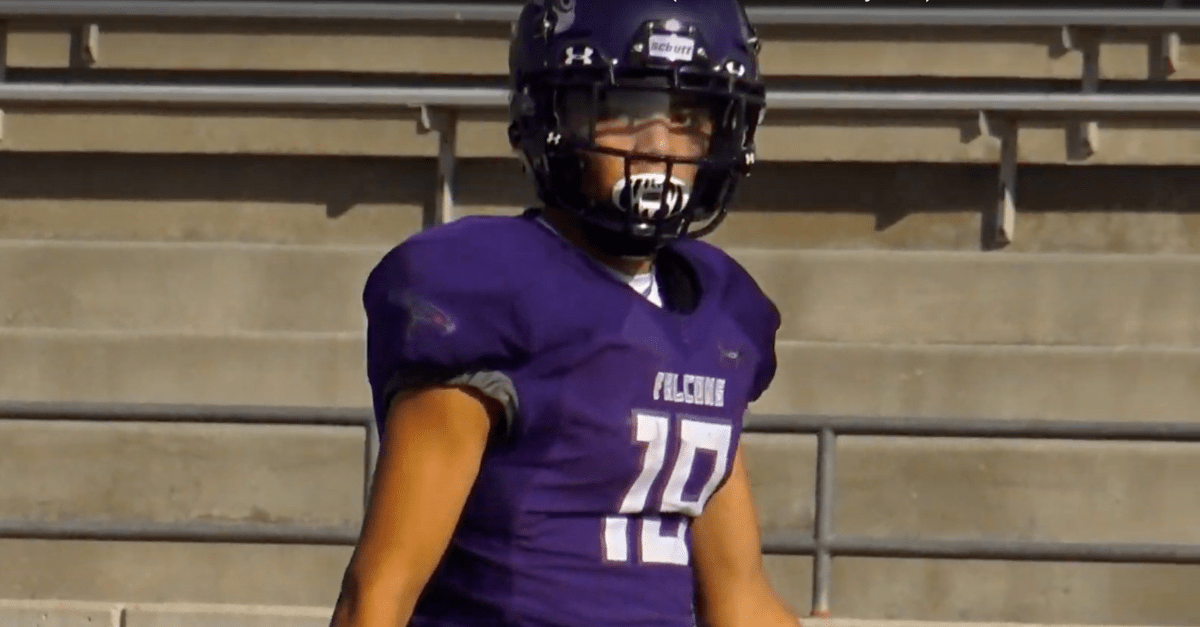 Screenshot from YouTube
Most records are simply meant to be broken. There are a few untouchable ones, sure, but the vast majority of amazing feats are always within reach. What Eastlake High School junior wide receiver Matthew Jones accomplished during the Texas state playoffs proved just that.
In the Class 5A Division I playoffs against Lubbock Monterey, the star receiver from El Paso broke a Texas high school football record that lasted nearly 40 years. Jones hauled in 25 passes for 290 yards and three touchdown receptions at SISD Student Activities Complex.
That?s the most receptions in a single game in state history. The previous state record was 22 by Dublin?s Sammy Taylor back in 1980, according to The El Paso Times.
Unfortunately, it didn?t result in a playoff win, but Matt Jones was truly something else for the El Paso Eastlake Falcons.
Matthew Jones' Texas State Record Highlights
Entering the playoff game, Eastlake?s Matthew Jones had 91 catches for 1,148 yards and 11 touchdowns, according to The El Paso Times. He even missed a game during the regular season.
Although the game ended in a 66-42 loss, it was a performance the football player will never forget.
"I owe it to my family, my offensive line, our quarterback, our coaches for supporting me and helping me. I didn't think in the game that I had as many catches as I did. I was just trying to help us do well and get back in the game.?

? Matthew Jones, via The El Paso Times
Eastlake head coach Ruben Rodriguez was sure proud of Jones, too.
"Matt has worked hard and he did a great job,? he said. "He made some great catches.?
For Jones, it was a high school football game for the ages. A new record in a state that has produced so much NFL talent over the years proves that, too.