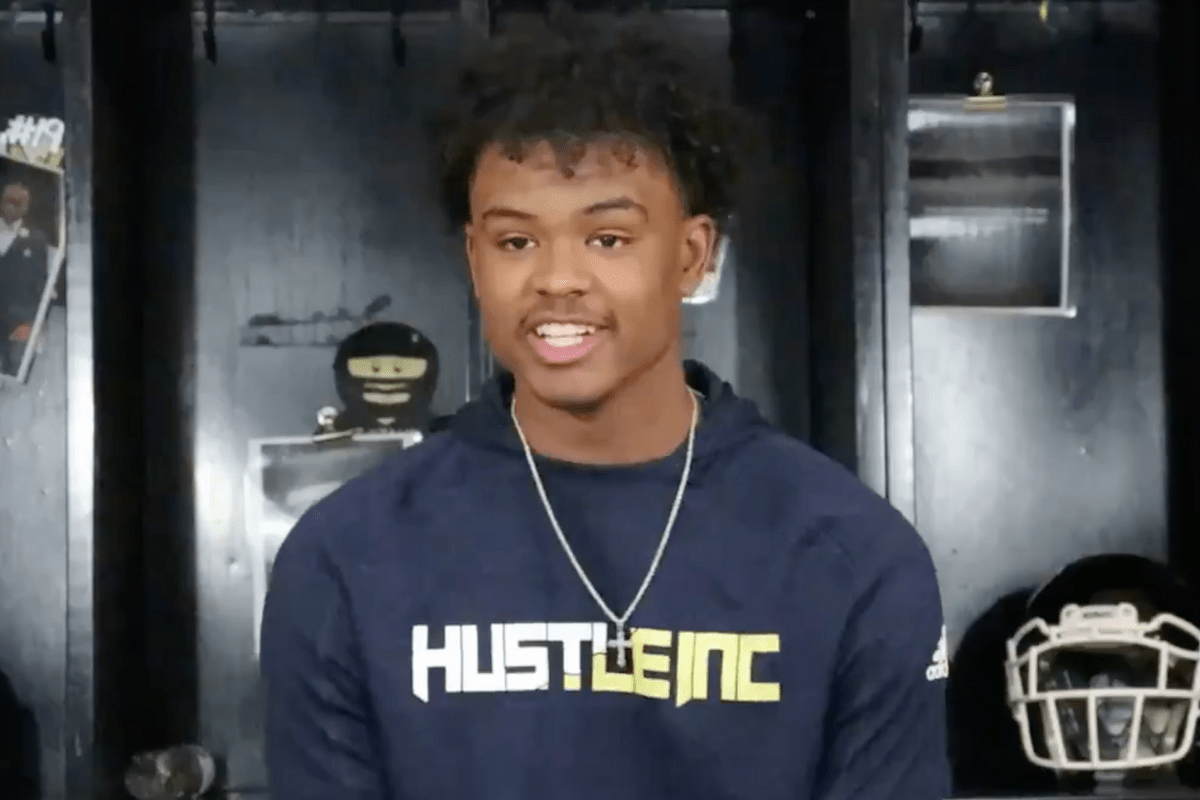 Screenshot from Twitter
Dual-threat quarterbacks have permeated the NFL. Lamar Jackson, Kyler Murray, and Russell Wilson are just some of the names that have made the leap from college football schemes to professional success.
MJ Morris is hoping that he will be next in line.
Morris, a four-star quarterback and No. 4 dual-threat signal caller in the country, attends Pace Academy in Atlanta. He played his first two high school seasons at Carrollton, but he transferred after his sophomore year.
QB MJ Morris Recruiting
RELATED: 5-Star QB Has a Rocket Right Arm & Big-Time College Offers
Check out the schools interested in dual-threat quarterback MJ Morris: Alabama, Arkansas, Auburn, Florida, Florida State, Georgia, Georgia Tech, LSU, Michigan, Missouri, Nebraska, Oregon, Penn State, Tennessee, Texas A&M, and Vanderbilt have all reached out and made offers.
Arkansas and Clemson made initial contact but have not offered yet.
There is no official word on which team is in the lead, but speculatively, UGA may have a leg up. Morris has built a relationship with Bulldogs' offensive coordinator Todd Monken, and head coach Kirby Smart has a knack for recruiting in-state talent to play for the Dawgs.
Morris hasn't been able to visit many schools due to the COVID-19 pandemic, so more programs may find themselves in the running in the next few months.
MJ Morris Highlights
As is always the case for mobile QBs, critics will point to a lack of arm talent and too much reliance on running the ball. Morris doesn't seem to have that problem. He is quite agile, and when the pocket collapses, he simply rolls out and has the ability to throw a great deep ball.
In 20 games with Carrollton, Morris threw for 23 touchdowns and rushed for an additional 12 scores. The signal-caller hasn't play as much with Pace Academy this year, but he still made his presence known, throwing for nine TDs and only tossing a pair of interceptions in six games.
High school players aren't perfect, and adjustments will have to be made, but MJ Morris has exceptional talent and should do well in the college game.
All that remains is his final destination.