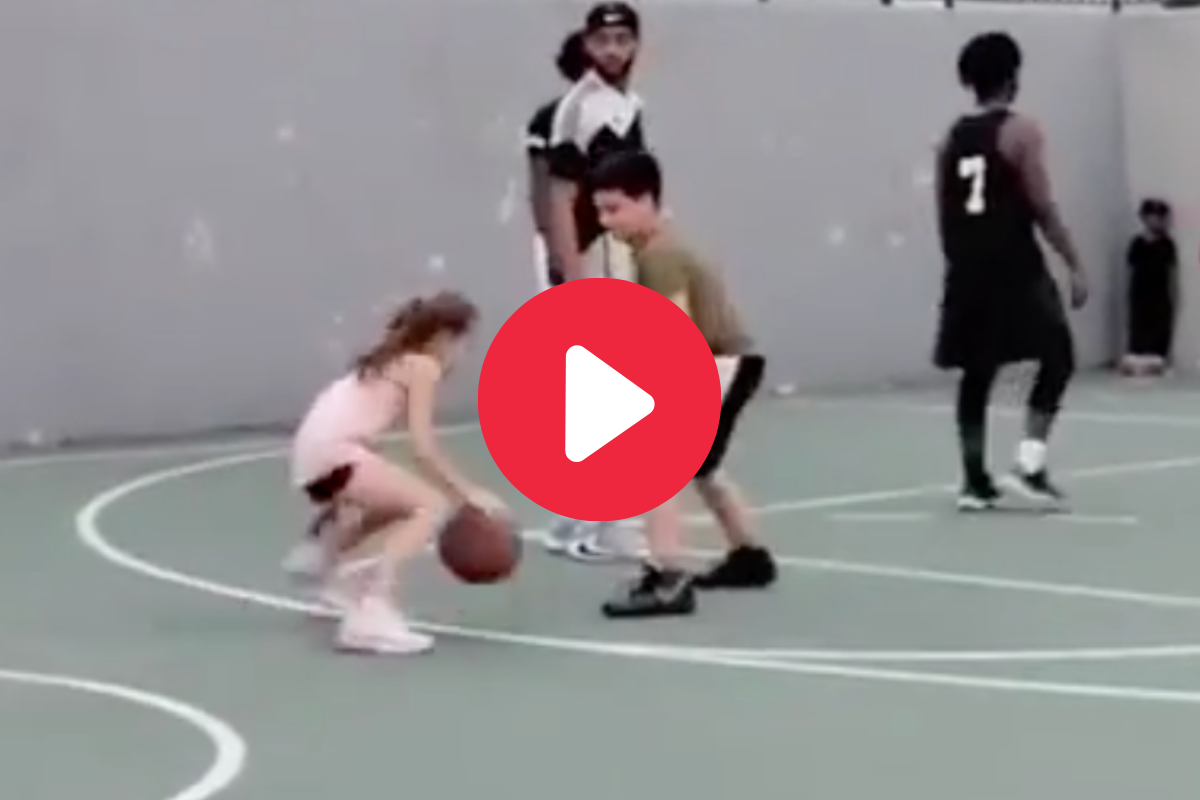 Screenshot from Instagram
Every day, girls are proving they can hang with the boys. It doesn't matter if it's the football field, baseball diamond or basketball court, they're being integrated into boys' leagues and often times showing them up.
The young female Randy Moss made her male opponent look outmatched. This 6-year-old girl smoked all the boys for a touchdown in front of their parents. And Mo'ne Davis shocked the world in the Little League World Series. It's only a matter of time before a girl plays in a men's professional league.
Olivia Harness is only 10, but she certainly has the promising abilities to one day do so. She routinely snatches the ankles off the boys she goes up against on the court and makes them look silly in the process.
10-Year-Old Girl Embarrasses Boy on Court
RELATED: 6-Year-Old Girl?s Baseball Swing is Taking The Internet By Storm
Olivia took to the court at a "park takeover" hosted by internet sensation and NBA impersonator Brandon Armstrong (@bdotadot5).
There, she damn near made a boy trying to guard her quit the entire sport. The first (and most savage) thing she does is throw the basketball at this kid's face. He should've stopped guarding her at that exact moment.
The 10-year-old girl with incredible handles dribbled between her legs a couple times before blowing past him and sinking the layup. After the play, she threw her hand up to be a good sport. He didn't shake it, however.
The best part of the clip is the reaction from the men around Olivia. All of them freak out in astonishment. One guy walks over and tells her, "I can't even do that!"
Olivia has been hooping since she was 4. She has more than 20,000 followers on Instagram, where her a quote in her bio speaks for itself:
?Some women fear fire. Some simply become it.?
Oh, and another: "I will outwork you."
Olivia Harness is only 10 years old, but she's quickly solidifying herself as a girls basketball legend. Just wait until she's older. I can already see her playing in the WNBA. Who knows, maybe she'll break barriers and play in the NBA?
I'll leave you all with yet another video of her cooking a boy: