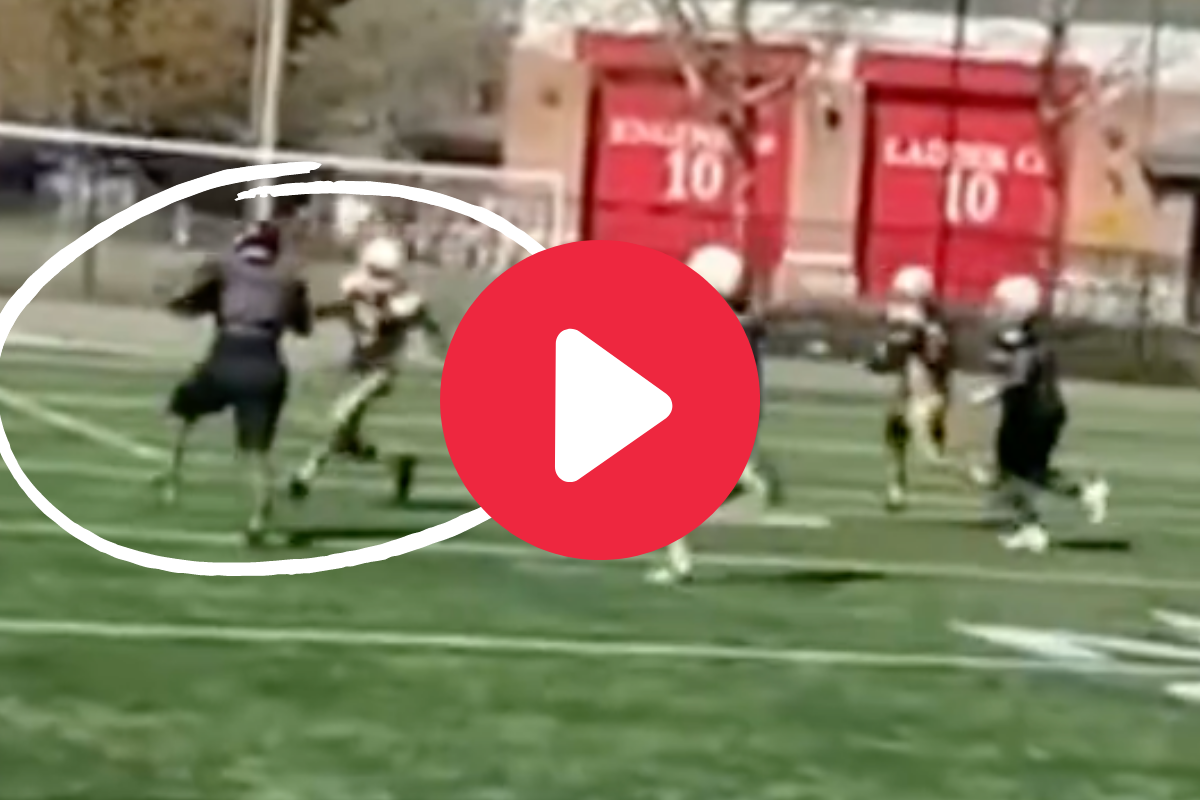 Screenshot from Instagram
What are parents feeding their kids these days?
From the looks of some of the youth football and pee wee hits that go viral on social media, it's not Wheaties. The sizes alone of these pre-teen football players is staggering. Take Justus Terry, for example. He took the Internet by storm because he's a 6-foot-5, 260-pound 8th-grader that hits like an Alabama linebacker.
The next name fans may want to know about is Raijon Pettway, because he's already popping helmets off defenders at 14.
Youth RB's Helmet-Popping Hit
RELATED: Controversial Pee Wee Hit Ignites Outrage from NFL Players
That's Raijon Pettway. He's a running back and safety for the Bridgeport Chargers 14U football team out of Connecticut.
Pettway was given the rock and promptly rocked a poor safety who tried to tackle him. This beastly RB laid a shoulder into the defender and hit him so hard his helmet popped straight off his head. I don't know which went farther: the defender or the helmet.
I'm guessing the referee threw a flag because the hit was "too good." It isn't Raijon's fault he's built like a semi-truck at such a young age. Maybe that confident defender should have just let him run by for the touchdown.
I'm not saying this little bowling ball of a back is the next Derrick Henry, but I wouldn't be surprised if Nick Saban is already hot on his trail looking for the next first-round Heisman Trophy-winning running back.
Popular Instagram account Youth Football Network posted the video. So far, it's picked up thousands of likes and even more views. Even former NFL linebacker Shawne Merriman gave Raijon some kudos for the soul-crushing hit:
"Send help," Merriman wrote.
Send help, indeed.
Raijon Pettway is set to play high school ball at Notre Dame Catholic High School in Fairfield, Connecticut. Keep an eye on this one. I'm sure it won't be long before he's receiving offers if he's hitting like that at 14.