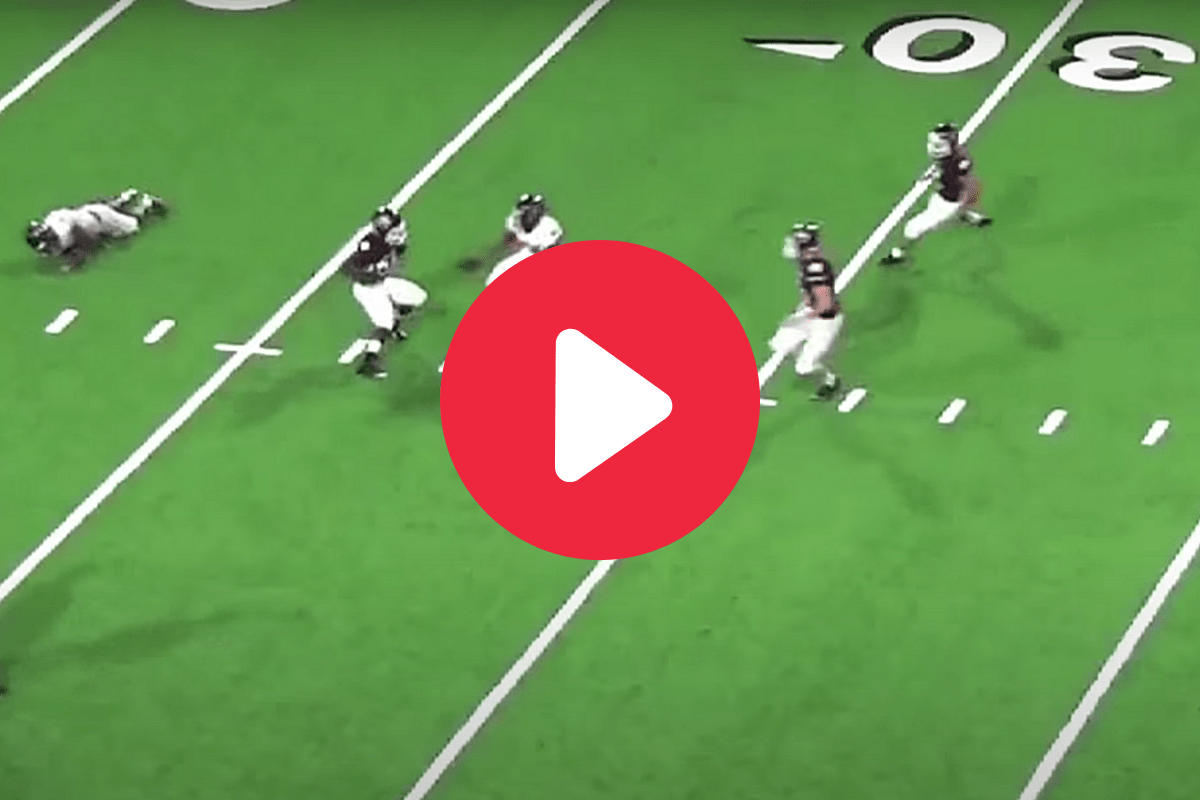 Screenshot from YouTube
High school football is chock full of crazy and unbelievable special teams plays. Friday night lights is where the self punt trick play (that looks kind of like a boomerang), the backflip in motion play and so much more have taken place.
On one punt return at Cy-Fair High School in Cypress, Texas, a player named Christian Richmond gave us what might be the best display of juking, dodging and being more elusive than a bar of soap. That it lasts as long is it does is almost comical. Speed it up and it's like something out of The Benny Hill Show.
Improbable 40-Second Punt Return
RELATED: This Punt Return Looks Like Something Out of a Video Game
That's Texas high school sophomore Christian Richmond just taking it to the house on a ridiculous 74-yard punt return. He lost the ball going over his head on a 10-yard bounce and still found a way to evade some tackles to get his return started.
This kid uses a series of jukes, truck sticks, cut backs and double moves to get himself all around the field and eventually into the end zone. How he does it without falling down is a total mystery and miracle, but it definitely makes for one of the best punt returns of the year so far.
I don't know exactly how many defenders he makes miss, but the return in all lasts more than 40 seconds. By the time he reaches the end zone, Richmond looks exhausted as he falls over into it. Richmond went on to play for Central Arkansas in college. Hopefully, he continued to make players look silly.