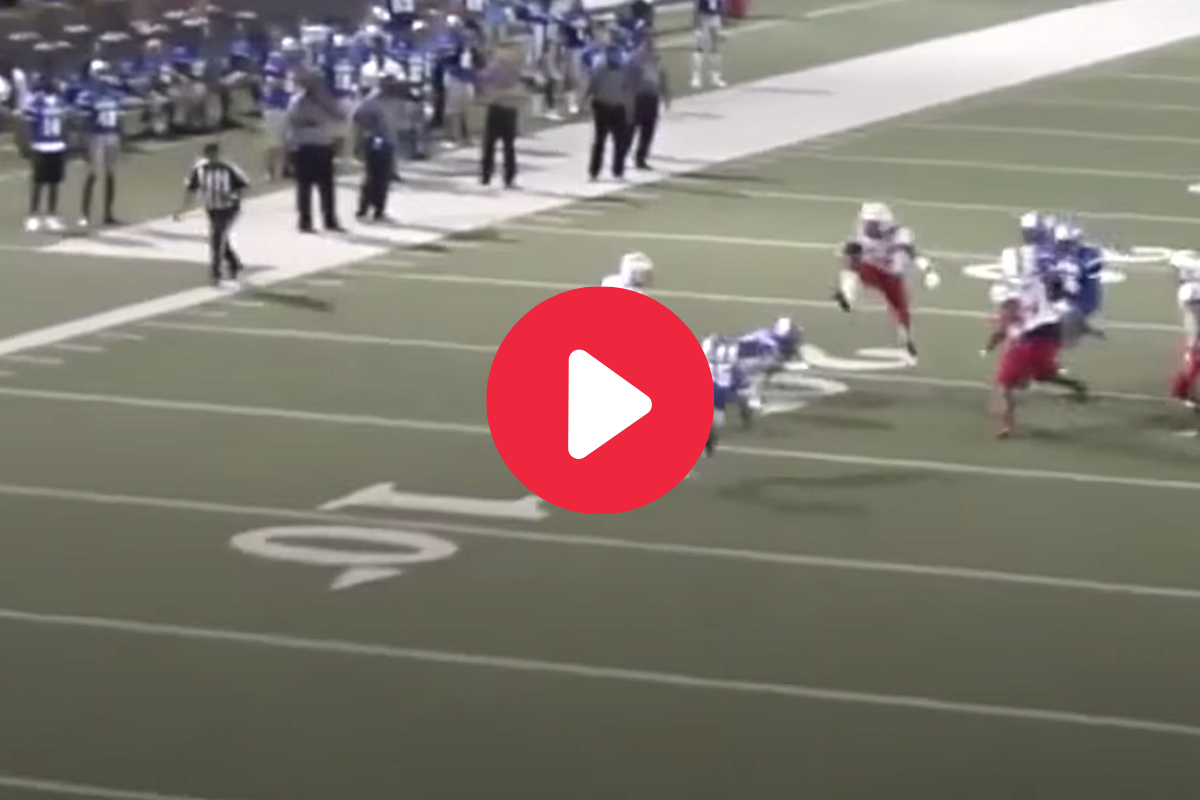 Screenshot from YouTube: MaxPreps
High school football in Texas is nearly as important as any NFL game. Many of the state's football players are well-polished and ready for college. Running Back Ta'zhawn Henry proved he was worthy of college football offers in 2016 when he put his insane athleticism on display.
In 2016, Henry was a star for Lamar High School and plays like these explain why he got the ball so often. He had no problems getting past the defenders; he simply leaped over them. To cap it off, he outran the rest of his opponents and conclude his highlight in the end zone for a touchdown. The Maxpreps clip breaks it down in slow motion and from multiple angles, in case you want to keep watching over and over again.
Ta'zhawn Henry Hurdles Two Defenders 
Lamar had a great team that year; they went 11-2 and breezed into the playoffs, but they were eliminated in the third round.
The play gained so much traction on social media that Ezekiel Elliott of the Dallas Cowboys chimed in to give Henry praise.
RELATED: Todd Gurley's Tennessee Hurdle Made Vols Fans Weep
As for what became of Henry, received NCAA scholarship offers from schools like Baylor and Oklahoma, but he decided to play for the Texas Tech Red Raiders. In two years in Lubbock, he totaled 12 touchdowns, but he transferred to Houston in 2020.
It takes quite a bit of strength and determination to leap over a charging defender, but Henry's height makes his feat all the more impressive. Henry is only 5'6″ and still got enough air to avoid contact; comparisons have to be made to the NBA's Nate Robinson, right?
The COVID-19 pandemic has not slowed down high school football in the state of Texas, so there have been few cancellations. No matter what the state's best players are able to accomplish, none will create a highlight as cool as this one.