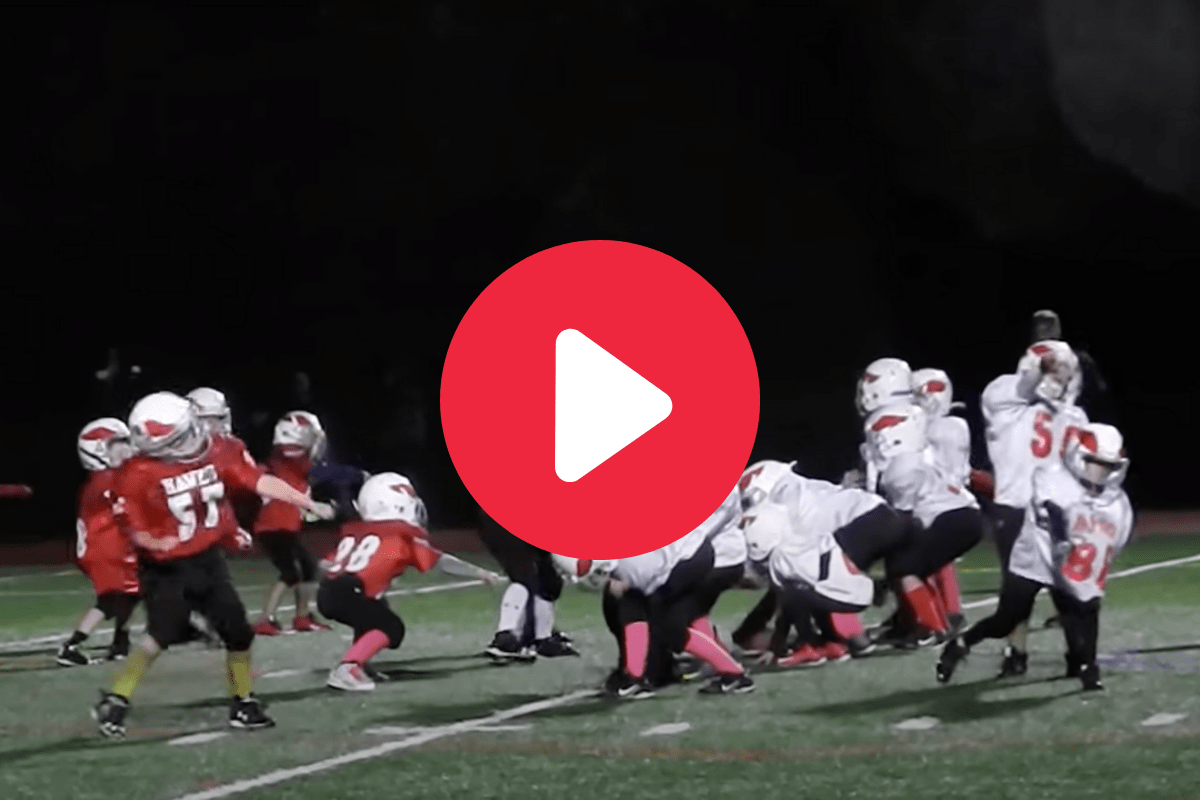 Screenshot from YouTube
Sometimes when you hear the right jam you have to stop what you're doing and dance it out. These youth football players just did that when they heard their favorite song come on in the middle of their game. They all broke out into dance and completely forgot that there was a football game being played.
We always need an incident like this to remind us that football isn't everything and to just have fun. Good on these little guys for dancing this one out.
Youth Football Players' Dance Party
When Silento's "Watch Me" played over the loudspeakers, the Milford Hawks Mites of Milford, Massachusetts couldn't help but "whip" and "nae nae" their little hearts out.
The original Youtube video has six million views and counting. Outlets from USA Today to MassLive Media wrote about the pee wee players, so it's safe to say they were a viral sensation for a hot minute.
Forget dancing flash mobs. This beats the heck out of some organized social media event. Kudos to these kids not taking football so seriously.
This article was originally published October 7, 2015. We brought it back because we could all use a good laugh, and the world could use more random dancing.