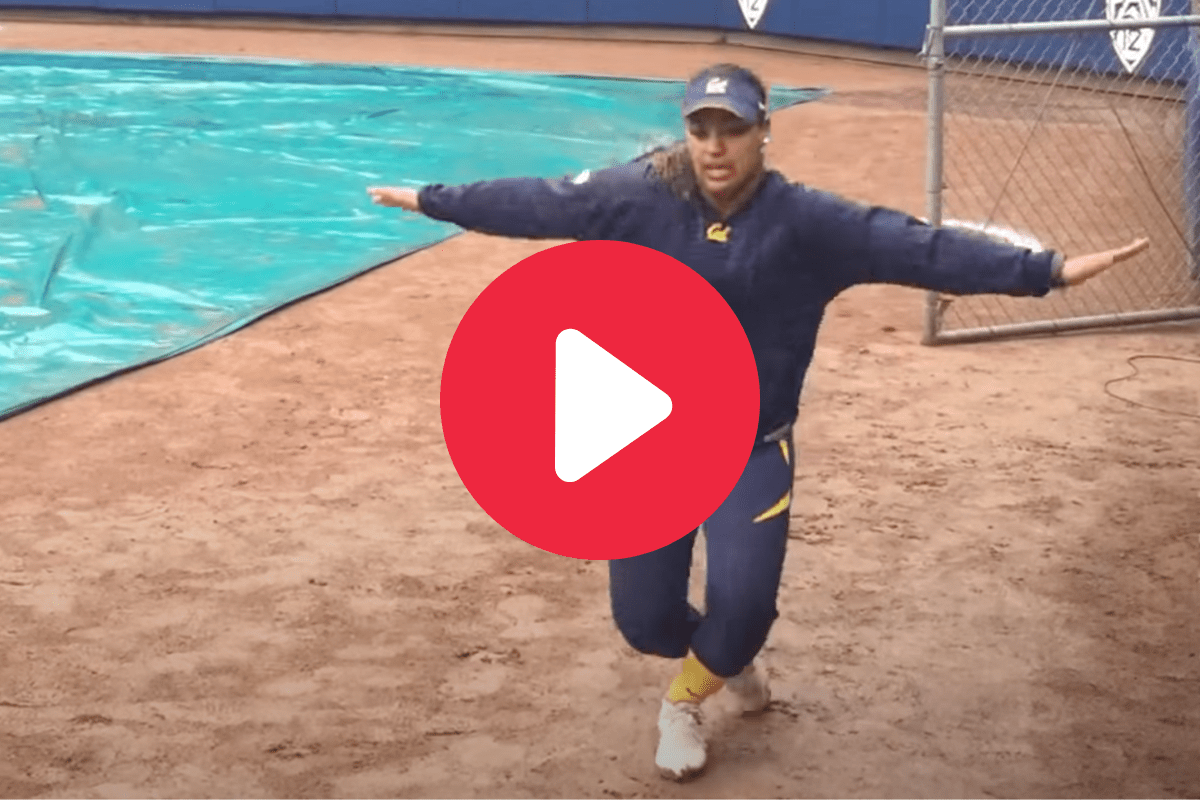 Screenshot from YouTube
Any type of bad weather puts a damper on a sporting event, but it's even worse when a rain delay happens during a rivalry match.
Well, that's what occurred in 2016 during a college softball game between Cal Softball and UCLA Softball.
When rain stole the show between the Pac-12 rivals, the two teams took matters into their own hands and held a competitive dance-off outside of the dugouts instead.
UCLA-Cal Softball Dance-Off
RELATED: Softball Umpire Dance-Off Gives Fans a Surprise Show
Yep, that was a dance battle for the ages. The two softball teams each sent out one dancer to showcase their moves while a Rihanna song blared in the background.
The UCLA Bruins went first, as one softball player stepped out of the dugout to strut her stuff. The Cal Softball team wasn't about to let her have the spotlight for long, however, and sent out a dancer of their own to represent Berkeley.
While the two California-based teams are typically heated rivals, the rain delay dance-off managed to put the rivalry between the UCLA Softball Team and the Golden Bears on hold.
The video of the dance off went viral on social media and was featured on USA Today, among other media outlets.
To recap the rivalry dance off, neither team truly won. The game was actually postponed and was made up via a doubleheader the following day.
Rain in Los Angeles is rare, but these two NCAA softball teams made the most of the inclement weather and put on a show to make anyone smile.
Next time there's a rain delay in a baseball or softball game, we're going to need to see head coaches and managers get out there and represent their programs in a dance battle.