The Pacific-12 Conference, also known as the Pac-12 Conference, was founded in Portland, Oregon in 1915, although it didn't go by that name at the time. Pac-12 Conference as we know it wasn't formed until the Pacific Coast Conference disbanded in 1959. The conference officially became known as Pac-12 in 2011. University of California, Oregon State University, University of Washington and University of Oregon were the original founding members. The conference began participating in the Rose Bowl in 1920. The Pac-12 Conference includes 12 members: University of Arizona, Arizona State University, University of California Berkeley and Los Angeles, University of Colorado Boulder, University of Oregon, Oregon State University, University of Southern California, Stanford University, University of Utah, University of Washington, Washington State University. Historically, the conference has won more NCAA national championships in team sports than any other conference. Pac-12 Conference is headquartered in San Francisco, California. Larry Scott is the current commissioner. The Pac-12 Conference is a member of the Division 1 of the Football Bowl Subdivision of the NCAA, which features the most competitive teams in college football. The other "Power Five" conferences are Big Ten, ACC, Big 12 and SEC.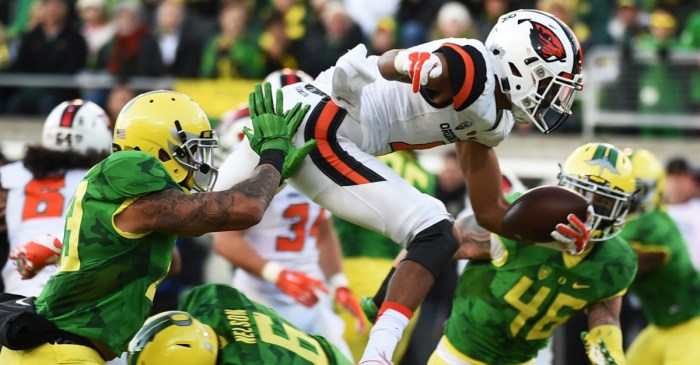 College Football
"Civil War" Nickname Dropped From 126-Year-Old Rivalry
Oregon and Oregon State have agreed to drop the name "Civil War" for their rivalry games. The move Friday was…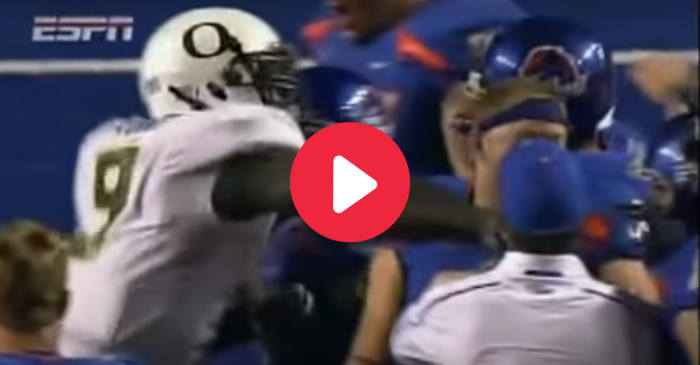 College Football
LeGarrette Blount Sucker-Punched His Opponent, Then Attacked Fans
No matter the game, losing is never fun. It's especially terrible when it's a high-profile college football game. It's even…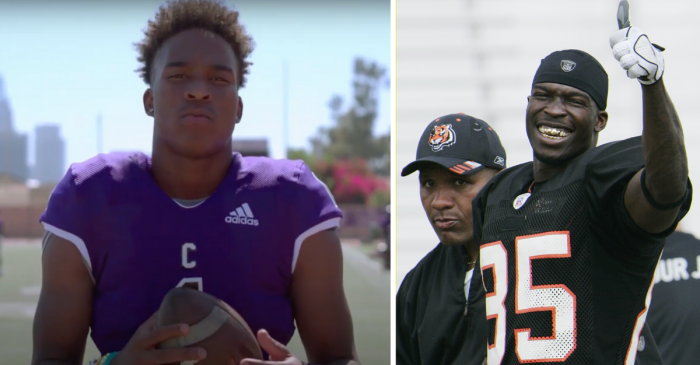 Arizona State
Chad Johnson's Son Wants To Be Ochocinco 2.0, But Can He?
For over a decade, wide receiver Chad Johnson was a household name in the NFL. Whether it was catching touchdowns,…