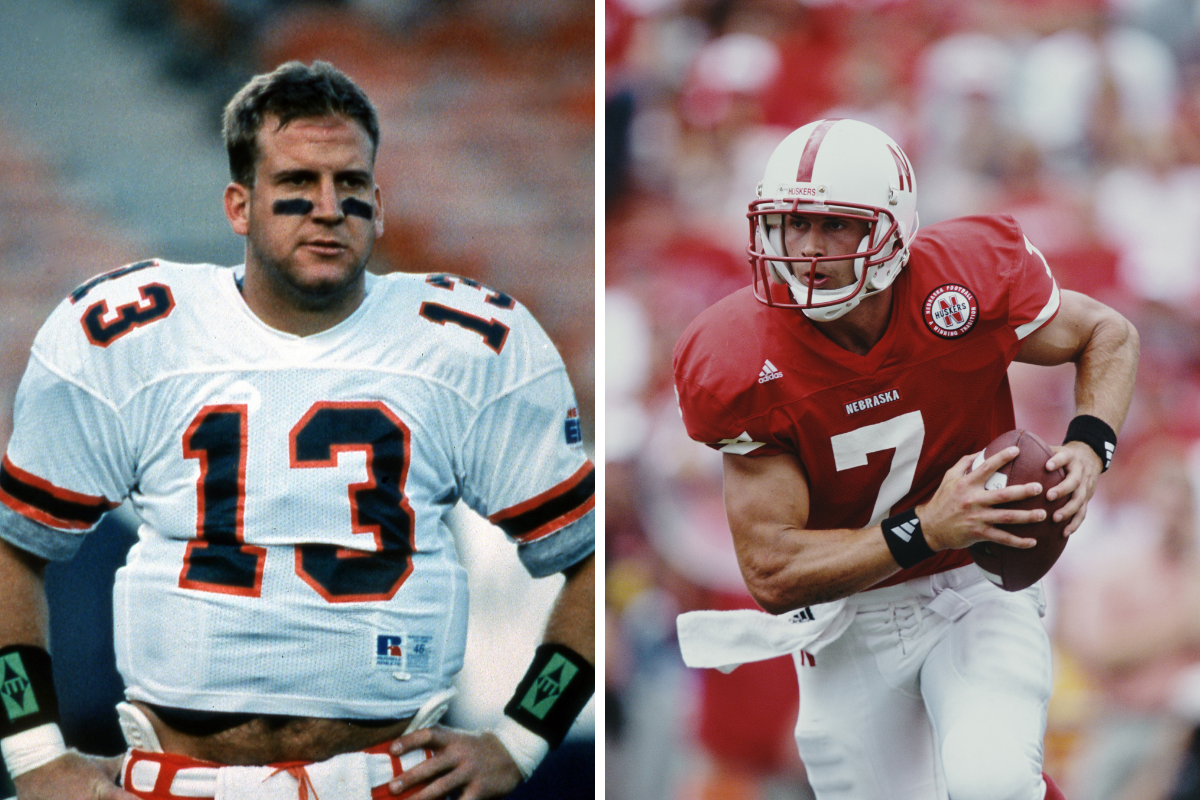 Owen C. Shaw via Getty Images (left), Tom Hauck/Getty Image (right)
There's no denying the significance of winning an MVP award. In college football, however, it just means more.
College football's greatest individual award is given to the most outstanding player in the sport. MOP doesn't have the ring that MVP has, but the Heisman Trophy has a prestige that no other award can match.
Eighty-six of the greatest college football players have taken home the award, and yes, I'm including Reggie Bush. There's no denying every winner deserved it one way or another. There are some who are more memorable than the rest, though, and some who went from being on top of the college football world to NFL busts. The latter is who we're focusing on.
Worst is an arbitrary word, so for these particular rankings I'm defining it as "Oh yeah, that guy won the Heisman," because you probably forgot about them after they hoisted the award in New York City. Fans of the Cleveland Browns, Arizona Cardinals, Cincinnati Bengals, Denver Broncos, Philadelphia Eagles, Carolina Panthers, Houston Texans, New York Jets, New Orleans Saints and Tennessee Titans certainly want to erase these players from their memory.
Just in case you need a refresher, let me help you remember the eight worst Heisman winners.
The 8 Worst Heisman Trophy Winners of All Time
8. Troy Smith, Ohio State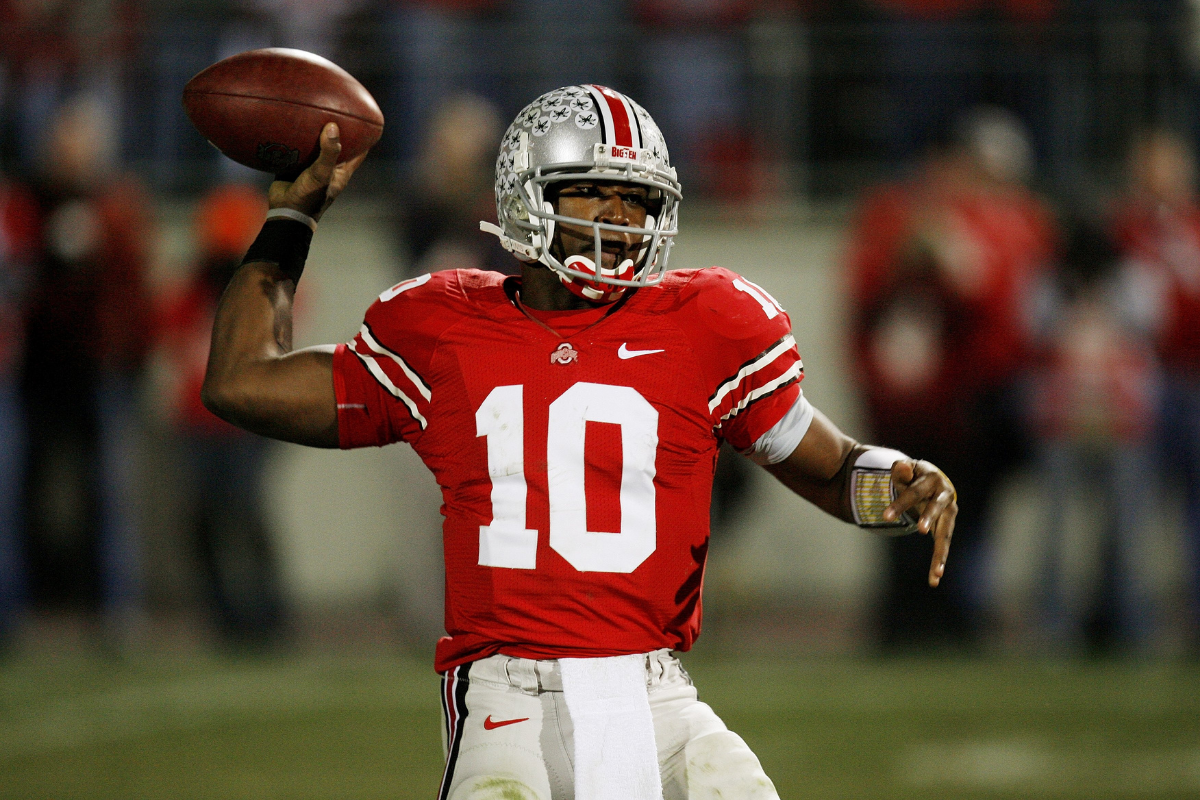 Ohio State quarterback Troy Smith won the 2006 Heisman Trophy by a landslide over Arkansas' Darren McFadden and Notre Dame's Brady Quinn. Smith threw for 2,542 yards and 30 touchdowns against only 6 interceptions en route to leading the Buckeyes to a perfect 12-0 record. OSU ended up getting smashed by Urban Meyer's Florida Gators in the national championship game, which can be pinpointed as the moment things started trending downward for the star QB.
Smith spent most of his four-year NFL career as a backup for the Baltimore Ravens. He went .500 as a starter, which is roughly the same chance he had at completing a pass.
7. Rashaan Salaam, Colorado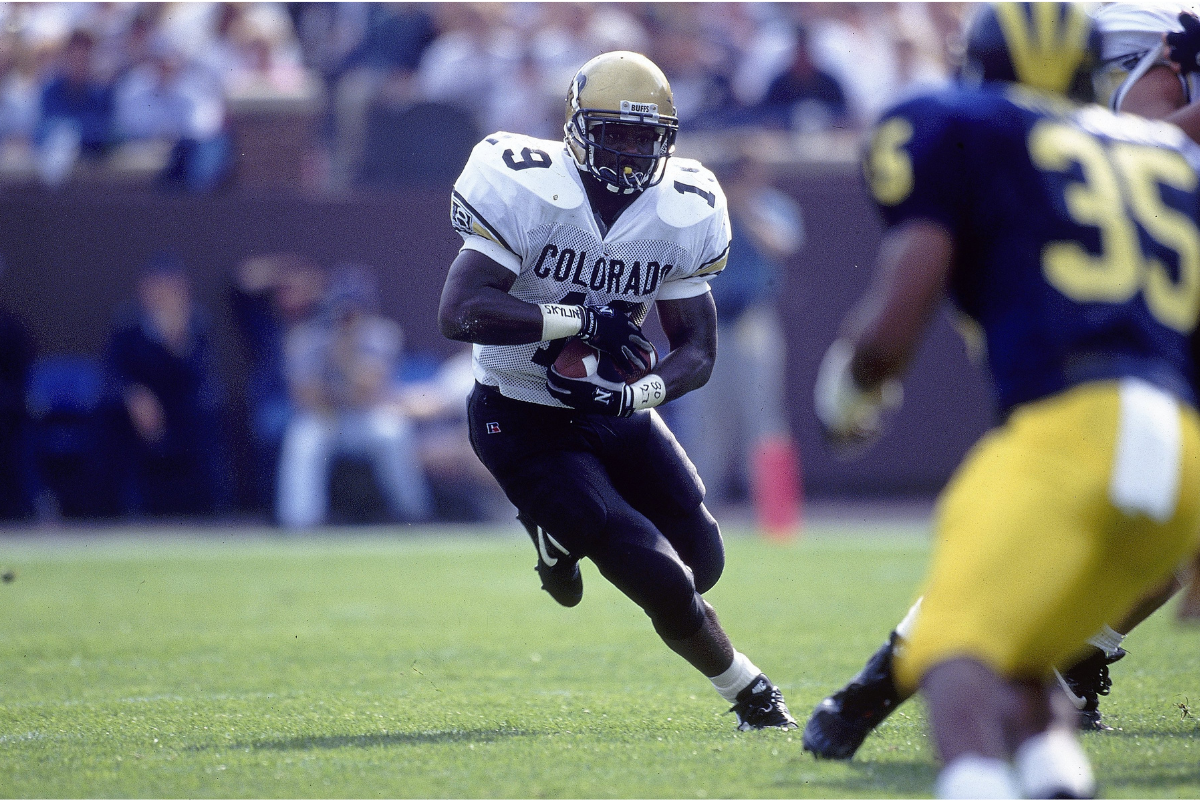 Salaam's 1994 Heisman season is an all timer. The Colorado running back rushed for 2,055 yards and 33 touchdowns, making him an easy choice for the best player in college football.
The Chicago Bears took the stud halfback with the 21st overall pick in the 1995 NFL Draft, and his pro career actually got off to a good start. The first round draft pick became the youngest player in NFL history to rush for over 1,000 yards at the time when he ran for 1,074 as a rookie.
From that point on, his career was plagued with injuries, fumbles and marijuana use. He was out of the league by 1999. He tragically passed away at the age of 42 in 2016.
6. Ron Dayne, Wisconsin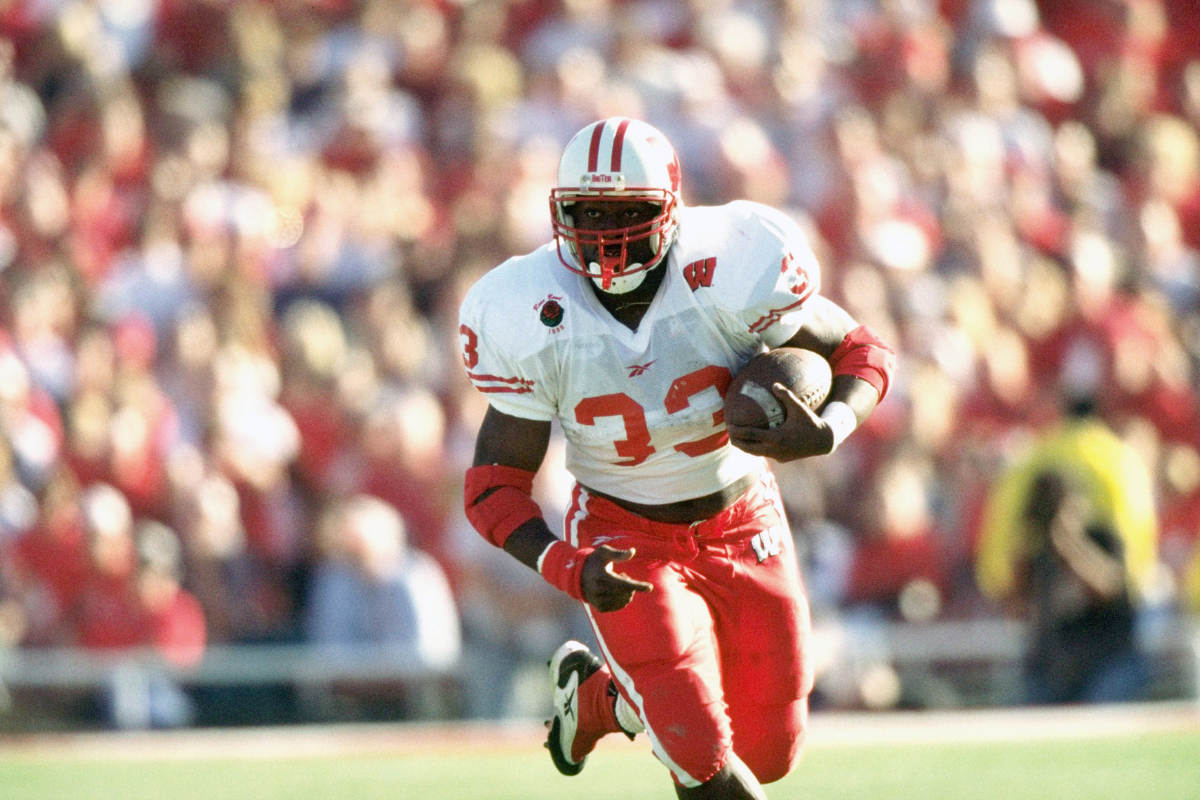 Running back Ron Dayne was an absolute beast at Wisconsin. He ran for 7,125 yards, which is good for the number one spot on the NCAA career rushing yards list, and eclipsed the 2,000-yard season mark twice. He bulldozed his way into the end zone 71 times during his four-year career in Madison, too.
The New York Giants selected Dayne with the 11th pick of the 2000 NFL Draft banking that his running style would demolish pro defenses. It didn't. Dayne's workload decreased each year and he never cracked 1,000 yards in a season. He was out of the league by 2008.
5. Andre Ware, Houston
Houston quarterback Andre Ware threw for a modest 4,699 yards and 46 touchdowns during his 1989 Heisman winning season.
Ware chose to forgo his senior year and enter the NFL Draft where he had the privilege of being selected seventh overall by the Detroit Lions. He threw for 1,112 yards and five touchdowns against eight interceptions in his four-year pro career, which didn't thrill too many Michigan NFL fans. Think how bad you have to be for Lions fans to be sick of seeing you on the field.
4. Gino Torretta, Miami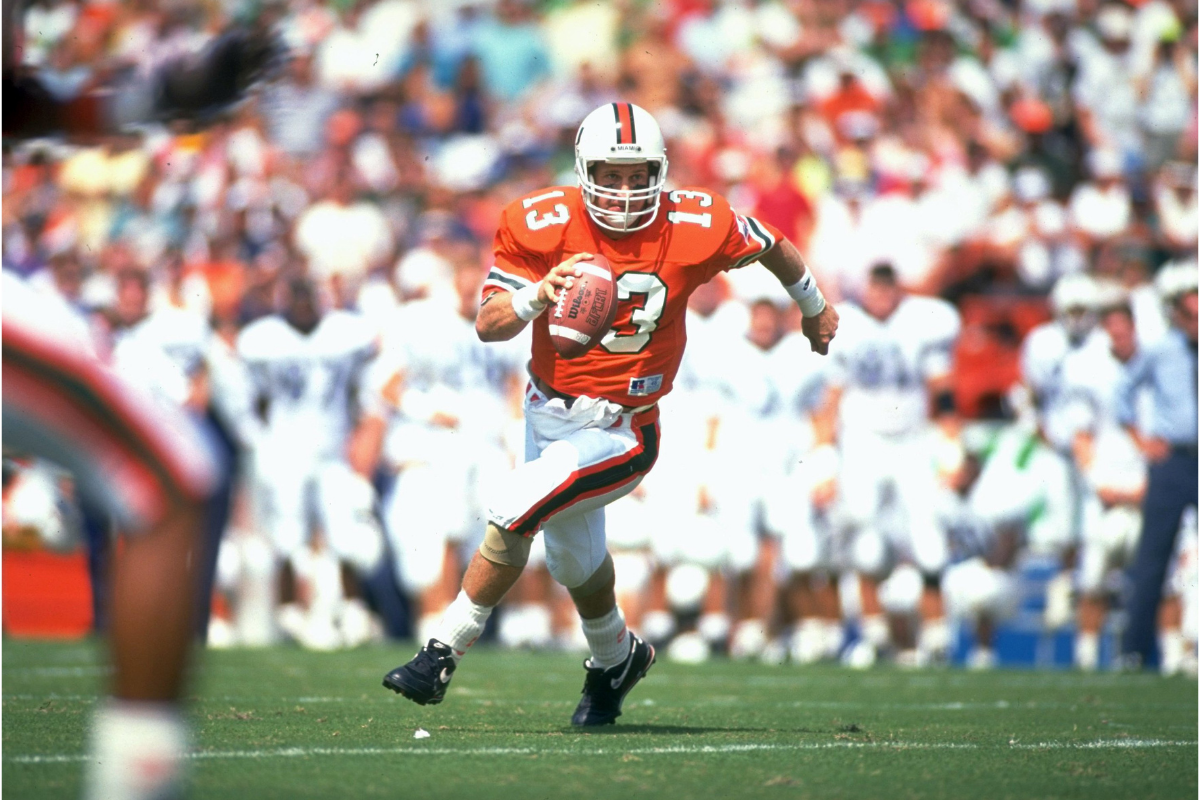 Gino Torretta's college career wasn't bad. He only won two national championships and threw for 3,060 yards on his way to the 1992 Heisman Trophy.
Despite his college success, Torretta fell to the Minnesota Vikings in the seventh round of the 1993 NFL Draft. Torretta didn't see the field until jumping from the Vikings to the Detroit Lions to the San Francisco 49ers to the Seattle Seahawks, where he completed five of 16 attempts for 41 yards, a touchdown and an interception. Those are his complete NFL stats.
3. Pat Sullivan, Auburn
All Auburn quarterback Pat Sullivan did during his college career was throw for 6,534 yards and 54 touchdowns while leading the Tigers to a 26-7 record.
Sullivan couldn't find a rhythm on the Atlanta Falcons and Washington Redskins. His five career touchdown passes came at the expense of 16 interceptions while his teams went 0-4 in games he started. Not to mention, Sullivan's career QB rating was an ugly 36.5.
2. Jason White, Oklahoma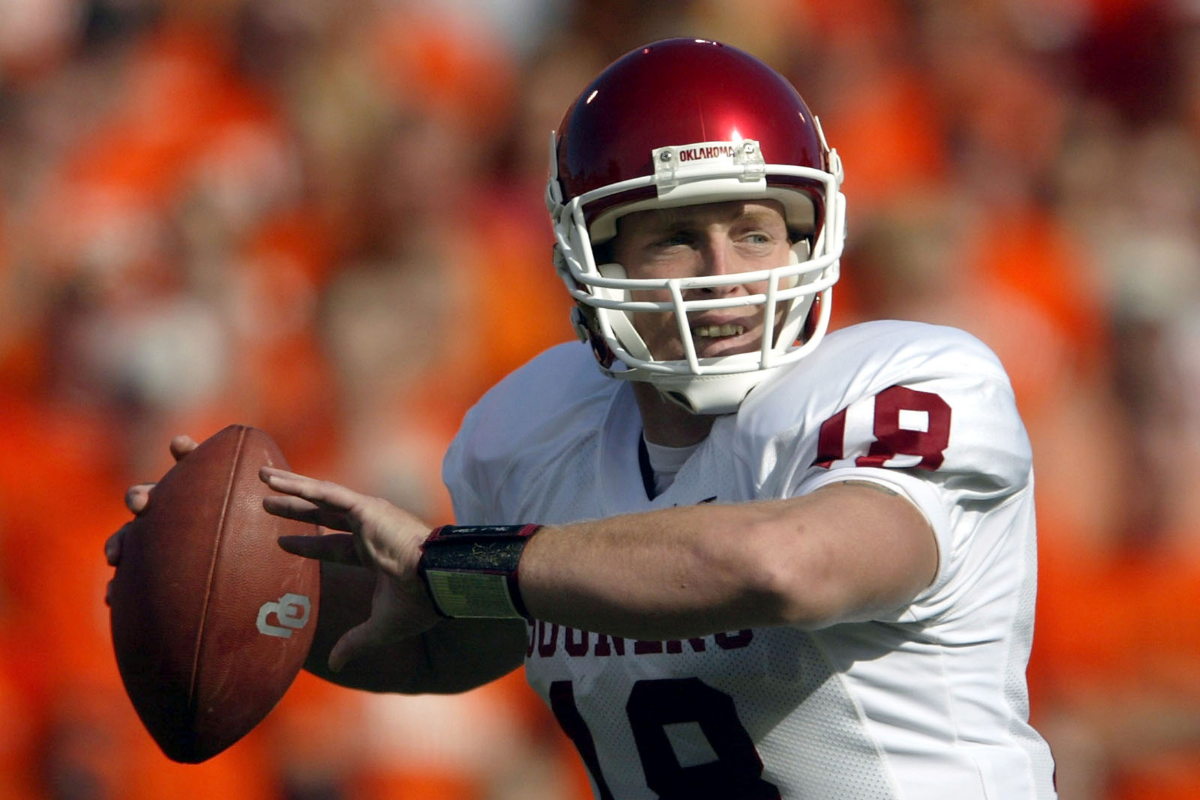 RELATED: What Happened to Jason White and Where is He Now?
Jason White was a dynamite pocket passer for the Oklahoma football team. He led the Sooners to two consecutive national championship appearances and ranks fourth on the program's all-time passing yards list. His six years in Norman felt like a decade and a half to opposing fans. In fact, he might still have a redshirt left.
White may have had a great college career, but he went undrafted and never took a snap in the NFL.
1. Eric Crouch, Nebraska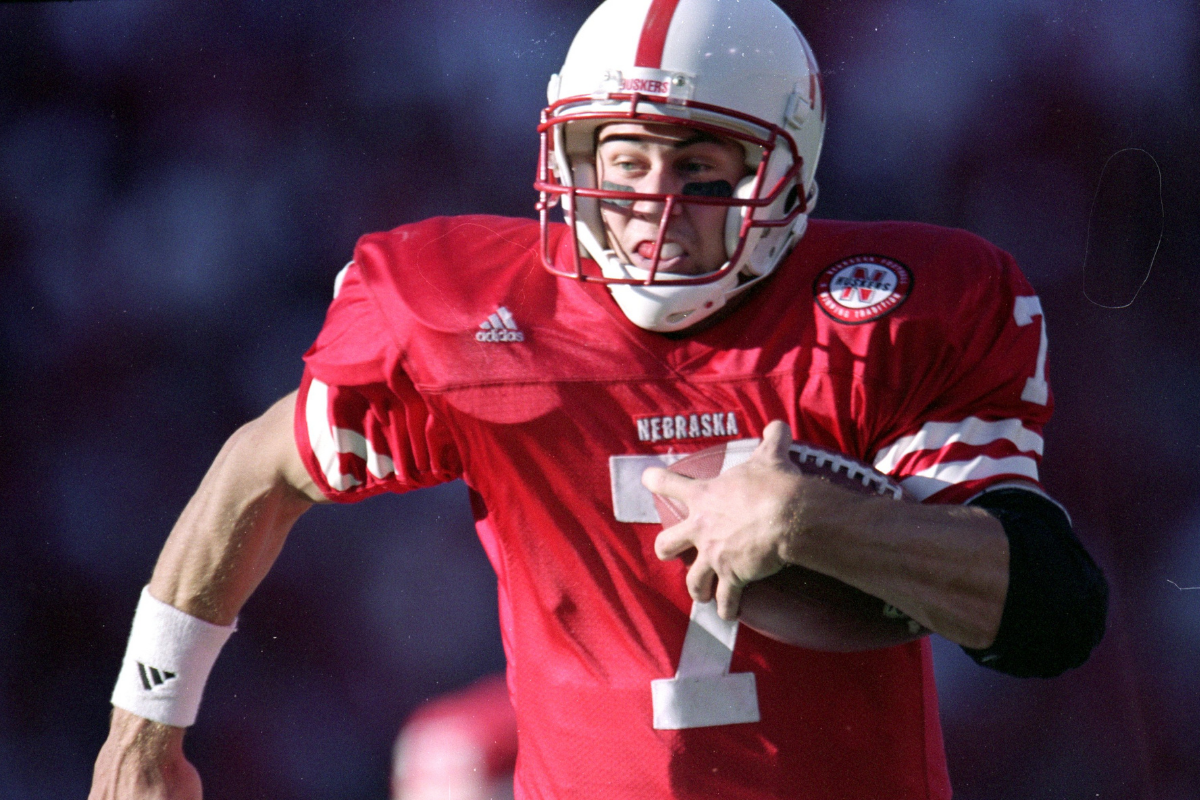 Nebraska's Eric Crouch was the definition of a dual-threat quarterback. Crouch ran for 1,115 yards and 18 touchdowns while throwing for 1,510 yards and seven touchdowns during his Heisman season.
The St. Louis Rams drafted Crouch with plans to switch him to wide receiver since he was deemed too short to play quarterback at 6-foot. It's funny in hindsight since Kyler Murray barely cracks 5-foot-10. He might have a slight talent edge, though.
Anyway, Crouch was absolutely rocked in a preseason game during his first action as a receiver. He never played a regular season NFL game with the Rams, Green Bay Paackers or Kansas City Chiefs. Although he played professionally in the NFL's European League, the CFL, the AAFL and the UFL, Crouch's playing career essentially ended when the Cornhuskers lost to the Miami Hurricanes in the Rose Bowl.
Honorable Mentions
Matt Leinart, Quarterback, USC
Danny Wuerffel, Quarterback, Florida
Johnny Manziel, Quarterback, Texas A&M
Ty Detmer, Quarterback, BYU
Archie Griffin, Running back, Ohio State
Chris Weinke, Quarterback, Florida State
Gary Beban, Quarterback, UCLA
Terry Baker, Quarterback, Oregon State
Related Videos