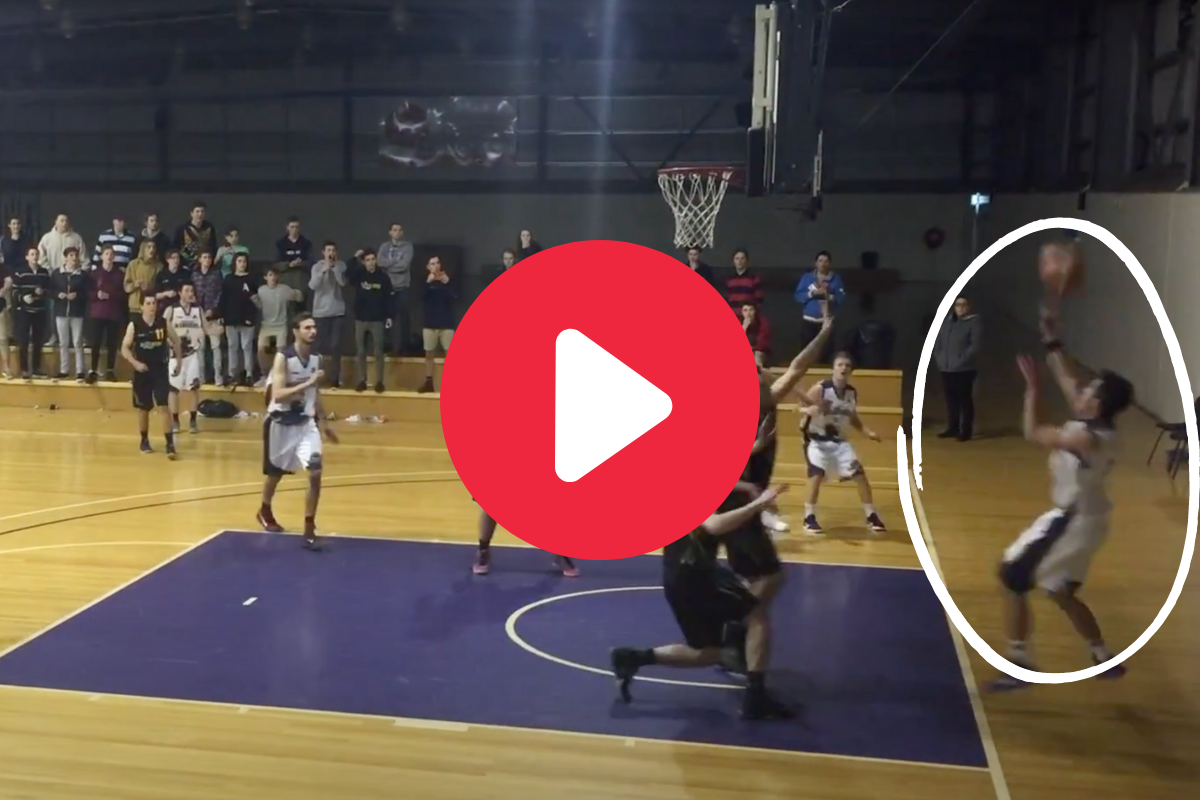 Screenshot from YouTube
There are fewer shots in a game of H-O-R-S-E that produce more frustration than an over-the-backboard shot. Imagine someone hitting that shot not only in a game, but to win the game. That's exactly what happened in the video below, and of course that led to some hysteria from the winning team.
Let's play this whole thing out. The kid on the sideline not only threw a pass across the width of the court, but hit the cutter in a spot where only he could get it. Granted, that was a pretty difficult spot right near the baseline, but the shooter had the presence of mind to throw the ball up over the backboard and he got nothing but net.
I'll bet he couldn't do that again.
Over-The-Backboard Buzzer Beater
How's that for an incredible game-winner?
The was in a game between semi-pro teams the Mornington Breakerss and Pakenham Warriors in Australia, and it might just be the greatest in-game shot ever. That it narrowly beat the buzzer makes it all the more better.
This post was originally published on July 6, 2016 but the shot remains incredible to this day.