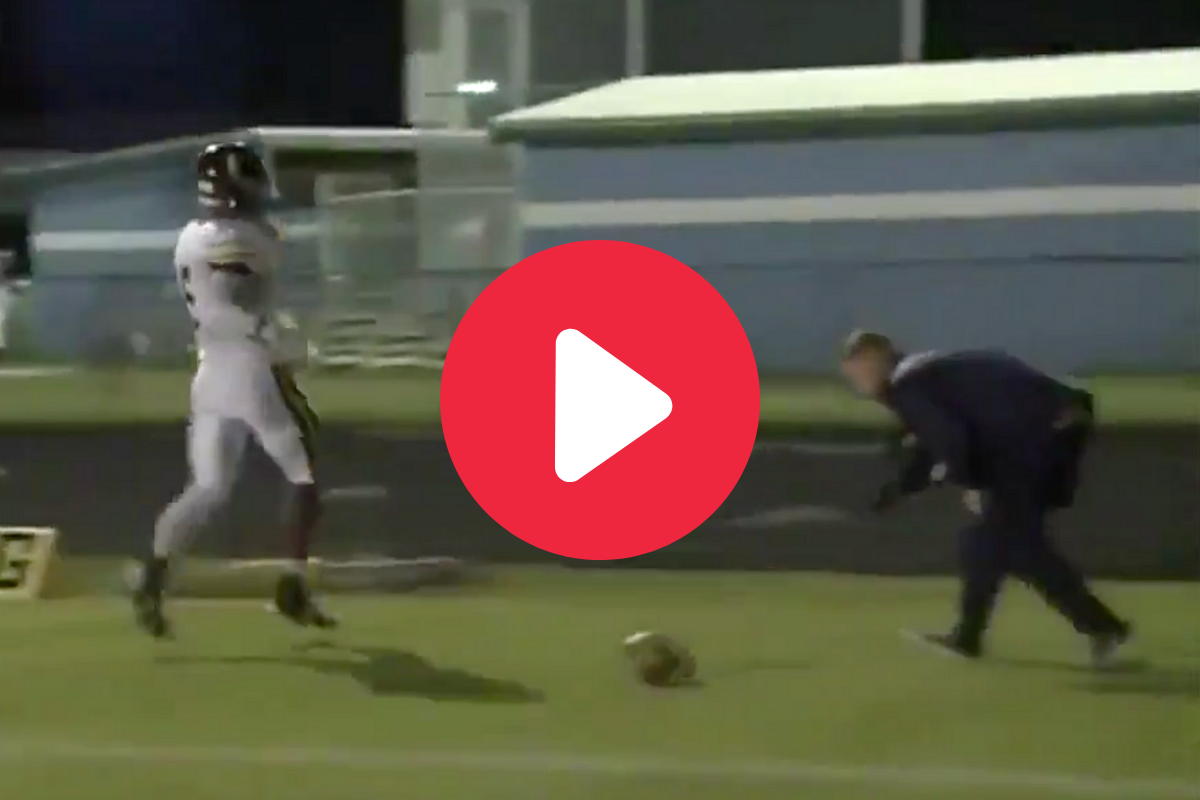 Screenshot from Twitter
High school football reporters have a tough job. They have to be ready at all times to capture the wacky trick plays, the drunk fans interrupting games, controversial ejections and even spooky ghosts that take place on Friday nights.
Zach Maskavich, now a Florida-based reporter with WESH News in Orlando, found out the hard way that sometimes getting the money shot means not paying attention and taking a shot to the groin. When he was shooting a game from the sidelines for WNCT-TV in Greenville, North Carolina, he fell victim to an errant pass in 2018.
The worst part? He filmed himself getting drilled in the crotch.
Reporter Hit in Crotch at HS Football Game
RELATED: Mom Captures Ghost on Camera at High School Football Game
Maskavich was just minding his business with a video camera when Conley High School's quarterback threw a terrible pass way out of bounds.
The pigskin found his, um, manhood and he was instantly in some serious pain.
The "Unfortunate Reception" (move aside, Immaculate Reception!) went viral on social media and made its way to ESPN's Not Top 10, in which Keith Olbermann presented the clip to the world.
Maskavich at least seemed to find some fun in it.
"Never in my life would I have thought that @KeithOlbermann would be narrating me getting hit in the crotch on national TV. But here we are #NotTop10," he wrote on Twitter.
The fact that he had the video of him filming himself getting hit in the cojones made this even funnier.
We've seen plenty of crotch-shots in football before. Most of the time it involves a player punching or kicking another player. Never before have I ever seen something like this on the high school gridiron.
Maskavich probably recorded a few touchdowns that night on the job. We know for sure, though, he recorded a very painful sack.