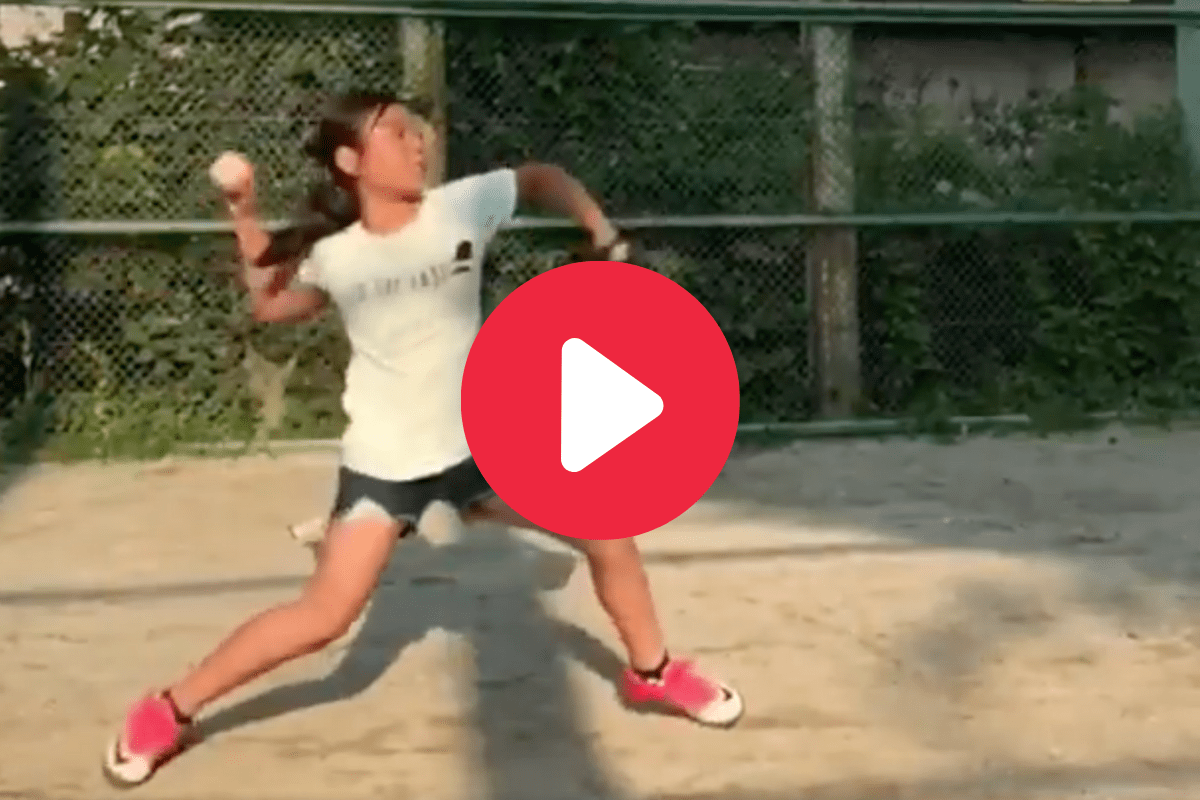 Screenshot from Twitter
If, for whatever reason, Major League Baseball players all went on strike one day, I have no doubt in my mind that teams could fill the stands by taking a page from A League of Their Own's book and sign a bunch of exciting female baseball players.
From Mo'ne Davis to Olivia Pichardo to the 6-year-old "Kim Griffey Jr." and, of course, our founding foremothers like Mamie Johnson and Lizzie Murphy, women have proved (and continue to do so) that they can play America's Pastime at a high level.
It's only a matter of time before one of these chicks plays in the majors. Owners better keep tabs on this 9-year-old viral star if they ever need help in the starting pitcher department.
Viral 9-Year-Old Female Pitcher
RELATED: Female Pitcher's Viral "100 MPH" Throw Earned Her MLB Praise
Matt Lisle, the former hitting coach for the Missouri Tigers baseball team, posted a video of this incredible 9-year-old girl's flawless pitching mechanics.
"Thought this was worth sharing. She's 9 years old," Lisle wrote.
The simple, slow-mo video instantly went viral. It earned more than 28,000 likes and more than 1.4 million views on Twitter, where fans and even MLB faces fell in love with the nameless girl while offering kinds words and kudos.
The official account of Major League Baseball replied.
Orel Hershiser, the three-time All-Star pitcher who won a Cy Young and a World Series with the Los Angeles Dodgers, was blown away by her:
"Wow! She has a better delivery than I had! Keep working at it! Rooting for you to make it to the Bigs!" he wrote.
MLB broadcaster and former softball star Jessica Mendoza also gave the little girl props.
Unfortunately, no one ever found out the 9-year-old's name. Years from now we could look back on this clip while she's making her MLB debut.
Next time you hear a dude say someone throws like a girl, just show 'em this clip to prove him wrong.