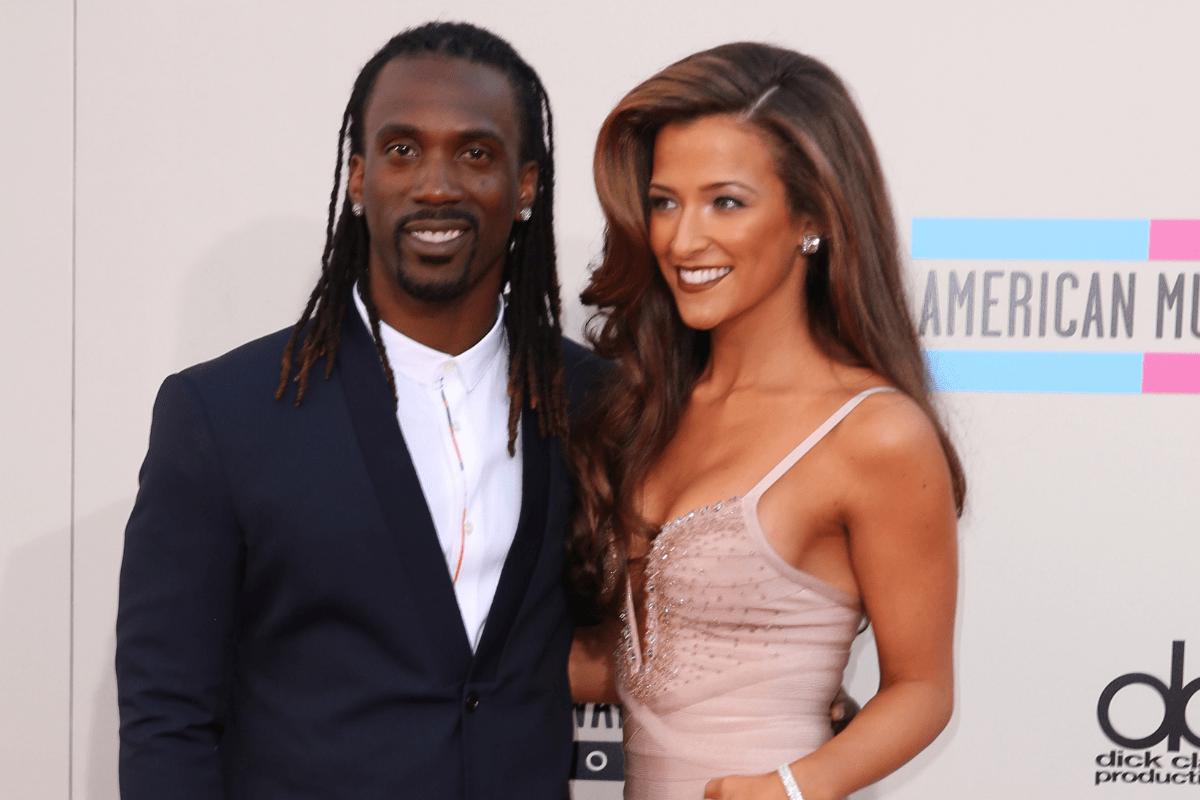 Photo by Matt Sayles/Invision/AP
MLB outfielder Andrew McCutchen was one of the most feared players in the game throughout his prime, making five consecutive trips to the All-Star Game while donning the black and yellow uniforms of the Pittsburgh Pirates.
He's a legend in the Steel City, having played the first nine years of his career at PNC Park, and fans rock his No. 22 jersey to this day.
Yet, his biggest fan of all is none other than his loving wife, Maria Hanslovan.
Andrew McCutchen's Wife
RELATED: Mookie Betts? Fiancee & Daughter Are His Biggest Fans
Andrew McCutchen and his wife Maria McCutchen, nee Hanslovan, met for the first time in 2009 when Maria was a member of the Pirates' Cannonball Crew.
The pair began dating that same year, and Cutch popped the question four years later, proposing to Maria while making an appearance on the Ellen Degeneres Show.
Maria grew up in Dubois, Pennsylvania, and attended Dubois Central Catholic High School. She went to college at Slippery Rock University, where she earned a degree in biochemistry and forensic science.
McCutchen and Hanslovan have two sons together. Their first child, Steel Stefan McCutchen was born in 2017, and their second child, Armani X McCutchen was born just after Christmas in 2019.
Hanslovan posted to social media about the birth of baby boy Armani X, captioning the post, "The X signifies 10 years that Andrew and I have been together? It was the best Christmas ever."
MLB Career
Andrew McCutchen made his big league debut as a 22-year-old in 2009 and would spend his first nine seasons in the pros with the Pirates. He won the National League MVP in 2013 after slashing .317/.404/.508 with 21 home runs, 84 RBI and 27 stolen bases. The star Major League Baseball outfielder also won four Silver Slugger awards while in Pittsburgh.
He was traded to the San Francisco Giants in 2018, but was again dealt to the New York Yankees at the trade deadline. McCutchen then signed with the Philadelphia Phillies in 2019, but was limited to just 59 games after he suffered a torn ACL in early June.
McCutchen was back in Philly for the 2020 season, which was shortened due to the coronavirus, and played in 57 of the team's 60 games.
Throughout his career, McCutchen has made the playoffs in six separate seasons, though never advancing farther than the Divisional Series.
Andrew McCutchen Net Worth
According to Celebrity Net Worth, Andrew McCutchen boasts a net worth of $30 million.
Per Spotrac, McCutchen has made more than $85 million in career earnings as a professional baseball player, and is currently playing on a three-year, $50 million deal with the Phillies.