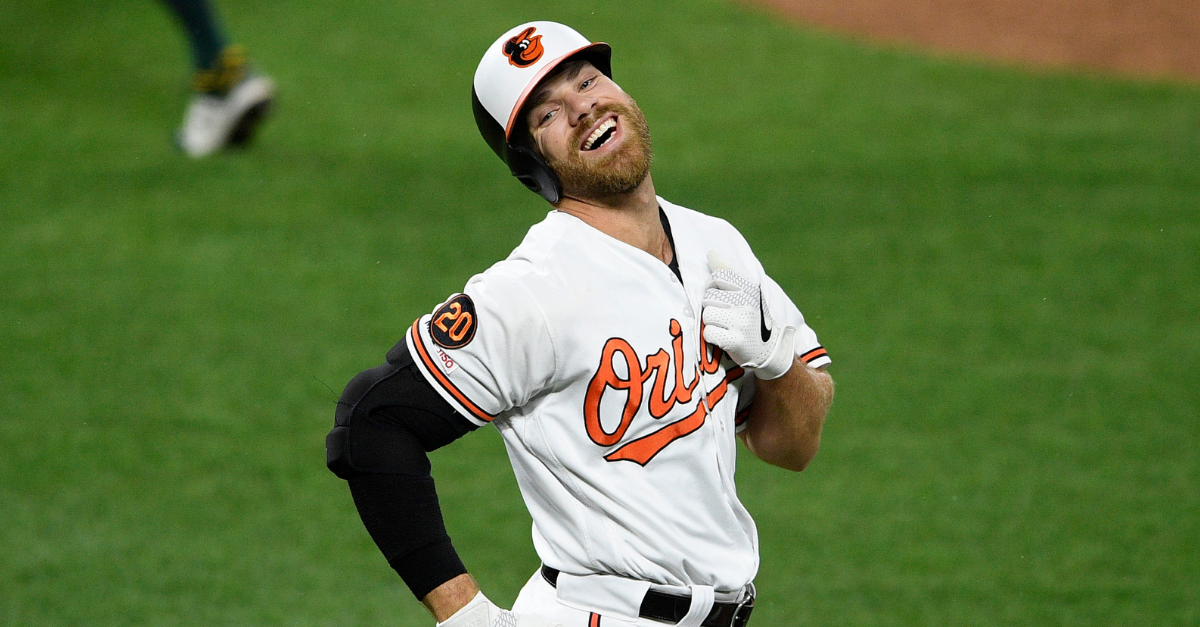 AP Photo/Nick Wass
To say Chris Davis is in a slump would be the understatement of the century, maybe a lifetime. The Baltimore Orioles first baseman is famous for all of the wrong reasons these days, and the slugger is now the subject of all jokes around the city and the baseball world, especially Orioles fans.
When you receive a seven-year, $161 million contract to hit a baseball, it would likely be in your best interest to, in fact, hit the baseball every once in a while. Hell, even recording three singles in every 10 at-bats is considered really good by MLB standards. However, that task is currently impossible for the 33-year-old Davis, and it gets uglier by the day.
Davis is currently 0-for-53 this season. He hasn?t had a hit since September 14, 2018 and hasn?t smacked one since last August. It?s the longest hitless streak in Major League Baseball history and really nobody knows when this painful record will finally end.
While it?s not nice to laugh at other people?s expense, the city of Baltimore is ready to party when the MLB player formerly known as Crush Davis gets his first hit. So much so that several local restaurants and bars are going to give away free food and booze.
The Hair of the Dog in Baltimore is going to give everyone a free corn dog if they are at the restaurant when he finally gets his first hit of the 2019 MLB season. Power Plant Live is offering 1,000 Smirnoff Orange Crushes when the left-handed Orioles slugger gets a hit, and will up the ante to 1,500 if it?s a home run.
Nothing screams American quite like corn dogs and Smirnoff Ice, either.
Davis, a former MLB All-Star and Silver Slugger award, broke the record of 46 hitless at-bats with a deep fly ball to left field during Baltimore?s 12-4 win over the Oakland Athletics on Monday night. The previous hitless record was held by Los Angeles Dodgers infielder Eugenio Velez back in 2011. Pittsburgh?s Bill Bergen (1909), San Diego and St. Louis? Dave Campbell (1973) and Milwaukee?s Craig Counsell (2011) each went 45 at-bats without a hit, according to The Associated Press.
Since he broke the MLB record, Davis went 0-for-1 as a pinch hitter on Wednesday and went 0-for-3 with a walk and a run scored on Thursday at Camden Yards.
For the 2019 season, which he is getting paid $23 million guaranteed, Davis is 0-for-32 in 37 plate appearances with 16 strikeouts. That?s a .000 batting average for those keeping score at home.
It?s ridiculous the Orioles and manager Brandon Hyde still give first baseman Chris Davis at-bats right now. He?s currently in the midst of the worst streak ever seen in the Major Leagues by a position player.
However, when he finally gets a hit, Davis will take a deep sigh of relief while everyone else in Baltimore parties for free.