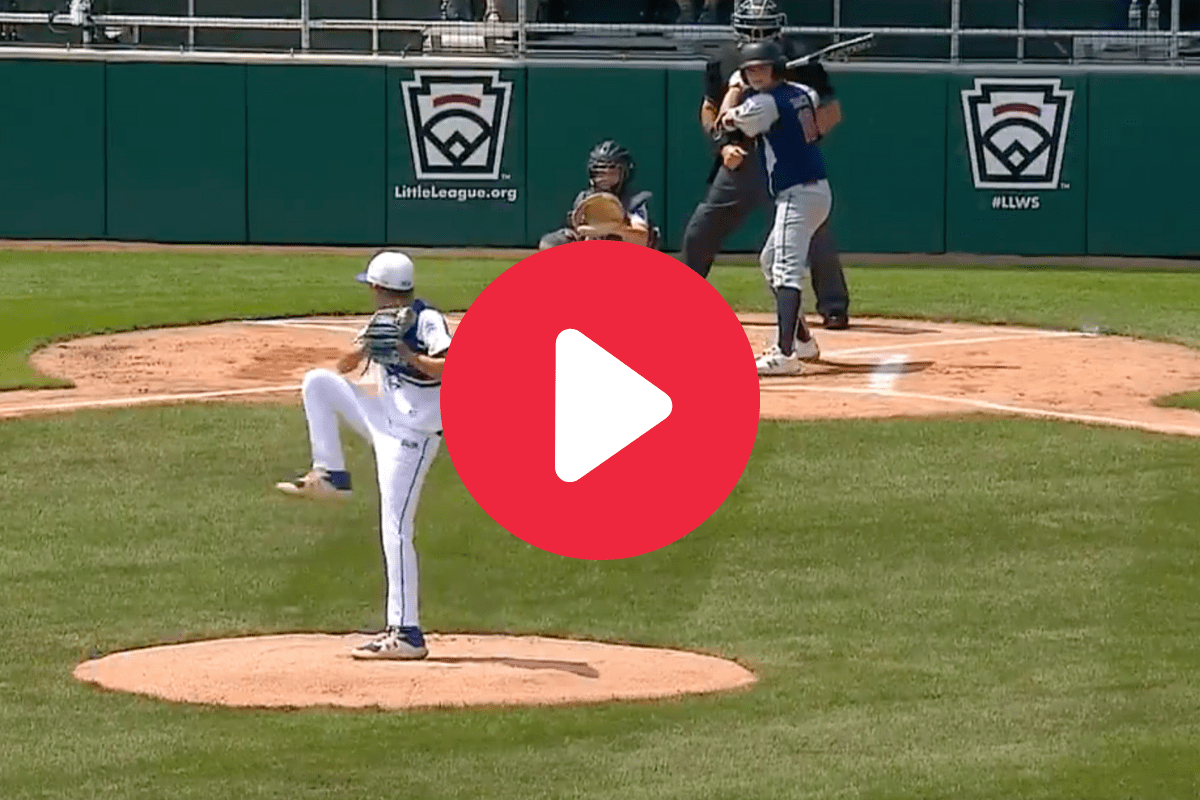 Screenshot from Twitter
Gary Sheffield first captivated the world as a 12-year-old in 1980. Cody Bellinger did the same 27 years later in Williamsport, Pennsylvania. Mo'ne Davis became an overnight celebrity when she dominated the Little League World Series.
The LLWS is where tomorrow's baseball stars are born, and Gavin Weir sure looks like the next in line. Meet in the "mini Randy Johnson" who threw a perfect game in regional play and is helping (carrying might be the better word) his South Dakota Little League baseball team reach the ultimate goal: Williamsport.
Gavin Weir: Little League Star Pitcher
RELATED: What Happened to Danny Almonte and Where is He Now?
Gavin Weir isn't just your average 12-year-old pitcher. He's a lefty who throws a fastball anywhere from 70-75 mph and a nasty array of sliders, slurves and curveballs that manipulate the air as they zip past batters' bats.
That 75-mph heater, by the way, is the equivalent of a 99 mph fastball in MLB. Little Leaguers throw from a mound that is 46 feet from home plate, while major league pitchers fire from 60 1/2 feet. Do the math and it's obvious these poor hitters don't stand a chance against Weir.
Weir, who plays for the Sioux Falls Little League program, dominated the Iowa team from Davenport in a 10-0 win at the Midwest Regional in Whitestown, Indiana.
He struck out 13 of the 15 batters he faced. The other two hit ground balls right back to him. No one else besides the catcher and first baseman even had to touch the ball.
The next day, all Weir did was hit two triples and a home run against Missouri.
Because of those performances, the South Dakota team has a great shot at punching its ticket to Williamsport to compete among the best teams in the country in front of a national audience.
Remember Gavin Weir's name. "The Little Unit" is about to blow up on social media if he heads to the LLWS. Don't be surprised to see him years down the road in the big leagues.
Related Videos