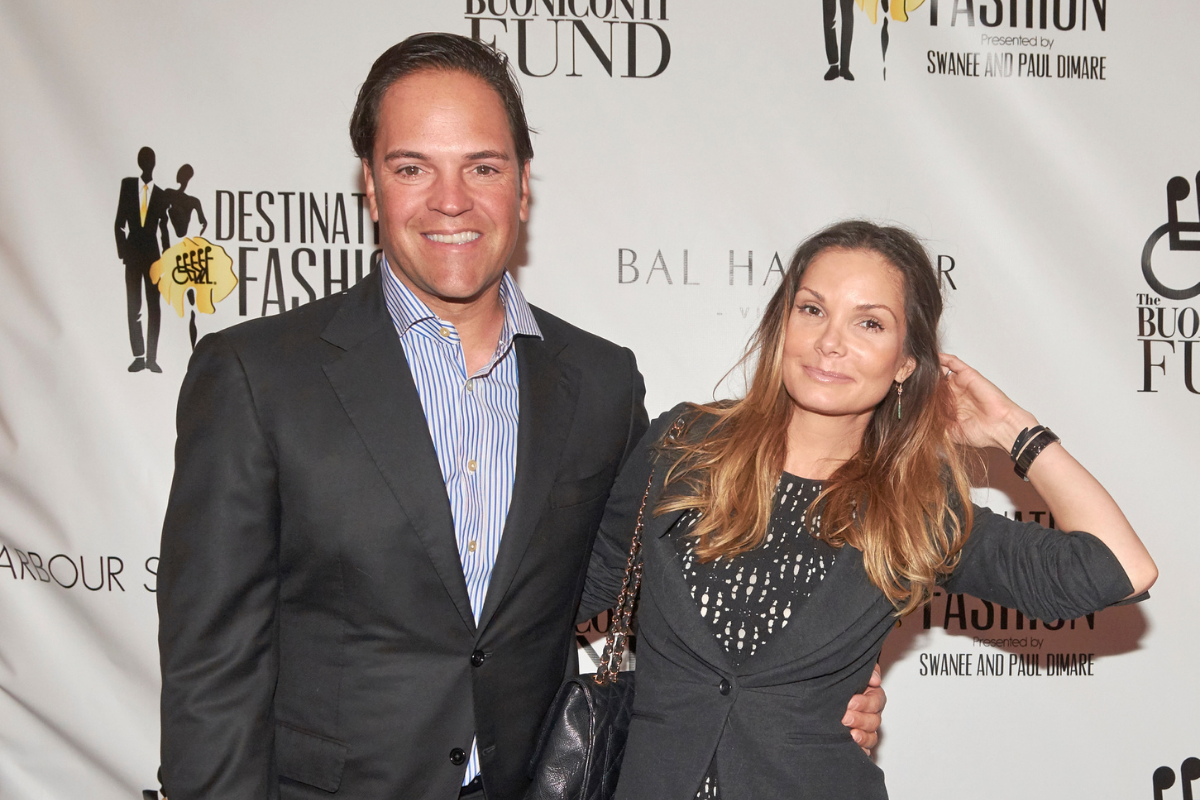 Photo by Mitchell Zachs/Invision for the Buoniconti Fund to Cure Paralysis/AP Images
Former MLB catcher Mike Piazza is one of the best backstops to ever suit up in the pros.
His 16-year career saw him make stops with the Los Angeles Dodgers, New York Mets, Florida Marlins, San Diego Padres and Oakland Athletics before earning his place in the Hall of Fame.
Since retiring in 2007, Piazza has focused largely on his family and spending time his loving wife Alicia.
Who is Mike Piazza Wife?
RELATED: Barry Bonds? Net Worth: How the San Francisco Giants Legend Built His Fortune
Hall of Famer Mike Piazza is married to actress Alicia Rickter, who is best known for her role in the popular television series "Baywatch" as well as posing for Playboy.
Piazza and Rickter have been together since 2005 and have three children together: daughters Nicoletta and Paulina, and son Marco.
In addition to Rickter's work as an actress and model, she and Piazza purchased a majority stake in an Italian soccer club, A.C. Reggiana. The club, located in Reggio Emilia, Italy, played in the country's third division.
After just one year at the helm, Piazza handed off day-to-day operations to Alicia. The team went bankrupt and has since dissolved, according to The Athletic.
Mike Piazza's MLB Career
Michael Joseph Piazza grew up in Norristown, Pennsylvania, to parents Vince and Veronica Piazza.
His father was friends with Tommy Lasorda, which resulted in Piazza becoming the batboy for the Dodgers as a child. He grew up loving baseball, even training with the legendary Ted Williams during his youth, and became a baseball player at the University of Miami and Miami-Dade College.
Piazza made his Major League Baseball debut with the Dodgers in a game against the Chicago Cubs in 1992, and got his first full-season under his belt in 1993, when he was crowned National League Rookie of the Year.
He spent seven years in LA and eight years with the Mets. Piazza would go on to become the best hitting catcher in big-league history, logging 427 career home runs (which broke fellow catcher Carlton Fisk's record) and 1,335 RBI. He won 10 Silver Slugger Awards and made 12 MLB All-Star Games.
Piazza featured 32 playoff games throughout his career, and made one World Series, losing to the New York Yankees in 2000.
The Baseball Hall of Famer became a legend in New York City after launching a game-winning home run against the Atlanta Braves at Shea Stadium just 10 days after the tragic Sept. 11 attacks.