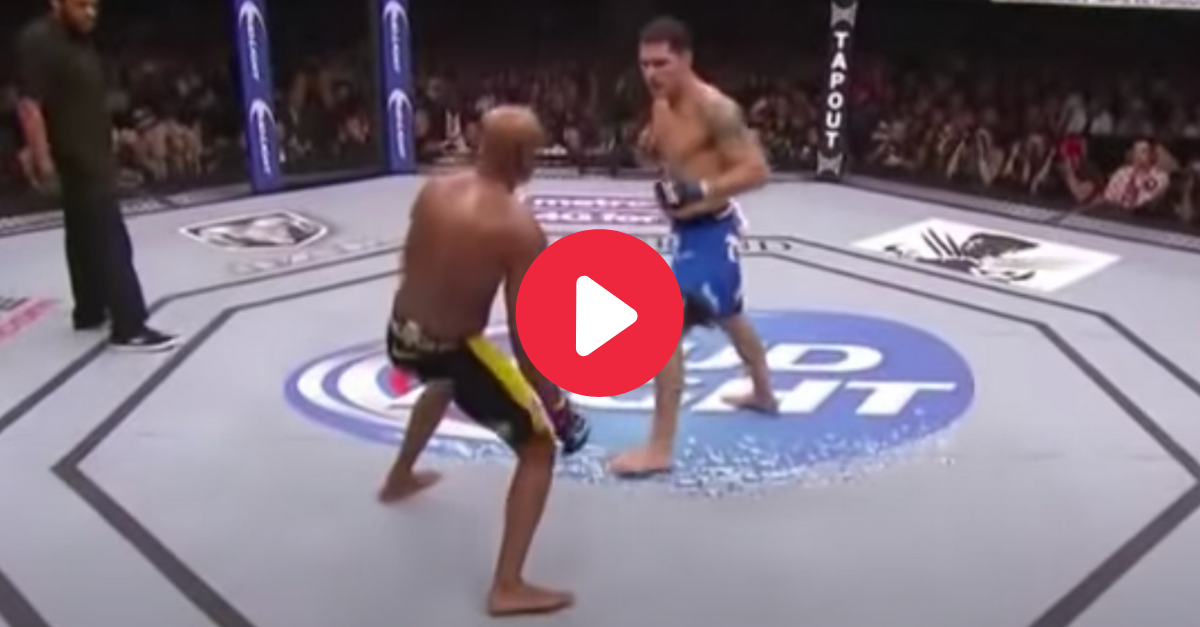 Screenshot from YouTube
Six months before he broke his leg and never quite recovered, Anderson Silva was the most dominant champion in UFC history, rattling off seven years worth of an unbeaten streak.
That was until Silva ran into Chris Weidman on July 6, 2013 at UFC 162 in Las Vegas.
Silva won 17 consecutive fights before showboating his way to a knockout loss in the second round.
Chris Weidman KOs Anderson Silva at UFC 162
RELATED: UFC Fighter?s Lip Explodes From Massive Right Hook
Silva broke his leg in the following fight — a rematch against Weidman — went to a no contest against Nick Diaz, lost a controversial decision loss to Michael Bisping, and suffered a clear loss to Daniel Cormier before beating Derek Brunson.
Weidman went on to have a pretty successful run after beating Silva twice, earning a decision victory over Lyoto Machida and TKO'ing Vitor Belfort. Weidman then lost three-consecutive bouts at the hands of Luke Rockhold, Yoel Romero and Gegard Mousasi.
This post was originally published on July 6, 2017.