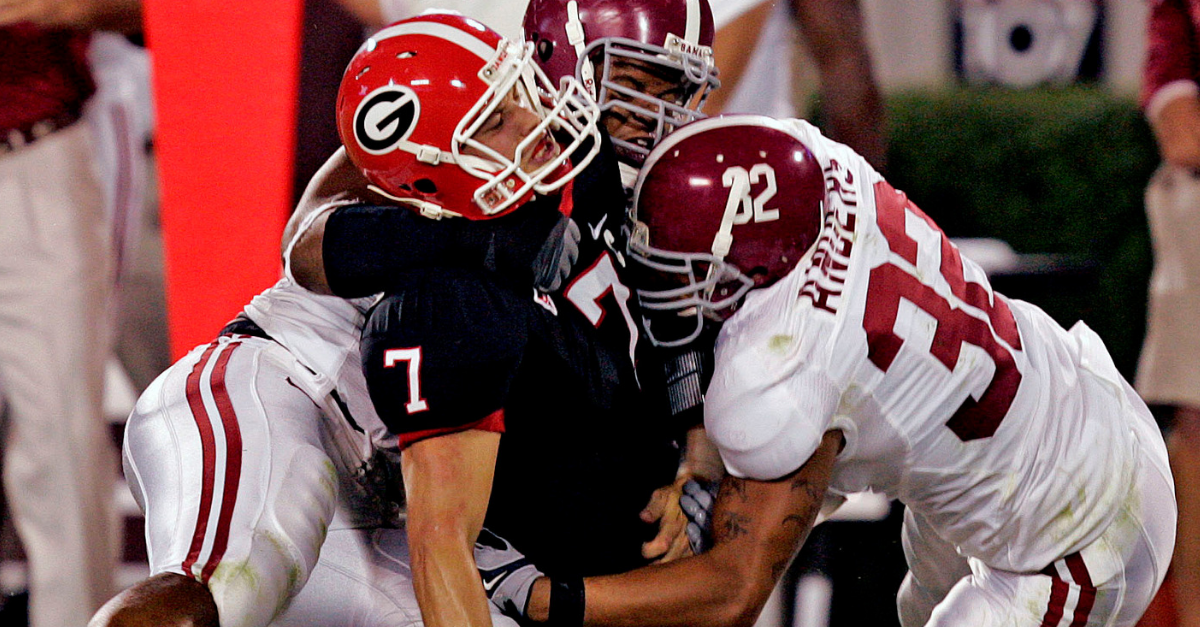 AP Photo/John Bazemore
Eryk Anders is a bad, bad man. He's proved that time and time again throughout his mixed martial arts career with the UFC. It appears the 32-year-old was pretty sick of an unexpected losing streak, however, and took matters in his own hands to get back to the top.
After a three-fight losing streak against Thiago Santos (UFC Fight Night), Elias Theodorou (UFC 231) and Khalil Rountree Jr. (UFC 236), Anders got back into the Octagon on Saturday night in Minneapolis, Minnesota, looking to prove he's still a dominant force. Basically, poor Vinicius Moreira didn't stand it chance.
All Eryk Anders needed was 78 seconds in the first round to pummel Moreira and earn his 12th UFC career win on ESPN 3, the same night Francis Ngannou knocked out Junior Dos Santos.
RELATED: Dana White Interested in Buying NFL Team with Ex-UFC Owners
Needless to say, that was vicious. Anders, who is now 12-4 overall in UFC's Middleweight and Light Heavyweight divisions, got the MMA win he absolutely needed at UFC Minneapolis. And if you are an Alabama Crimson Tide fan, you understand winning is just what the 6-foot-1, 185-pounder does.
Before Anders was known as Ya Boi and started winning UFC fights by knockout in 2015, he was a star linebacker for the Crimson Tide and head coach Nick Saban down in Tuscaloosa.
During his college football career, Anders registered 98 tackles with 19.0 tackles for loss and 8.5 sacks. As a senior, he exploded for 66 tackles, 14.5 tackles for loss and 6.0 sacks with one interception, including a game-saving forced fumble during the fourth quarter of the 2009 BCS National Championship Game against quarterback Garrett Gilbert and the Texas Longhorns.
Yes, that guy. That's who is trying to dominate the UFC right now.
The former Alabama linebacker started off red-hot when he entered the UFC, winning his first 10 fights. He defeated Josh Rasberry (TKO), Demarcus Sharpe (Decision), Garrick James (TKO), Dekaire Sanders (Submission), Jesse Grun (TKO), Brian White (TKO), Jon Kirk (TKO), Brendon Allen (Decision), Rafael Natal (KO), and Markus Perez (Decision) before losing to Lyoto Machida on a split decision in 2018.
Anders, who went to high school in San Antonio, Texas, then took down Tim Williams with a head kick in the third round before losing the next three matches.
Only time will tell the next main event fight card Eryk Anders is on, but the next opponent should be worried to face the former college football tackling machine.