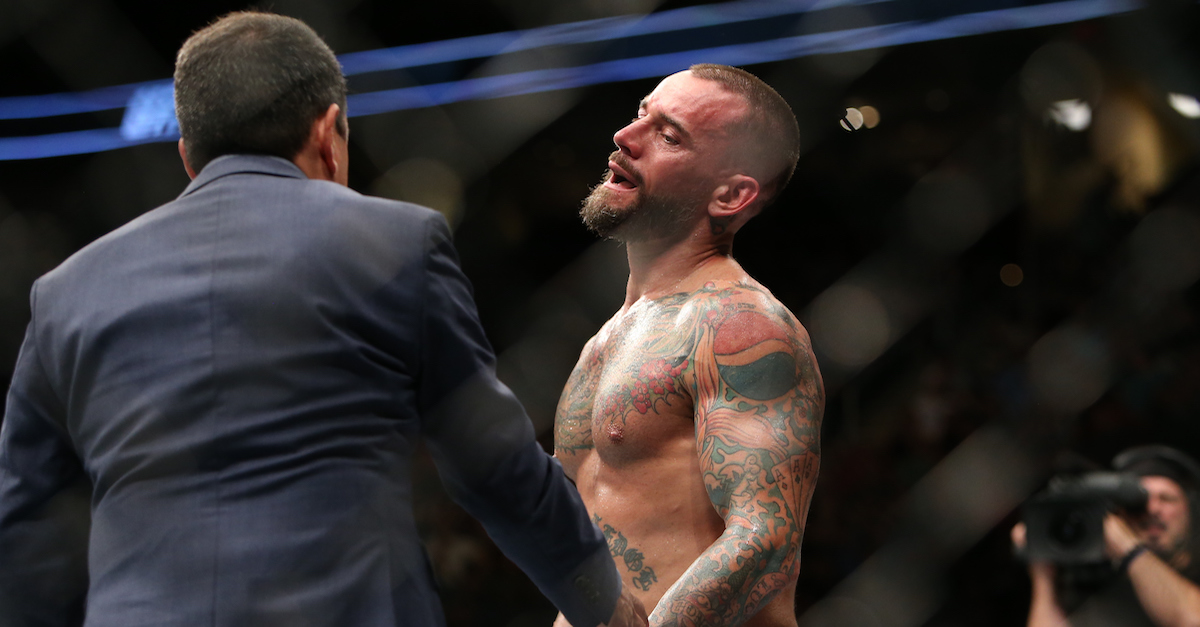 Rey Del Rio/Getty Images
CLEVELAND, OH - SEPTEMBER 10: CM Punk reacts to his loss to Mickey Gall during the UFC 203 event at Quicken Loans Arena on September 10, 2016 in Cleveland, Ohio. (Photo by Rey Del Rio/Getty Images)
CM Punk's debut with the UFC went about as awful as could be expected, as he was overwhelmed seconds into the bout, taken down and choked out by Mickey Gall.
That didn't stop the UFC, nearly a year and a half later from granting the Cult of Personality a second fight. WWE Cruiserweight standout Jack Gallagher was quick to respond, landing the one-punch knockout with his verbal takedown:
Punk has been training with Duke Roufus for much of the last year and a half since his loss.
Gallagher is a legit MMA option, a fighter who is 2-0 in his bouts:
There has been plenty of speculation on what Punk does next, but it was teased back in July that the 38-year-old fighter would be lining up another fight this year.
Punk, who joined UFC officially in December 2014, has had a questionable status with the company since his debut in 2016.
White had previously noted a second Punk fight was "probably not" going to happen.
Gallagher joined WWE following the Cruiserweight Classic.