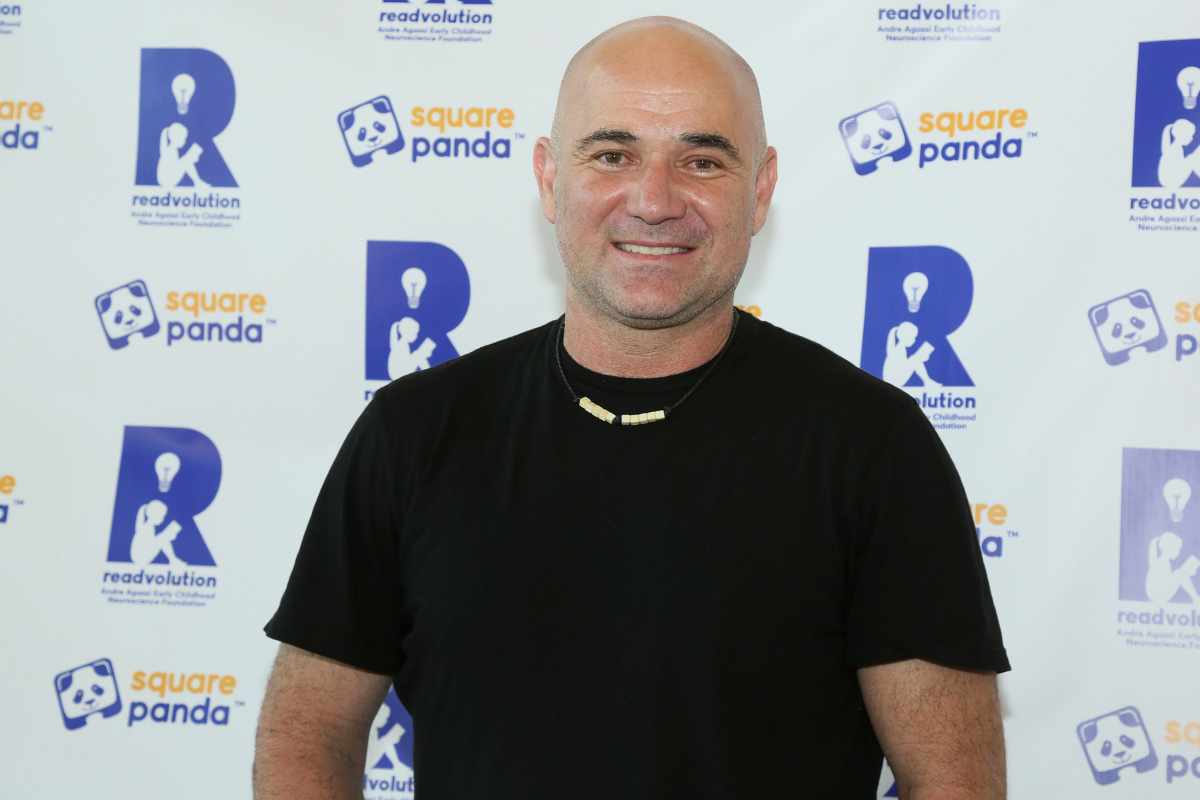 Photo by Jack Plunkett /Invision for Square Panda Inc./AP Images
Former tennis star Andre Agassi is one of the all-time greats of the sport.
Agassi dominated from the 1990s into the early 2000s, and became one of just two players in tennis history to win a career Golden Slam and an ATP Tour championship.
His success in tennis earned him a vast fortune, and he's been living well since retiring in 2006.
So, just how much money did Agassi make from his tennis career?
Early Life & Tennis Career
Andre Kirk Agassi grew up in Las Vegas, Nevada, and practiced tennis from a young age.
At just 12 years old, Agassi won the 1982 National Indoor Boys 14s Doubles Championship in Chicago. He then attended the Nick Bollettieri Tennis Academy in Florida at the age of 13 to prepare himself for his future in the sport.
Agassi turned professional in tennis in 1986. Throughout his career, the American star won eight career Grand Slam titles and was the 1996 Olympic gold medal winner in Atlanta.
Agassi became the World No. 1 ranked professional tennis player in 1995, during he and Pete Sampras' reign over the sport.
Throughout Agassi's career, he won four Australian Opens, one French Open, one U.S. Open and was also a two-time Wimbledon champ. He was named ATP Player of the Year in 1999, and has won 60 career singles titles.
Agassi was the first tennis player to win all four Grand Slam tournaments while playing on different surfaces, and was the first four-time winner of the Australian Open — a feat later surpassed by Novak Djokovic.
The former World No. 1 logged a singles record of 870-264 throughout his professional career, which makes him one of the most successful players of the Open Era.
Personal Life
RELATED: Pete Sampras Married a Famous Actress & Started a Family
Andre Agassi is married to fellow tennis star and wife Steffi Graf. The pair tied the knot in 2001 and have since welcomed two children: son Jaden Gil and daughter Jaz Elle.
Prior to settling down with Graf, Agassi was previously married to Brooke Shields, but divorced in 1997 after just two years of marriage.
In 1994, Agassi launched the Andre Agassi Charitable Foundation, which aims to assist the youth in Las Vegas. He has also launched the Andre Agassi College Preparatory Academy to help young people prepare for secondary education.
Andre Agassi Net Worth
Andre Agassi made a fortune on the tennis court. According to Celebrity Net Worth, his current net worth sits at a staggering $145 million.
Throughout his career, the retired professional tennis player pocketed more than $30 million in prize money, and earned upwards of $25 million from endorsement deals, including sponsorships from Nike and Adidas.
Agassi also has made a fortune in real estate and sold a California mansion for $20 million.