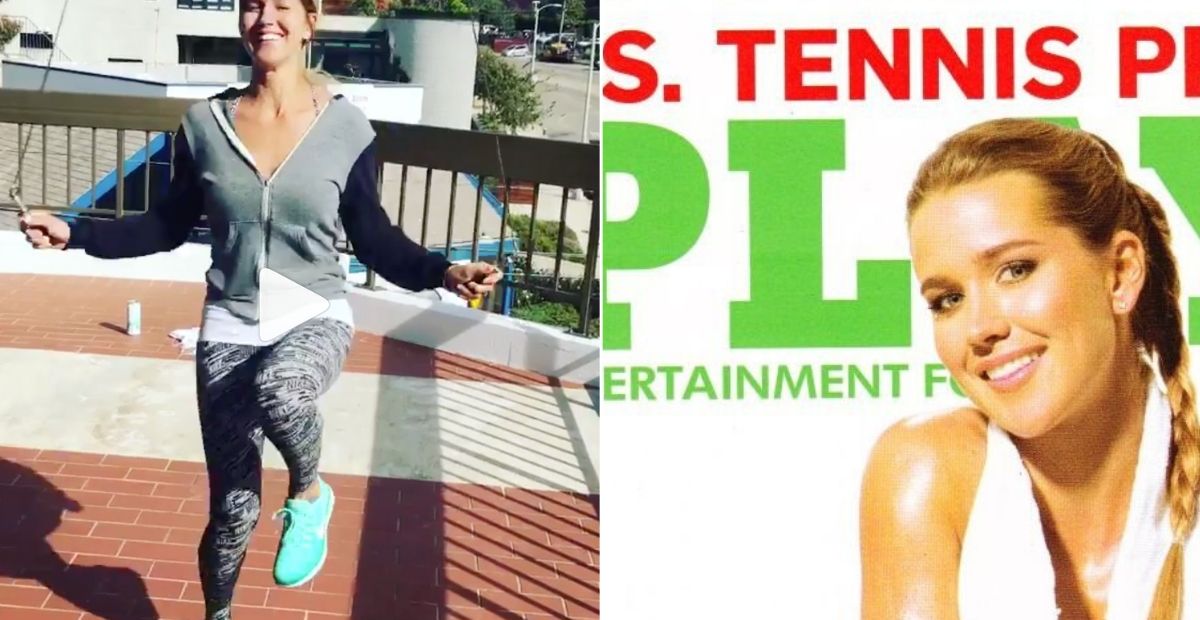 Instagram: ashleyharkleroad; Amazon
Instagram: ashleyharkleroad;
Amazon
The WWE Divas weren't the only athletes posing for the cover of Playboy in the late 2000s. Former American tennis player Ashley Harkleroad made headlines after announcing she would appear on the cover of the magazine after the 2008 French Open.
Harkleroad was the first professional tennis player to appear on the cover of Playboy Magazine. Her Playboy shoot did cause controversy, but the tennis player was not backing down. Harkleroad even stated that Amanda Beard inspired her to do the shoot after her 2007 Playboy pictorial.

Here it is. This is the first time a tennis player appeared on the cover of Playboy Magazine. You can find her issue on Amazon and eBay. Ashley Harkleroad is iconic. Surely this opened doors for more female athletes to pose for the magazine.
The ex-tennis player is now a Tennis Channel commentator, but that doesn't mean she is done showing off her bikini-ready figure. In April, Ashley posted a nude photo on Instagram with the hashtag, 'quarentinelife.'
The NSFW picture currently has over 8,000 likes, and if you take a look, you can tell that not much has changed. Some comments are controversial. If this is how she wants to pass the time during coronavirus, go for it! The caption says, "Been saving money on clothes." Clever. Have a sense of humor, y'all!

Ashley Harkleroad is one tough cookie. She suffered from an ovary burst at the Sony Ericsson Open in 2008. Not only does it take a strong mindset to come back from that, but it also takes strength to take backlash over a Playboy photoshoot. (People can be cruel.)
If you get the chance, take some time to visit WTA and reflect on her time as a tennis player. At just 15 years old, she made her professional debut. She reached a career-high ranking in singles at the age of 18.
Sharapova vs Harkelroad Wimbledon 2003
In 2008, the tennis star lost against Serena Williams in the first round. Not many athletes get to go head to head with their favorite athlete. She played against many greats like Venus Williams, Maria Sharapova, and Vera Zvonareva. Ashley eventually took a loss in the US Open Series and took a break after revealing she was pregnant.
Venus Williams v Ashley Harkleroad Australian Open Highlights
She eventually made a comeback in 2010, but officially retired two years later. The Georgia native seems to be living her best life. She is married to former ATP Pro Chuck Adams. They have two children together, Charlie and Loretta Lynn.