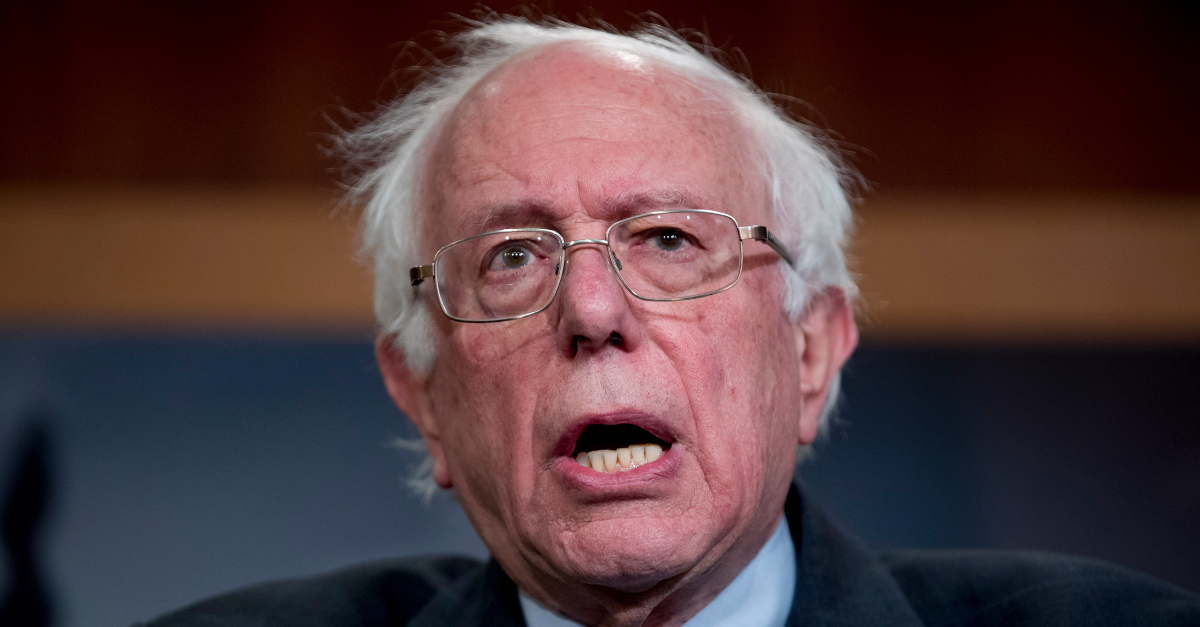 AP Photo/Andrew Harnik
It has been quite the week for Bernie Sanders, and it has absolutely nothing to do with the Vermont Senator?s announcement to seek the Democratic Party?s nomination to run for President of the United States in the 2020 election. All right, fine, it has everything to do with that, but we finally have something of his that all sports fans can enjoy watching.
Not everyone is into politics, but a lot of politicians are into sports. Several sitting presidents have attended the prestigious Army-Navy football game, former President Barack Obama is a basketball fanatic, and almost all championship teams visit the White House. However, it?s pretty rare to see many of them actually play sports after taking office in whatever capacity.
Thanks to Kyle Clauss, the President of the Vermont Law School Bar Association, we have a footage of a 77-year-old man living his best buckets life as a basketball player. Not only that, it?s in beautiful AND1 mixtape form with a new nickname and hip-hop music.
So ladies and gentleman, meet Bernard ?Red Scare? Sanders from Brooklyn, New York.
RELATED: President Donald Trump Rolls Out ?All American Stuff? for Clemson?s Fast Food Feast
Sanders might be a handful of decades since his athletic prime and he?s no NBA star like LeBron James, Kevin Durant, Steph Curry or Russell Westbrook, by any means, but the guy has some game and a much better jump shot than Markelle Fultz has.
At 6-foot and an unknown weight, the old man puts it on the deck, knows how to pump fake defenders like NBC?s Chris Jansing, and always uses the bank shot whenever possible. He even adds some trash talk to go along with his jumper.
Let?s just label him as a very poor man?s Tim Duncan and call it good. His basketball prowess is undoubtedly in HORSE.
So no, Sanders won?t be playing in the NBA anytime soon. After announcing his desire to run in the 2020 presidential election, he just doesn?t have a lot of time to make it happen. But at least we all got the best AND1 mixtape you never knew you needed.