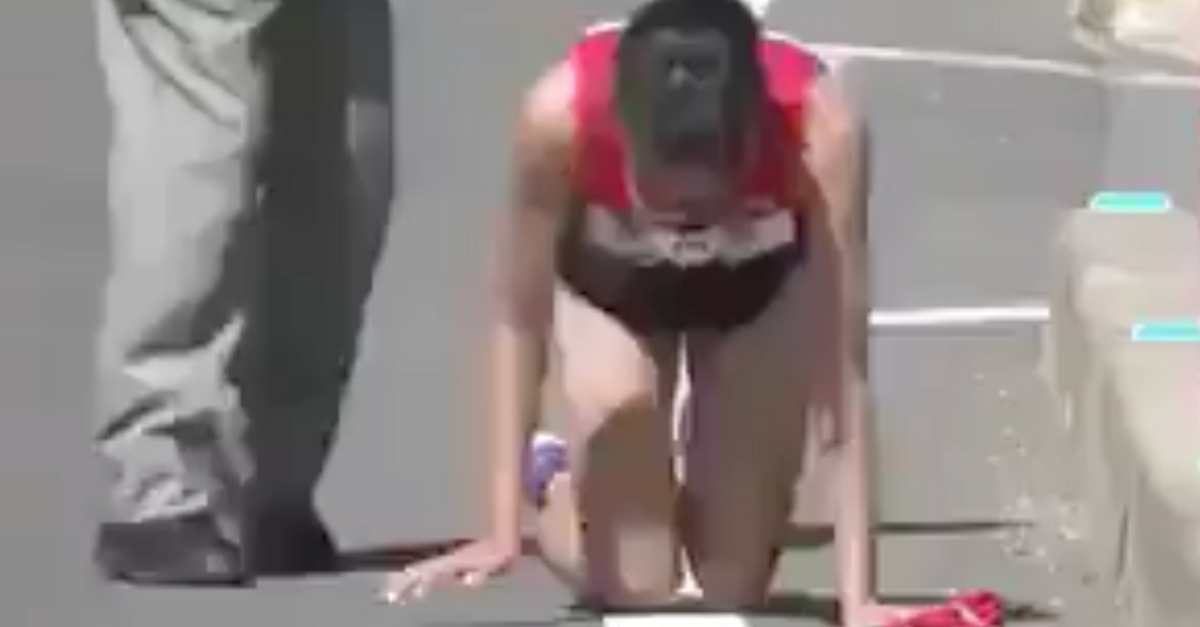 Twitter: @kwilli1046
No matter where you are, at every turn in life and sports, there are athletes who do some incredible things. It could be a spectacular play during a game or giving a homeless man shoes or even something as simple as giving an amazing piece of advice. There are examples everywhere, every single day, and one Japanese woman recently showed us all what it's like to be a courageous teammate.
As Rei Iida, a 19-year old college student, was nearing the end of her 2.2-mile leg of the Iwatani Sangyo relay marathon in Fukuoka Prefecture, she fell and fractured her tibia, the weight-bearing bone in her leg. But instead of quitting, she decided to get on her hands and knees and crawl to her teammate.
Talk about an emotional moment.
RELATED: Leukemia Wasn't Going to Stop Andrew Jones From Playing Basketball Again
With her teammate taking off her glasses and wiping away tears, Iida slowly but surely made it and handed over the sash before getting medical attention.
Reports from the race indicate it took Iida approximately five minutes to crawl somewhere between 200 and 300 meters.
So she crawled nearly two football fields with a broken leg just so her teammates could continue the race and not let her team down? Incredible.
The determination was so strong, not even the race's head judge was going to stop her.
"I struggled to decide whether I should stop her, but I felt she could do it as she was almost at her goal," he said after the race.
Once the team manager learned of the injury, the team was immediately pulled out of the competition. Iida was taken to the hospital immediately, too, and was diagnosed with a fracture, which will take approximately four months to heal.
What she did was amazing and the world definitely need to know about it.